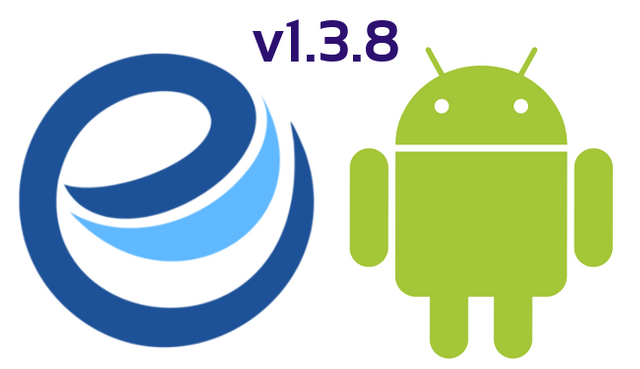 Announcing major release of eSteem mobile version 1.3.8. Multi-currency and multi-chain support, beautiful comments, language updates.
If you want to translate eSteem app to your native language, or review app and let us know what words/phrases on translations can be improved, please join direct link for translation team: https://poeditor.com/join/project/lvtH1j25hW. We have also rewarded Russian and German, Polish and Greek, Spanish and Chinese (traditional) contributors with help of community, other language contributors will also receive rewards with next translation update post.
What's new
Multi-currency support, you can now see post rewards in any currency you want (BTC, USD, EUR, RUB, GBP, JPY, KRW, INR, CNY, UAH, SEK, TRY)

Multi-chain support, you can now switch eSteem to use it on different chains (Steem and Golos). Expect in future releases to have better integration of multi-chains Steem, Bitshares, Golos.

Improved Comments, major redesign of comments and post page, where user avatars and details of post/comment reward is directly visible, also you can see comment voters info (user, reputation, vote weight), payout value in different currency.

My Bookmark, My Drafts, My Images are user specific, if you use same user on Steem and Golos. Then you will be able to access those after you login on any chain.

Bug fixes, improvements

Portuguese (Brazil) language is added, thanks to @charlie777pt

Dolan (meme) language is added, thanks to @maxse

Chinese (simplified) language is added, thanks to @huangdashuang and @oflyhigh

Russian, Greek, Dutch, Hungarian, Polish, Chinese (traditional) languages updated

Overall 18 Languages ready and available, more being tested and reviewed, please join here
Thank You to all contributors and translators!
Screenshots
---
---
| Google Play - Android - v1.3.8 | AppStore - iOS (iPhone, iPad) - v1.3.7 |
| --- | --- |
| | |
Please let us know if you have any feedback or want to translate eSteem to your native language. Make sure to leave review and feedback on Apple AppStore and Google Playstore as well.
---
Check eSteem Feature set posts to learn more about app:
Feature Set #1 (Login, Quick Look)
Feature Set #2 (Filter posts, Post details, Card/Compact view, Search)
Feature Set #3 (Submit posts, Read post, Read comments, Easy access)
Feature Set #4 (Gallery View, Tags Surfing, Payout Types, Transfer Assets)
Feature Set #5 (Bookmarking, Draft, Followers, Market)
Feature Set #6 (Profile Details, Avatar Picture, Cover Picture, Profile Navigations)
Feature Set #7 (Select Image, My Images, Manage My Images, CopyPaste Image)
---