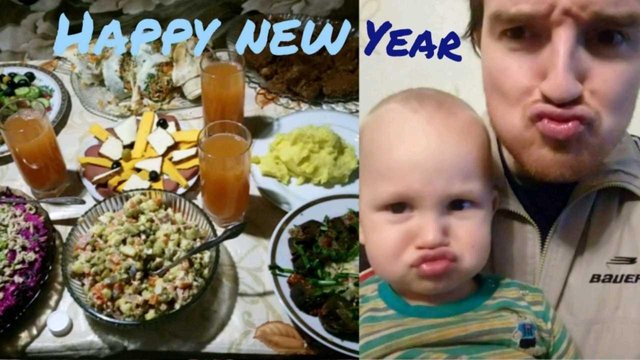 After spending an awesome celebration with my little family 👪 : My mother, my wife and my little baby, I decided to write something on the @esteemapp created by a great steemian @good-karma.
I really like esteem because it was the first app I used to post on steem blockchain from phone.
I want to congratulate every single steemian with the new 2019 year. I wish you a lot of success, happiness and all the best for this year.
I hope every single one of you will witness the price of steem much higher than now.
I wish all the crypto world will be happy by the success of the cryptocurrency in our lives.
If bitcoin needs to go high to make all other crypto grow, so I wish for bitcoin the price of $100,000 and the price of steem $100 or even more.
Let's be positive for this year. Let's do our best to make cryptocurrencies the best way of exchanging value between us.
I'm building the community @dcooperation and I hope we will have more great communities in steem blockchain that support their members and respect the interest of each other.
I hope all the great apps built on steem blockchain will improve and grow and attract more users and investors to this awesome community. :)
Thanks guys for being active, believing in steem and making this journey possible for all of us.
Enjoy the picture I took with my child before the new year and the picture of vegan food made by my wife @steemitbaby.
The angry crazy year 2018 past and that's me and my child. lol And the new me and my child after eating that food will be happy and lovely with our family.
Let this year will be such tasty and with so much colors just like that food in the picture. :)
I wish you all the best. :)