Bekerjalah dengan penuh semangat | Let's work with passion.
Dalam menjalani rutinitas kita sehari-hari kita sering dihadapkan pada persoalan-persoalan yang berat,terutama masalah pekerjaan.kadangkala kita merasa jenuh dengan pekerjaan yang kita lakukan yang menyebabkan timbulnya rasa malas dan hilangnya mood dalam bekerja.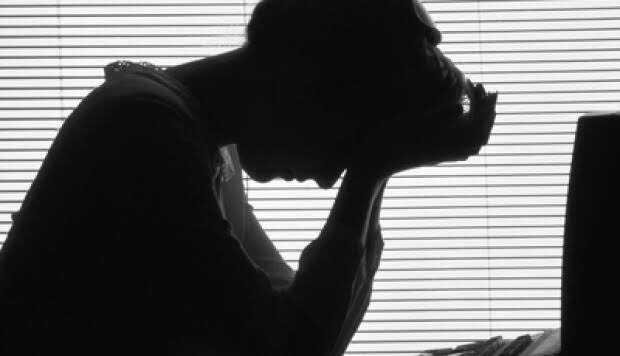 Saat kejenuhan datang,bekerja tidak lagi merupakan sesuatu yang menyenangkan,kejenuhan dapat mengganggu produktivitas dan efektifitas waktu kerja.padahal kita harus tetap bekerja keras untuk memenuhi kebutuhan hidup sehari-hari.
manusia pasti memiliki titik jenuh dalam aktifitas mereka,untuk mengatasi rasa jenuh tersebut kita harus memiliki strategi yang jelas agar kita dapat bekerja dengan penuh semangat dan punya motivasi yang tinggi.
Berikut ini beberapa strategi untuk meningkatkan motivasi kita dalan bekerja:
ingat tujuan anda bekerja
tetapkanlah tujuan anda bekerja di awal,anda harus mempunyai tujuan kerja yang jelas karena dengan memperhatikan tujuan dan cita-cita anda dalam bekerja dan menjadikan itu sebagai landasan berpikir dan bertindak setiap harinya,Niscaya anda akan selalu tampil penuh semangat dalam bekerja meski menjadi rutinitas harian.
cintailah pekerjaan anda
Berusahalah mencintai dan menikmati setiap pekerjaan yang anda lakukan,jangan pernah membenci pekerjaan anda karena hal itu akan membuat anda merasa stres dan menghilangkan mood anda dalam bekerja.
berkompetisi dengan teman anda
Kompetisi adalah sebuah permainan yang menarik,anda dapat membuat semacam persaingan sendiri dengan teman anda dalam bekerja dan tentu dalam batasan yang positif,karna saat kita dalam persaingan tentunya kita akan berusaha bekerja dengan penuh semangat untuk menjadi yang terbaik dan pekerjaan kita menjadi sesuatu yang menyenangkan.
menetapkan target yang ingin anda capai
Saat anda mempunyai target dalam bekerja yang ingin anda capai tentu akan sangat memotivasi anda untuk bekerja sebaik-baiknya untuk mencapai target anda,dan bila target anda telah tercapai tentunya anda akan menetapkan target yang baru dan berusaha lebih baik.
berpikir positif
Mungkin anda pernah mengalami suatu kegagalan,karena memang setiap orang pernah mendapatkan kegagalan.tapi hendaknya kita menyingkapi kegagalan dengan pikiran yang positif,dan menjadikan kegagalan sebagai pelajaran untuk bekerja lebih baik.
berikan diri anda hiburan
Diri kita sama seperti mesin yang butuh istirahat. Jika kejenuhan mulai melanda maka segeralah berikan hiburan yang bermanfaat bagi diri Anda seperti melakukan hobbi,atau pergi liburan ke tempat-tempat yang menyenangkan. Meskipun hanya sebentar, hiburan tersebut sangat bermanfaat untuk motivasi kerja agar tetap semangat.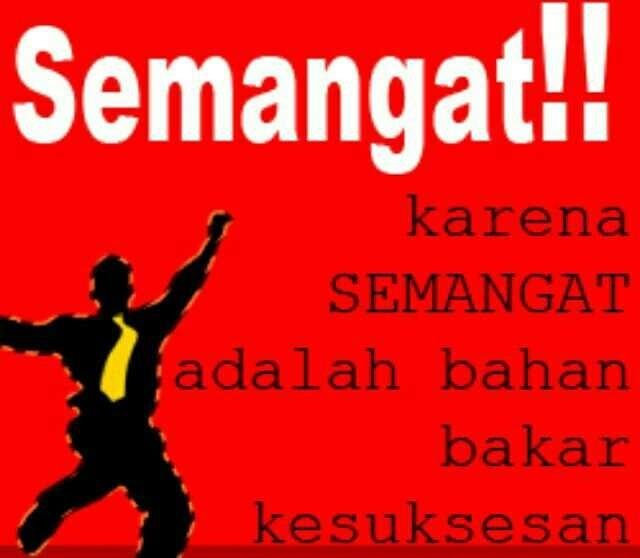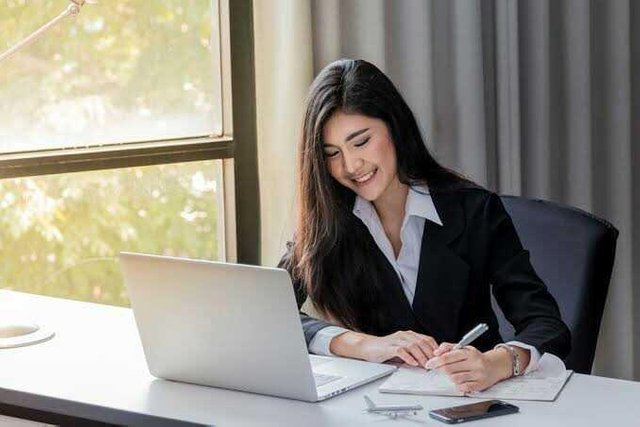 Jadi dengan mengikuti beberapa tips diatas,anda dapat menghilangkan kejenuhan anda dalam bekerja sehingga anda dapat melakukan rutinitas anda dengan penuh semangat dan mendapatkan hasil yang terbaik...
To get the best results from every job we do, we have to work passionately and have high motivation in order to obtain satisfactory results.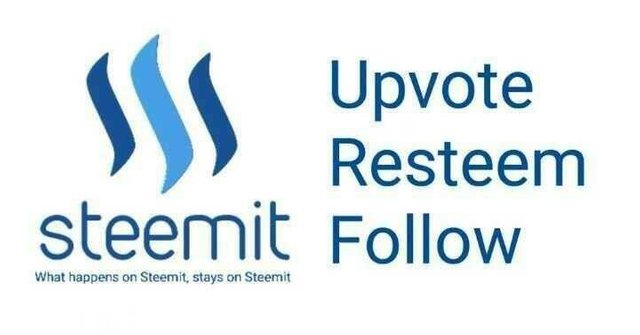 Thanks for attention....