••• GUILLE NEEDS US ••• Ayudemos a Guille a realizar su tratamiento de quimioterapia ••• Let s help Guille for her chemotherapy treatment ♥ 🌷
The english version is in the end of this post
Seamos unos Super Heores para Guille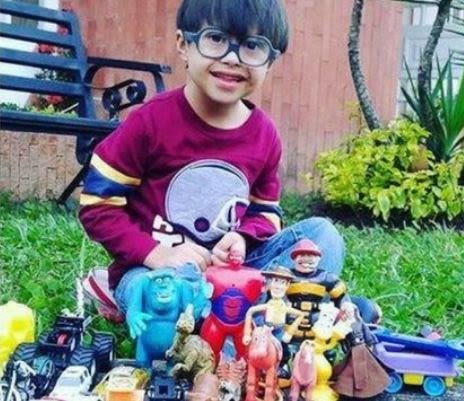 Fuente
Hola a todos ! espero que se encuentren de maravilla, en esta oportunidad quisiera hacerles conocer el caso de Guille, un pequeño niño de 7 años con Síndrome de Down por el cual esta pasando por una prueba super dura. Guille fue diagnosticado con LEUCEMIA LINFOBLASTICA AGUDA (LLA) y la primera parte de su tratamiento oncológico en hospitalización es muy costosa para la familia de él, los cuales quieren darle el mejor tratamiento y los mejores cuidados que el merece. Yo VOLUNTARIAMENTE hice este post con el permiso de su madre Geraldine Quiroz para recaudar fondos para ayudar a pagar parte de su tratamiento.

Guille tiene Síndrome de Down y en nuestro país Venezuela eso implica experimentar algunas trabas mas allá de la inclusión e igualdad, tales como que "La única compañía de seguros que podía asegurar a Guillermo, ya no es recibida en ninguna clínica de Venezuela". A esto hay que sumarle que la QUIMIOTERAPIA no se encuentra en el país por lo cual sus padres y familiares tienen que comprarla en el exterior.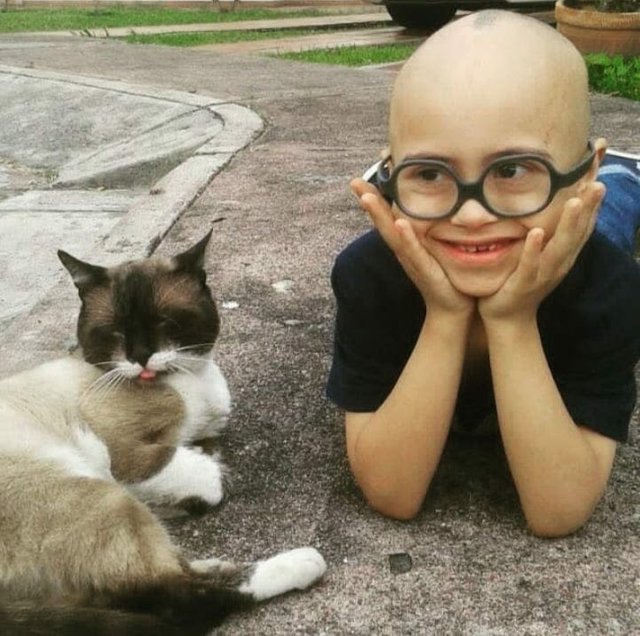 Fuente
Guillermo tiene que recibir su tratamiento en Venezuela ya que amerita estar rodeado de su familia y de las personas que día a día están con el para brindarle toda la energía positiva y la fortaleza necesaria para que este pequeño ángel salga de esta enfermedad.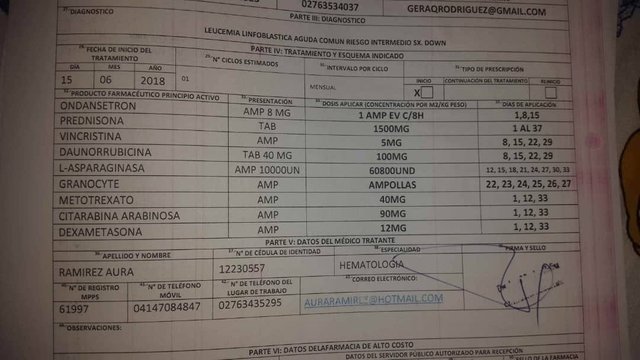 Informe médico

Como todos saben Venezuela esta pasando por una situación difícil, es por ello que la familia de Guille esta buscando la ayuda de todos nosotros para superar esto juntos. De verdad se lo agradeceríamos en el alma en formar parte de esta travesía por la cual esta pasando la familia de Guille, ya sea donando, difundiendo y compartiendo esta campaña con las personas que conozcas y encomendando sus oraciones para él. Creemos en un mundo mejor y creemos que hay un Dios todo poderoso en que pronto Guille saldrá de esto.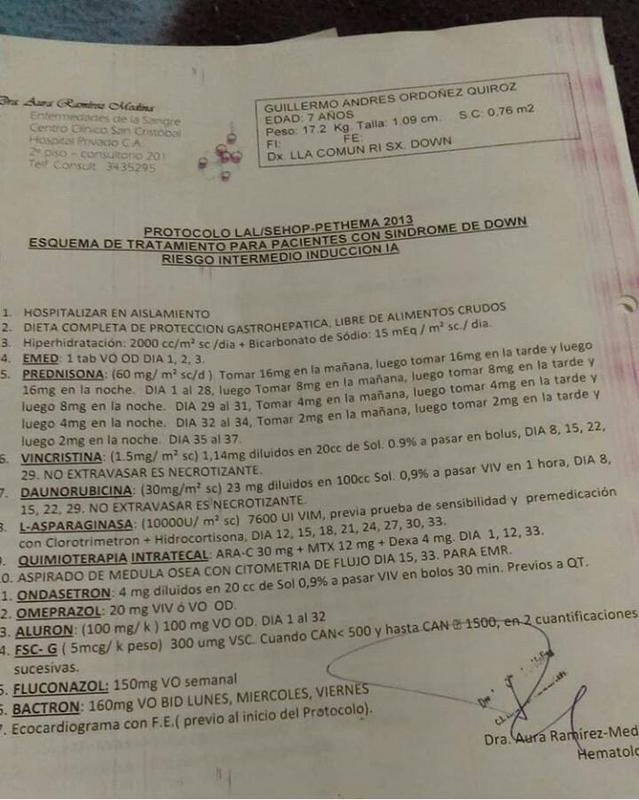 Tratamiendo
AYUDEMOS A DEVOLVERLE LA SALUD Y FELICIDAD AL PEQUEÑO GUILLE, ESTAREMOS ETERNAMENTE AGRADECIDOS Y GUILLE TE TENDRÁ PRESENTE EN SUS ORACIONES.
Muchísimas gracias por leerme, todo sea por ayudar a Guille
En tal caso de no poder ayudar en este sitio, te dejare su Link de GoFundme para que puedas aportar en él.
GoFundme - Help for guille
---
English version
Let's be superheroes for Guille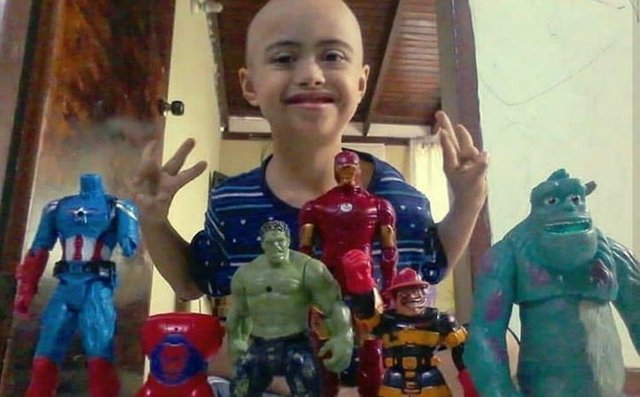 Source
En this opportunity I want to let you know the case of Guille, a little 7 year old boy with Down Syndrome for which he is going through a super hard test. Guille was diagnosed with ACUTE LYMPHOBLASTIC LEUKEMIA (ALL) and the first part of his oncological treatment in hospitalization is very expensive for his family, those who need to give him the best treatment and the best care he deserves. I VOLUNTARILY did this post with the permission of her mother Geraldine Quiroz to raise funds to help pay part of her treatment.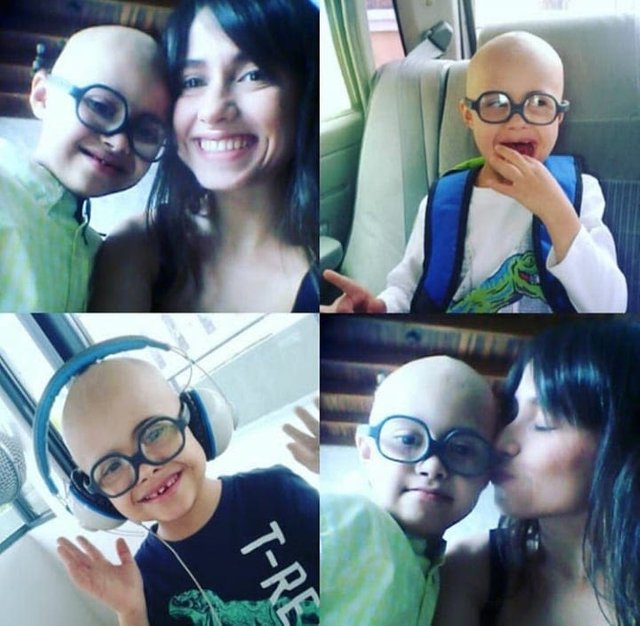 Source
Guille has Down Syndrome and in our country Venezuela that implies that there are more obstacles beyond inclusion and equality, stories such as "The only insurance company that can assure Guillermo, is no longer received in any clinic in Venezuela." To this we must add that the CHEMOTHERAPY is not in the country so their parents and relatives have to buy it abroad.

Guillermo has to receive his treatment in Venezuela because he deserves to be surrounded by his family and the people who every day are with him to provide all the positive energy and strength necessary for this little angel to come out of this disease.
As everyone knows, Venezuela is going through a difficult situation, which is why Guille's family is looking for the help of all of us to overcome this together. We would really appreciate it in the soul to be part of including you in this journey through which the family of Guille is passing, either by donating, spreading and sharing this campaign with the people you meet and entrusting their prayers for him. We believe in a better world and we believe that there is an all-powerful God in which Guille will soon emerge from this.
HELP TO RETURN THE HEALTH AND HAPPINESS TO GUILLE, WE WILL BE ETERNALLY GRATEFUL AND GUILLE WILL PRESENT YOU IN YOUR PRAYERS.
Thank you very much for reading, all the for helping Guille
In case you can not help on this site, I will leave your Link GoFundme so you can contribute to it.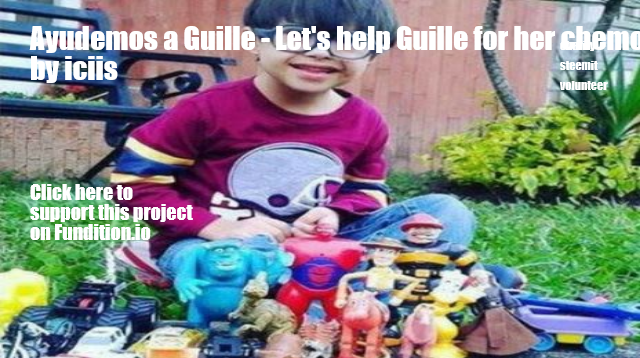 Support this project on Fundition.io