Epstein Connection to CIA and DynCorp
Disgraced billionaire Jeffrey Epstein is being charged as a child molester molestation involving "dozens of minor girls" as young as 14 between 2002 and 2005, according to an unsealed indictment released by prosecutors.
This is a separate from last weeks court order for documents which may contain the names of high-level individuals. The indictment says he "sexually exploited and abused dozens of minor girls at his homes in Manhattan... and Palm Beach."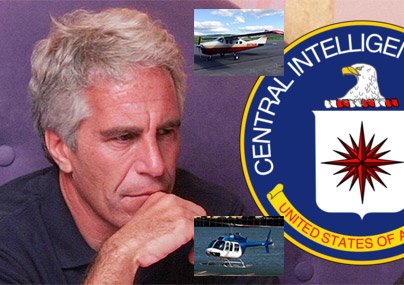 Source
Epstein apparently used recruiters to help him create "a vast network of underage victims for him to sexually exploit in locations including New York and Palm Beach". Receruiters are how these sex trafficking groups and sex cults like NXIVM work. Miami Herald Investigative Reporter Julie K. Brown mentioned how there are many more victims who she hopes come forward.
"They were taken advantage of by someone who knew how to prey upon them and groom them to do things he wanted them to do."
The Miami Herald previously exposed how the current U.S. labor secretary Alex Acosta violated federal law he swore to uphold when he gave Epstein the deal without clearing it with his victims.
"The Miami Herald last year published a series of articles reporting that the top federal prosecutor in southern Florida at the time, Alex Acosta, worked with Epstein's lawyers to fashion the deal. Acosta, now the U.S. labor secretary, violated federal law when he failed to clear the federal non-prosecution agreement with many of Epstein's alleged victims, a federal judge ruled in February."
The Herald apparently found 60 victims, some who were 14 and 15 years old, who were also trafficked with 25 to 30 others.
The sex trafficking network has connections to the CIA and DynCorp. A special report on Occurrences: Foreign and Domestic identified Epstein's suspected trafficking vehicle, a small plane, which had the "same tail number as a State department Bronco used under contract by DynCorp." This is the same plane that was involve din DynCorp sex trafficking of minors in the Balkans.
Most of the business DynCorp had by 2003 came from the CIA. Wired wrote of the importance of DynCorp in 2003:
DynCorp represents nothing less than the future of national security. While outfits like Raytheon make their money developing weapons systems, DynCorp offers the military an alternative to itself. In 2002, the company took in $2.3 billion doing what you probably thought was Pentagon work. DynCorp planes and pilots fly the defoliation missions that are the centerpiece of Plan Colombia.
Armed DynCorp employees constitute the core of the police force in Bosnia. DynCorp troops protect Afghan president Hamid Karzai. DynCorp manages the border posts between the US and Mexico, many of the Pentagon's weapons-testing ranges, and the entire Air Force One fleet of presidential planes and helicopters. During the Persian Gulf War, it was DynCorp employees, not soldiers, who serviced and rearmed American combat choppers, and it's DynCorp's people, not military personnel, who late last year began "forward deploying" equipment and ammunition to the Middle East in preparation for war with Iraq.
DynCorp inventories everything seized by the Justice Department's Asset Forfeiture Program, runs the Naval Air Warfare Center at Patuxent River, Maryland, and is producing the smallpox and anthrax vaccines the government may use to inoculate everyone in the United States.
It stands to reason that the CIA was involved in sex trafficking as part of their operations at the time, possibly for their own operatives or other soldiers who had these perverted predilections. The operation may have been multi-national, with who knows how many planes trafficking girls in various areas of the world for sexual exploitation by the powerful rich or military men.
---
References:
---
Thank you for your time and attention. Peace.
---
If you appreciate and value the content, please consider: Upvoting, Sharing or Reblogging below.


me for more content to come!
---
Like what I do? Then consider giving me a vote on the Witness page :) Thanks!

My goal is to share knowledge, truth and moral understanding in order to help change the world for the better. If you appreciate and value what I do, please consider supporting me as a Steem Witness by voting for me at the bottom of the Witness page.
---
Posted from KURE