EPC Airdrop you don't want to miss!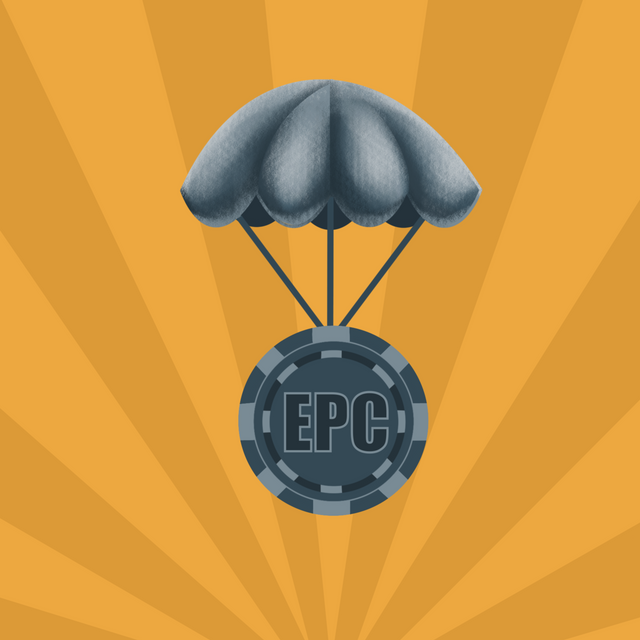 EpicDice is a decentralized gaming platform built on top of Steem blockchain with absolute transparency and fairness. Join the most epic fun today!
---
Bet 80 STEEM for 10k EPC
EpicDice is happy to announce the kickstart of the first EPC airdrop giveaway. This is probably the simplest airdrop you ever participate, there is no retweet or sharing on Facebook, or signing up via email so your inbox can be spammed. Just wager 80 STEEM in total on EpicDice and 10k EPC would be airdropped to your account directly!
Airdrop effective period starting from 18th July, 20:00 UTC to 25th July, 20:00 UTC. Within this period, the total wagered amount should be equal or more than 80 STEEM to be eligible for receiving airdrop tokens. The 80 STEEM calculation is accumulative and not necessarily has to be a one-off wager. Airdropping of EPC will be carried out shortly after the last day of the event. 500 partipants would be eligible on first come first serve basis.
Eg, Sam wagered 40 STEEM on first day and 20 STEEM each for the second and third day of airdrop period. The total wagered amount was 80 STEEM and Sam should receive 10k EPC after the event has ended.
Don't miss this opportunity to earn some easy EPC

The market price is not guaranteed but for reference purpose only
At the time of writing this post, EPC was traded averagely at 0.0001 STEEM/EPC at Steem-Engine DEX. 10k EPC is effectively equivalent to 1 STEEM if you plan to sell them, without considering the 8k EPC minted from 80 STEEM wager.
EPC is also the only way to claim automatic daily dividend which the house has already distributed more than 18k STEEM so far to all EPC stakeholder, hands down to the most generous casino you could ever find.
If selling for profit and daily dividend is not to your favourite, you can even bet EPC and win STEEM from a never-drying prize pool. Learn more about how awesome EPC is!
Resteem for 200k EPC prize
One does not simply keep great stuff like this away from his friends!
We appreciate every spread word and would like to offer an additional 200k EPC prize to 4 random winners who resteem this post. Note that resteem is not a requirement for receiving airdrop but you stand a chance of winning 50k EPC token and the whole EpicDice community shall cheer you for that.
The more the merrier in the dice rolling party, spread the cool news wider!
---
We are recruiting
We are still looking for awesome moderator talent from the Korean and Japanese community. The requirements will be the same as here and we will leave the recruitment open until the position is filled with capable soul. Recommend yourself if you are up to the interesting role, or refer us a potential candidate. We have a little surprise for each successful referral!
Earn EPC via delegation
EPC is the only token to earn from the daily dividend and prize pool in STEEM. Every 1 SP delegation earns 2 EPC daily. It takes one day for the delegation to be effective in order to receive the dividend from the moment of delegation.
Quick delegation via Steemconnect links below:
---
Join our Discord server for better communication.

Disclaimer and Important Notice: Epicdice.io reserves the right, at its discretion, to change, modify, add, or remove portions of the Terms and Rules at any time without notice.