Recruiting Moderators, EpicDice is Expanding!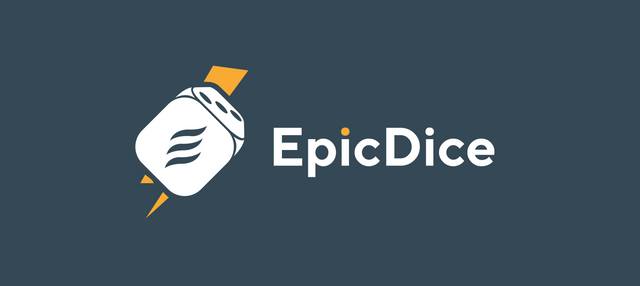 EpicDice is a decentralized gaming platform built on top of Steem blockchain with absolute transparency and fairness. Join the most epic fun today!
---
EpicDice is glad to announce we are extending our community reach by recruiting moderators from different communities. We are looking for four moderators from English, Chinese, Korean, and Japanese each.
What is EpicDice moderator?
Moderators act as supporting entity who happens to identify the core values and code of conduct of EpicDice. As a moderator, they do not have a conflict of interest as their role as players on EpicDice or any other platforms since they possess no active permission and access to the backend system. They are free as usual players in taking part in the gaming site from betting to receiving bonus.
This is by no mean an employment whatsoever. In return, EpicDice shall reward them with EPC as a token of appreciation for their service.
Advantages of joining the moderator squad
Be part of our exciting journey to the goal of the best gaming platform on our beloved Steem blockchain. Getting involved in the rapid development process with the core members and better the platform every single day.
On a monthly basis, each moderator will receive 200k EPC in return for their service. The amount would be adjusted from time to time due to the constantly increasing EPC rate, but it shall not fall below 100k EPC. We also tend to increase the pay base on the performance of the platform and the team.
---
Detail of Recruitment information:
Requirement:
Basic understanding of blockchain gambling.
Thorough understanding of EpicDice system.
Communicate in basic English.
Process of authentic and professional command of respective languages (English, Chinese, Korean)
Active in Steem community.
Responsibility:
Complement the post of @epicdice either via translation OR, writing/analyze/reconstruct the idea of the very post in own words, in the respective languages.
Nice if you can:
Moderate Discord channel and helping out our members.
Participate in the private Mod channel discussing ideas and interact with the other core members.
Promote and spread the words about the platform outside of Discord. Eg, writing post about EpicDice.
Protect the brand should you see any inappropriate offence against EpicDice.
This is a relatively lightweight role as following up @epicdice infrequent post is the minimum and only commitment while the rest are actually "nice-to-have". There will be no order to be issued and followed as this is no employment, you are as free as other players while supporting the platform, putting some nice EPC in the pocket at the same time.
---
How to apply?
There is no application form to fill or interview to attend. Simply reply in the comment section below stating, in English:
What community(English/Chinese/Korean/Japanese) you are representing?
What timezone you are located in?
Why are you looking/suitable for this role?
It doesn't have to be long but it shall be precise and to-the-point.
And the team shall perform some background analysis purely based on the applicant's Steem profile. Or you are most welcome to express yourself more in detail if need be, in our Discord channel. Kindly refer to someone else if you happen to know who might be a good fit for this role.
We are eager to hear from you!
Earn EPC via delegation
EPC is the only token to earn from the daily dividend and prize pool in STEEM. Every 1 SP delegation earns 2 EPC daily. It takes one day for the delegation to be effective in order to receive the dividend from the moment of delegation.
Quick delegation via Steemconnect links below:
---
Join our Discord server for better communication.