60k STEEM in Dividend, was rained.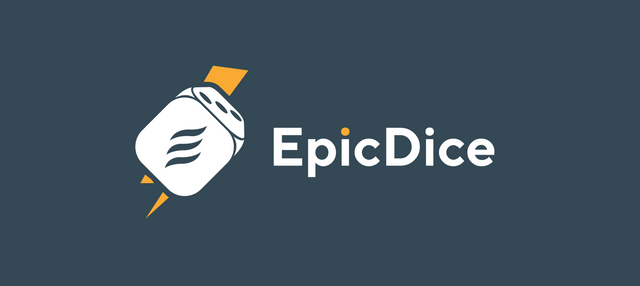 EpicDice is an open-source gaming platform built on top of Steem blockchain with absolute transparency and fairness. Join the most epic fun today!
Shared the most profit among Steem DAPPs
With over 61k STEEM being distributed away, we believe EpicDice is hands down the most generous DAPPs in the history of Steem. Even if it is not we truly believe it will be one at the current dividend distributing rate. Remind us in the comment section if anyone else is ever getting closer. If we take into account that 8.8k STEEM has been won away from betting EPC token, a mind-blowing 70k profit has been generated from EpicDice platform to all the players and shareholders, not even counting the referral reward!
Sharing the real profit and keep it distributed every single day is the best thing we can offer to the supporters and we are glad that it works wonderfully to this day. People are even getting a portion of their betting losses back just by holding EPC token which they almost forgot they left in the bag.
Word can't describe how grateful the team is to the support that we've received. And we will always better the platform and adding more fun in the future.
Recent changes on EPC betting
EPC betting has been one of the core attraction of EPC token, and the system relies on it heavily on the burning nature to promote and upkeep its value. Instead of the fixed 5% burnt for winning wager, we have set it on a dynamic rate with respect with halving frequency. For example, since EPC just hit its first halve, 10,000 EPC will be burnt for every winning wager of 100,000 EPC.
While this adjustment sounds like putting players at a disadvantage, player risk half of the original wager compared to the pre-halve rate while getting the same amount of reward if they win the bet. This might not be the last adjustment as we are always tuning the system for the best. Keep the burning rate up no matter what stage the system is in, is definitely going to benefit the platform and shareholders in the long term.
| Havle frequency | Burnt rate if win |
| --- | --- |
| 0 | 5.00% |
| 1 | 10.00% |
| 2 | 20.00% |
| 3 | 40.00% |
| 4 | 50.00% |
| 5 | 50.00% |
| 6 | 50.00% |
| 7 | 50.00% |
| 8 | 50.00% |
| 9 | 50.00% |
Resteem winner
Congratulations to @kim0412 for winning the 100k EPC resteeming our last post.
EPC Proof of Brain
Folks have shared with us how they like the real dividend sharing from holding the awesome EPC. No staking, no login and claim reward, just simply hold the token in the account, and that div will find their way home every day. These are the several awesome posts and @dalz's data analysis is recommended if you want to find out what is EPC historical performance.
---
---
Earn EPC via delegation (Every 1 SP delegation earns 2 EPC daily):
Join our Discord server for better communication.

Disclaimer and Important Notice: Epicdice.io reserves the right, at its discretion, to change, modify, add, or remove portions of the Terms and Rules at any time without notice.