DAC Recap #9
Custodian News
This week's Custodian Board (Custodians are re-elected every 7 days! If you want to engage in running eosDAC and make decisions for it, stake a minimum of 35000 EOSDAC and register yourself as a candidate on https://members.eosdac.io/)
Latest News
eosDAC is delighted to announce a premium DAC hosting service: DAC Factory! You will be able to create a Decentralized Autonomous Community(DAC) to fit the needs of your organization and community with just a few simple steps.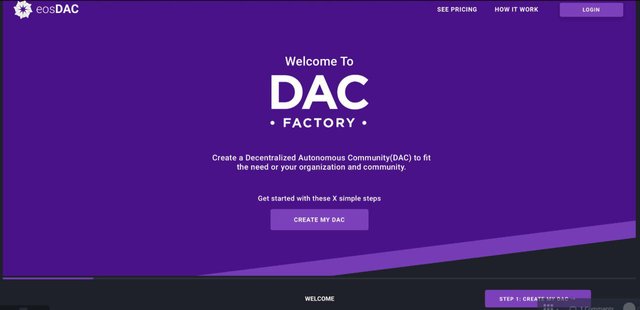 Following the above announcement, we have received a lot of interest from people wanting to use the DAC Factory. We have prepared a mock-up to give a glimpse of how it would look. Use the arrow keys to scroll left or right.

Once we have the beta of the Dac Factory ready, the dev team will then prioritise adding the worker proposal system on-chain. Check out our development server for a rough idea of how the WPS would function.

On May 22, KROWN DAC was launched on the EOS mainnet, fostered by eosDAC technology: https://dac.krown.club/
This makes KROWN DAC the first production DAC using the DAC Factory! Point and click creation of DACs using DAC Factory is being refined for the upcoming DAC hosting solution, so Luke of eosDAC was present at the time of launching to assist. Later, Duane of CSX team uploaded a video as an appreciation for our assistance with the launch and continued support with the KROWN DAC and Token. Watch the video and see how excited the entire team is!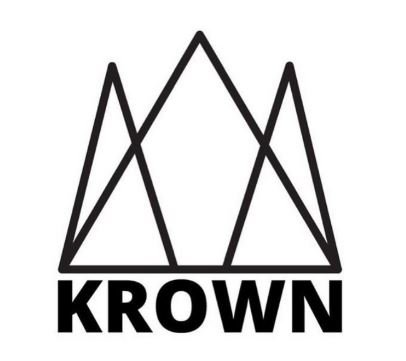 With the Lost Key Solution, 2,258,139.6640 EOS across 1,587 accounts have returned to their rightful owners. However, only 380 of those accounts have voted. If you haven't, please vote for the following BPs who made it possible.
eosdacserver (eosDAC)
eosauthority (EOS Authority)
libertyblock(LibertyBlock)
argentinaeos(EOS Argentina)
eosnationftw(EOS Nation)
cryptolions (CryptoLions)
Alternatively, you can delegate your votes to #lostkeyproxy to support these BPs. Please log in and reselect the #lostkeyproxy if you're in the 2.09% of decayed votes
Saro and Myra of eosDAC had an interview with the Chinese community to help more people understand what a DAC is and introduce the DAC Factory.

Bithumb, one of the biggest Korean exchanges, delegated 5M EOS from their own account (not the customers') to brockpierce1 proxy. Later the exchange announced that they will also start voting using the tokens of their users as well in a hope to help the Korean community to have better representation within the EOS community.
We want to give credit to Won of eosDAC and Han of NodeOne for their involvement in this effort. Lastly thank you to brockpierce1 team, for supporting eosdacserver.
Approved Msigs
We have 9 msig proposals approved and executed since the last DAC Recap.
The following seven proposals are regular deliveries:
July: Development Team Payment
July: DAC Process And Strategy Payment
July: Community And Comms Payment
July: Development Payment
July: Block Production Payment
July: Translations Payment
Privex Server
Payment for Privex Server
Add Maintenance Key
This msig is to add the maintenance key EOS643BGeCDs9FKxiXwuNUGwfPkCr5KR7JxerpeAjAhpfgLtSUDAC to [email protected] It is needed so that we can perform updates to the code and configuration as part of our contract migration. We will update the DAC contracts and migrate data between scopes. This will increase our RAM usage so we will have to buy approx 200 EOS worth of RAM.
Enter Into An Agreement To Be On The Equilibrium Stablecoin Multisig
Monthly consideration of approval of changes to the Equilibrium stable coin contract at eos mainnet account: eosdtsttoken
EOS Report…
EOSIO Strategic Vision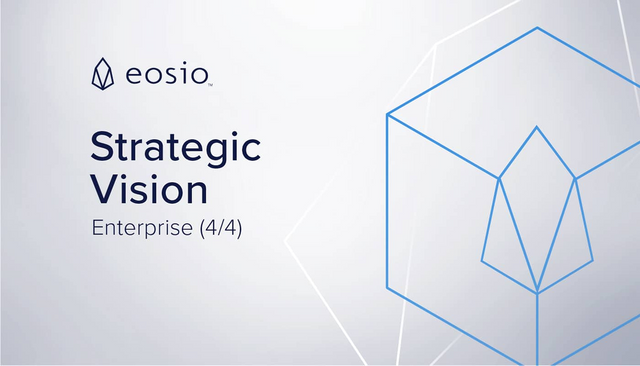 As the EOSIO™ platform continues to evolve, Block.one's collaboration with the open source community building on EOSIO has become a critical component of the software's adoption. Recently announced in the EOSIO Strategic Vision, Block.one's proposed a foundation based on four core principles of focus: Scalability, Developers, Users, and Enterprises, each with fundamental features which set EOSIO apart. The first article explores Scalability and their effort to maximize efficiency across EOSIO based blockchains. Read here
The second article focuses on enhancements for Developers and the tools that help them build. Block.one has made improvements for EOSIO developers: Graphical user interfaces, advancing the Universal Authenticator Library, EOSIO SDKs for Java and Swift (for iOS), debugging smart contracts, the EOSIO testnet, scalable documentation platform, high-resolution state tracking, enhanced smart contract functionality. Read here
The third takes a look at future improvements for blockchain users. To support mass adoption, the team have developed and proposed security standards for interactions between authenticators and applications built on EOSIO based blockchains such as Ricardian Template Toolkit. Block.one's focus lay on a consistent front end, enabling WebAuthn support, enhanced resource management and decentralized file system. Read in detail
The final article addresses the complex needs of EOSIO Enterprise Blockchain customers and how the EOSIO platform will evolve to meet them by providing high-performance consensus algorithms, tools for regulatory compliance, compliant yet straightforward token creation and enterprise-grade security. Read the full article here
Eosfinex Launch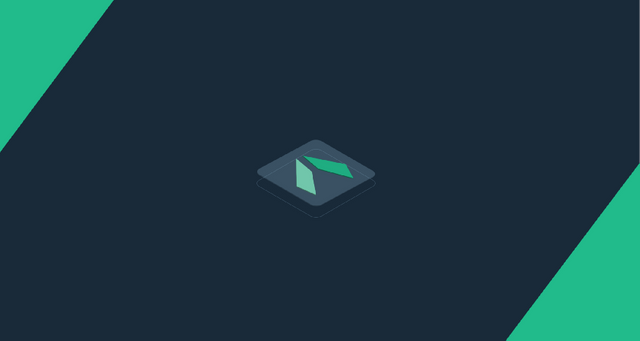 Eosfinex, an EOS DEX developed by Bitfinex, launched on 30 July. The platform was initially launched on a sidechain for quicker transactions. As developments progress, it would transition towards the EOS mainnet. The EOSFinex team currently manages the Block Producer nodes. However, as the team transition out of beta mode to open-source the contract and platform UI, the door will be open for the public.
More information such as trading fees or order types can be found on their FAQ page.
WORBLI to Power EDNA

Along with technical development, WORBLI will help EDNA develop EDNA's commercial strategy. WORBLI believes this will be the first of many applications who wish to operate on multiple chains within the EOSIO ecosystem while ensuring they stay current within the evolving regulatory landscape. Not sure what EDNA project is? EDNA believes that human DNA belongs to humans, and it has been developing a platform to allow users to sequence their DNA on-chain and receive fair compensation.
KARMA Boost Revenue Burn Details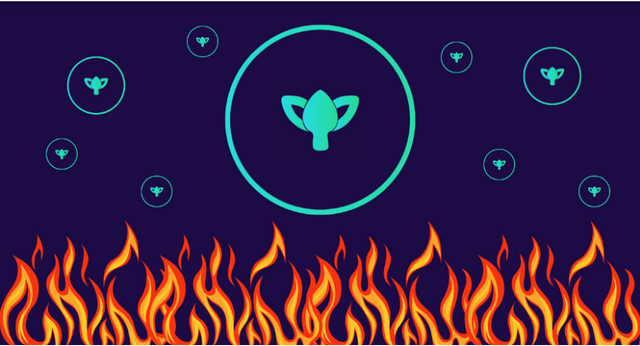 KARMA has introduced the boosting and tipping system. Promoters spend their KARMA tokens to boost their content and the viewers tip with KARMA. On top of that, starting this week, ARMA tokens spent on promoting content will be burned once a week. The intention is to make KARMA's supply deflationary. The # of burned tokens will be tracked on the KARMA Website. Read the full announcement for more details
---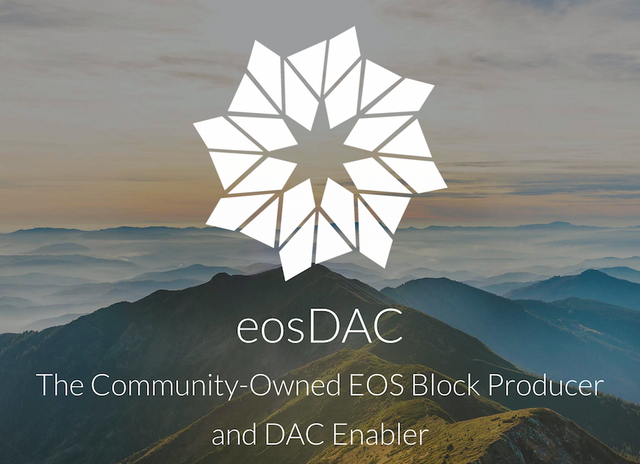 Please vote for eosdacserver
Join our newsletter to stay informed and follow us on your favorite social media platform:
Steemit | Discord | Telegram | Facebook | Twitter | Github | Instagram | Linkedin | Trybe | Medium | Reddit | YouTube | VK| Bihu| Jinse| Jianshu| EOS Live| BeeNews| Zhihu| Wechat