Everipedia: a Decentralized Wiki Based on EOS, IQ Token Airdropping Soon, STEEM Page Added!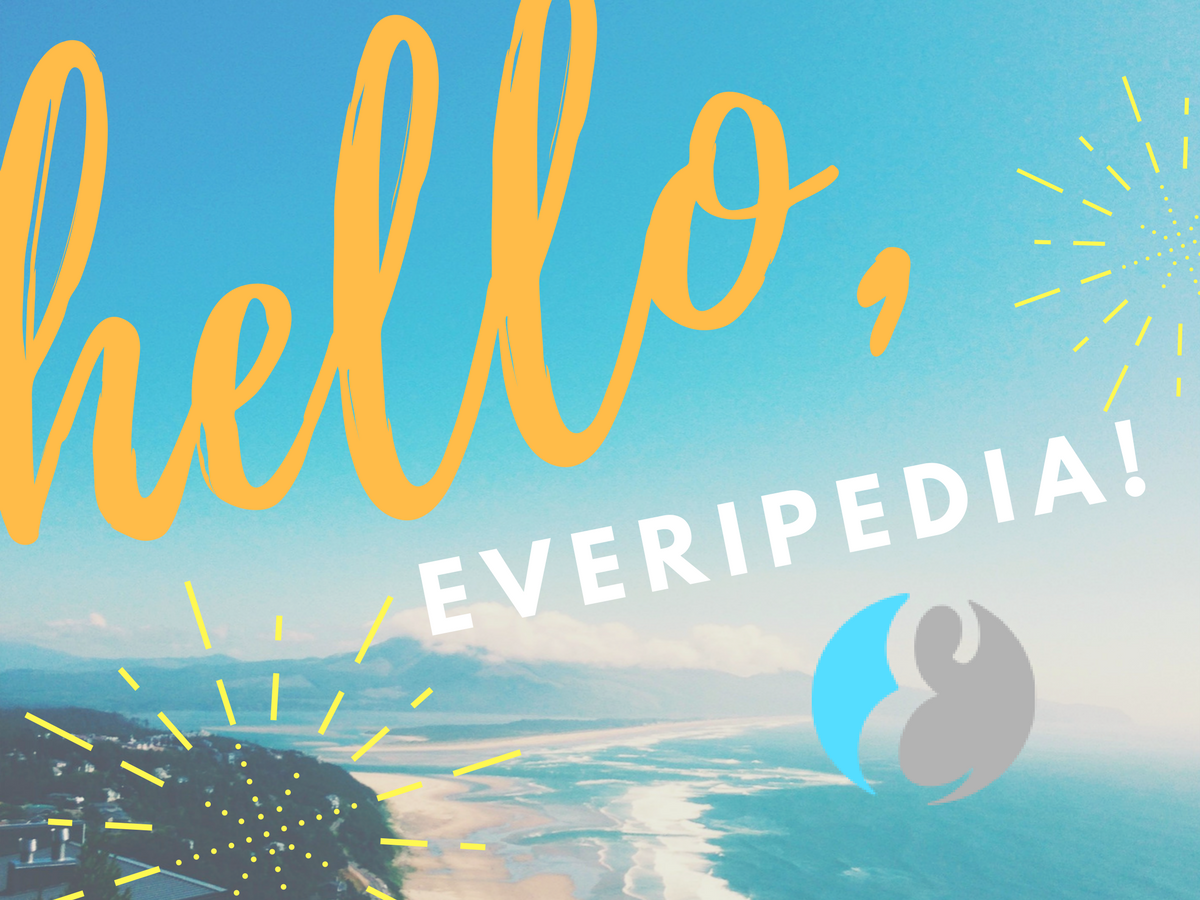 Everipedia is a modern and more inclusive alternative to Wikipedia with a slick interface and less bureaucracy. The big news is that Everipedia is going to be decentralized and will become the first app based on EOS blockchain, with IQ, their internal points, becoming a cryptocurrency token. Moreover, every EOS holder will soon be airdropped with some IQ!
Knowledge and crypto both being my passions, I couldn't resist but asked for an invite, and thanks to the responsiveness of Everipedia team I'm already an editor. Guess what's the first page I've created? Steem of course!
---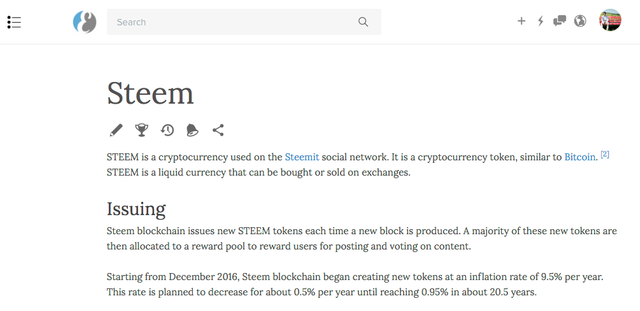 ---
How Everipedia is different from Wikipedia and other wikis?
Basically every single thing can have its page on Everipedia (that's why the name I guess).
Every English page from Wikipedia is already on Everipedia to build on top of and improve. (This doesn't mean it's ok for users to copy content from other wikis as this has been made not by users and no IQ has been acquired through the import).
Everipedia has a modern look and is visually appealing. And you don't need to use awkward formatting symbols. That said, not every functionality works as expected yet as the transition to the EOS blockchain is in progress.
Instead of talk pages, there are discussion threads where editors can continuously discuss news about their favorite topics.
Celebrities have verified accounts and can have conversations with their fans on their own page.
After Everipedia is hosted on EOS, countries that block Wikipedia (like Turkey or Iran) will no longer be able to block it.
This will be big and I think there are chances Everipedia will become one of the three supported community benefit apps to receive a percentage from new annual token supply. Brock Pierce, Block.One's Head of Strategy, has recently twitted that
Everipedia is my favorite consumer DAPP coming to market.
With EOS.IO Dawn 2.0 public test network released and venture capital coming, chances are high that other new exciting dapps follow Everipedia example and choose EOS and maybe also use their airdropping model.
If you wish to contribute to Everipedia, ask for an invite in Everipedia Telegram group. The IQ airdropping details will be announced there, too.
Links
My Related Posts
---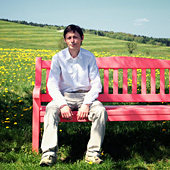 I'm a blogger, web developer, designer, entrepreneur, world citizen and a father to eight. I write about productivity, writing, web development, travel, and crypto. If you've enjoyed this post, please consider a resteem & upvote, and follow me at
@vitkolesnik
.