Summary of the current situation of the Cards & Tokens project.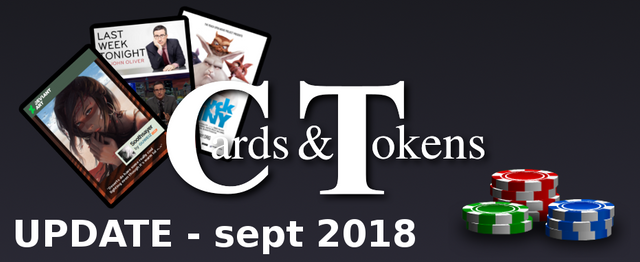 How are you? It's been a long time since my last post about the project and now it's time to update you. As usual, the news comes in two and is usually they are opposite.
The bad news
The bad news is that the team broke up because it did not work. The truth is that the two great engineers who accompanied me were not as passionate about the project as I am. They are just very good friends of mine who wanted to help me and in fact they did, because the enthusiasm that caused me to have them on the team pushed me to do even more than I would have done without them on board. The reality is that everyone's private life required them and they could not follow me. The only small problem is that the Airdrop that were in their hands and we had planned for this date could not be done. So it will be posponed for some next big release.
The good news
As you can see in the github graphics, I was very busy this last couple of months developing a functional prototype in which you can collect trading cards and fill a thematic album with them. This prototype is already online but has a countdown implemented until the exact moment of its official launch.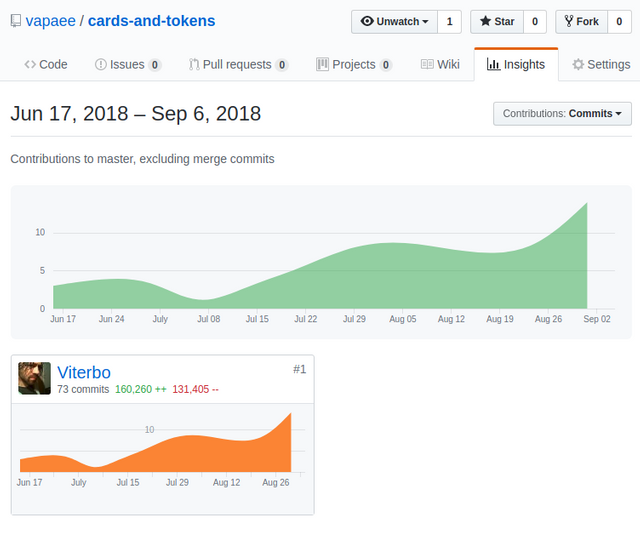 Prototype technology
This prototype is built with the best front-end technology (angular-6, bootstrap-4 & Matirial Design) but with a disposable back-end (php & MySql). The idea is to move quickly with the prototype so we can collect as much feedback as possible in order to adapt the system in this early stage. Once the main use case has been consolidated, the logic of the back-end will be migrated to a smart contract build with EOSIO blockchain technology.
As I already told you, I will be the only one pushing this project to the success, so I will need all the help you can give me. You can start by voting this post and sharing with yours.
I invite you all to be part of the great premiere.
Cards & Tokens
Thank you very much