EOS Community, we need to talk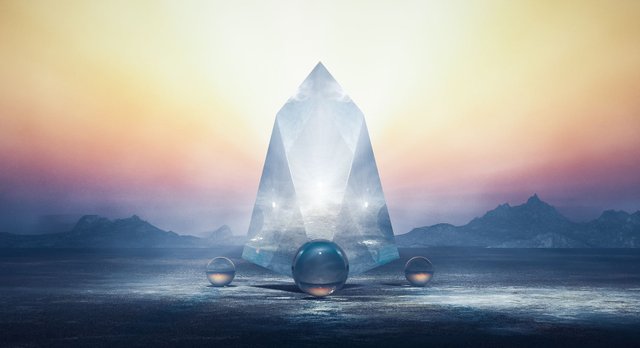 Dear EOS community,
As a long term holder & community member, I am frankly confused, about Dans recent proposal regarding the EOS consitution & ecosystem. (https://medium.com/@bytemaster/the-intent-of-code-is-law-c0e0cd318032)
As hardly anyone is talking about this, I must assume, that few people have yet grappled with the full implications.
In a strong attempt to counter the narrative about the 'arbitrary' power of ECAF and the difficulty to verify their claims, Dan proposed to fundamentally alter the governance structure and remove the consitution as a community-binding element.
---
As Thomas Cox mentioned on the recent EOSgo Episode, I too perceive this move as being somewhat reactive and not fully thought through.
By making abiding to the constitution optional, I believe we break an important piece in the game-theoretical underpinning of EOS.
An opt-in constitution means optional vote-bying, the option for exchanges to vote with their users tokens, and a myriad of other problems.
As there are no means to enforce this constitution universally, Dans latest proposal does not even include an article to prevent vote-buying.
---
Is this really worth it?
We already know full well from Lisk and other chains, that vote-buying effectively breaks dPOS and turns it into POS - the result being farily similar to a classic ponzi-scheme. The richer you are, the richer you get. Quality of BPs doesn't matter, what matters is merely the size of the dividends.
I believe the word is getting out quickly, and with the currently ambiguous authority of arbitration, the shackles of the non-vote-buying commitment loosen.
In the last days a number of dubious BPs, (apparently unsyched with the mainnet), have gathered an ever larger number of votes.
Prime example "Eoscleaner" is completely unknown, does not even provide a website, and sits comfortably at spot 21.
Do they do any work? We don't know.
---
The other troubling aspect of this is, that we seemingly had a rift between B1 and the EOS Governance Crew about this issue (Thomas Cox, Ian Grigg, Moti etc..). The lively talk in the EOS Governance channel has ground to a halt. Most "gov-experts" seem to agree that making the constitution optional will break the fundamentals of effective Governance. Dan so far has not publicly responded to any of the problems.
As Thomas mentioned in the last EOSgo episode, this fundamental change to the nature of Governance will likely result in a competitive fork, supporting different governance models.
While competition is a good way to find out the best product, it will also dilute the incredible momentum behind EOS, and create unnessecary confusion.
---
If you've read this far, thanks. I strongly recommend you contemplate this issue thoroughly, and investigate it.
This is far more important in the long run than issues with RAM trading or any of the trivial FUD we battle on a daily basis.
Governance is a slightly unsexy topic, but please help to shine a light on this dilemma, as so few people are aware of it.
If we can get the community thinking, I am sure we can develop a healthy synthesis, and hopefully prevent a fork.
---
EDIT:
Well, There we have it guys. ZBEOS, one of the largest BPs apparently started advertising to pay block rewards back to voters. No sh#ts were given that this blatantly violates the current constitution. If this becomes a larger trend, EOS is effectively broken.
---
(Source: https://vip.zb.cn/mining/eos, please note that there is potential for misinterpretation)
Join the reddit discussion over here:
https://www.reddit.com/r/eos/comments/8w09eq/eos_community_we_need_to_talk/