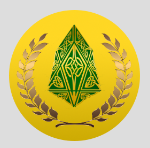 EOS Acknowledgments
"Never doubt that a small group of thoughtful, committed citizens can change the world; indeed, it's the only thing that ever has."
The EOS Acknowledgments list is a manifestation of the ongoing process of giving public credit to important EOS contributors. It will be updated regularly over the coming months and years.
FAQ's:
Q. Why aren't all the current nominees listed here?
A. To respect personal privacy, positive consent from each person is required. Some have not yet been contacted, others have declined to give consent.
Visit the current Telegram channel at: https://t.me/EOSAcknowledgments
Last updated: 2018-06-12 00:57 UTC
All people below have given positive consent to be listed.
Please request corrections or removals at https://t.me/EOSAcknowledgments
See key to abbreviations at bottom.
---
Roshan Abraham CT,CC
Eric Björk CE,CT
Gilles Bonugli Kali GA
Alexandre Bourget PA
An Byung Chan 안병찬 PA
Yohann Calpu CE,PA
Jen "TopkPop" Calpu CE,BTS
Denis Carriere CE,CTL
Franco Chen CE
Jounghee Cho 조정희 CE
David Choi 최민수 CE,BTS
Jae Chung CE,CT
Hao Dan 郝丹 CE
Cesar Diaz CE
Charley Dong 董浩宇 CE,PA
Wang Fan 汪帆 PA
Joseph Fanelli CE,CT
Steve Floyd CE,GA
Justin F. / "Fuzzy" CE,PA
Alex Gomory CTL
James Gong 龚鸣 CE,PA,TL,GV,CT
Dafeng Guo 郭达峰 CE
Meng Haigang 孟海港 CE,PA
Sukgil Ham 함석길 CE
Charles Holtzkampf CT
Sheldon Huang CT
Jerry Huff CE,CT
Syed Jafri CE,
Nathan James CE,CC
Van Kai CE
Kyungmin Kang 강경민 CE
Seung Koo Kang 강승구 CE
Aneta Karbowiak CE
Daniel Keyes CE
Sangnam Kim 김상남 PA
SungIl Kim 김성일 CE
Taeeun Kim 김태은 CE
Sangseop Kim 김상섭 CE
Kyunghwan Kim 김경환 CE
Robert Konsdorf CE
Bohdan Kossak CT
Yves La Rose CE,GV
Wu Lang 吴郎 CE,TL
Jan Langheimer PA
Devin Lee CE,GA
Sangmin Lee 이상민 CE
Timothy Lewis CE
Jinma Li 李金马 CE,PA
Ocean Liao CE
Qing Lingzi 轻灵紫 PA
Igor Lins e Silva CT
Eugene Luzgin CT
Maria Ma CE,BTS
Sungmin Ma 마성민 CT
Yifeng Mao CE,GV
Ricardo Marlière CE
Kevin McSheehan CE,PA
John Milburn CE,CTL,BTS
Wang Minghua 王明华 PA
Jian Moon 문지안 CE
Khosi Morafo CE,CT
Andrew Moriarity CE,PA
Craig Murray CE,CT
David Packham CC
Cris Pak 크리스 박 CE
Zhu Pan 朱潘 CE
Kangho Park 박강호 CE
Bean Peng CE,CT
Devin Perera CE,PA
Paul Petratos CE,PA
Brock Pierce PA
Li Ping 李平 CE,PA,CT
Charles Pyo 표철민 PA,CC
Wang Qianyi 王谦益 PA,CT
Joshua Qiu 邱绍锡 PA,CT
Katie Roman CE,BTS
Kevin Rose CE
Dallas Rushing CE,PA
Sam Sapoznick CE,TL,GV,BTS
Rick Schlesinger CE
Ricky Shi CE
Ben Sigman CE,TL
Yao Siqi 药思齐 CE,PA
Roman Skaskiw CE
John Snow 존스노우 CE
Eric Song 송상민 CC
Luke Stokes CE,PA
Leon Sun CT
Yasser Tabbaa ياسر الطباع, CE
Wang Tao 汪涛 PA
Xu Tao 徐涛 PA
Manu Tu 马努 CE,PA
Marco Vitale CE
Myra Wang CE,PA
Chen Weizhen 陈伟桢 PA
Yahuang Wu 吴亚皇 CE,CT
Li Xiaolai 李笑来 CE,PA,TL
Zhan Xiaoping 占小平 CE,PA
Li Xiaoyu 李晓宇 PA
Ke Xu 徐可 CE,CC
Charles Xue 薛蛮子 CE,PA,TL
Eric Y.H. 阳昊 CE,
Michel Yang 阳晟华 CE,PA
Michael Yeates CE,CTL
ChuanQi Yi CE,BTS
Zhao Yu 赵余 PA,CT,CC
Ju Yu 鞠禹 CE,PA
He Yuanyuan 何缘圆 CE
Barry Zhang 张旺明 PA,TL
Huaiyang Zhu 朱怀阳 CE,PA
CONAM 한재원 CE
CREAMer 이진태 CE
Todor GV
A.F.94 CE,CT
Benjojo CE,PA
Carrie 杨曙卉 CE,PA
Chenggen 宋承根 GV,CT,CC
"Deadlock" qianxiaofeng@ CE
hadrian @ CE
Harvey 老狼 CE,PA,CT
Jimmy 岁月 CE,PA,TL
LaoMao 老猫 PA,TL
"Rektkid" CE
wanbuda 宛不大 CE,PA,TL
WeiMing 伟明 CE,PA,TL
zouweitai 邹伟太 CE
---
KEY TO ABBREVIATIONS:
CE Community Evolution 커뮤니티 성장 社区发展推动
PA Public Awareness-raising 대중 인식 제고 公众意识培养
TL Thought Leadership 사상적 리더쉽 思想领袖担当
GV EOS Governance EOS 거버넌스 EOS治理事务
CT Community Testnets 커뮤니티 테스트넷 社区测试网络
CTL Community Testnet Leadership 커뮤니티 테스트넷 리더쉽 社区测试网络领袖
CC Community Code Contributors 커뮤니티 코드 제공 社区代码贡献者
GA Graphic Art & Multimedia 그래픽 아프 & 멀티미디어 图像艺术及多媒体
BTS Behind the Scenes 숨은 공로자 幕后英雄
CB EOSIO Codebase EOSIO 코드베이스 EOSIO底层代码
EA EOSIO Software Architecture EOSIO 소프트웨어 아키텍처 EOSIO软件架构
TF Theoretical Foundations 이론적 토대 理论基础贡献
Found out about it here
https://medium.com/@bensig/decoding-eos-mainnet-secrets-and-easter-eggs-e776f3d95e31