Ethereum is good at bolting things on, it's a bit of a Frankenstien monster in that regard.
So, can Ethereum find a goverenance solution to match the scale of EOS on-chain goverenance with a human layer?
Dan Larimer might have found the answer. see the tweet he sent out highlighting Ethereum rules for dispute resolution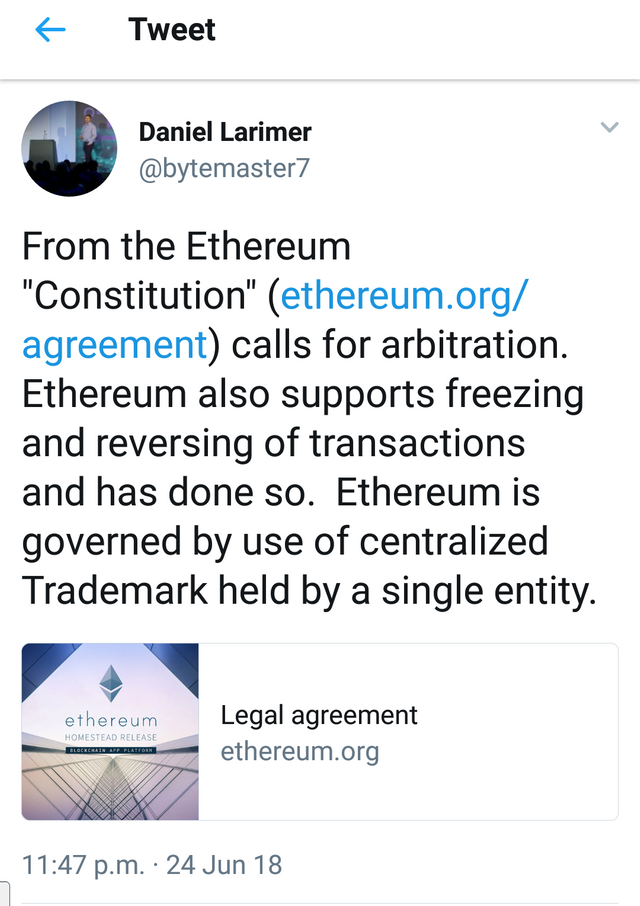 Could Vitalik bolt Ethereum's "constitution" to each tx! argh more bloat, how about bolting it to yet another off chain solution. Might work, maybe !