EOS Launch Day. EOS Misconceptions. EOS Airdrops.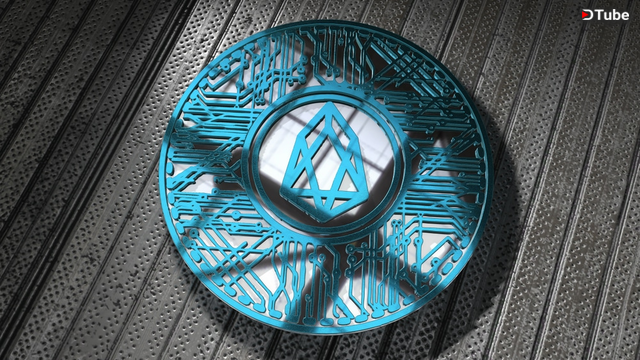 ---
EOS will launch the mainnet today in just hours. There are many rumors surrounding EOS and disinformation flying around. I discuss the details of why EOS is a breakthrough in blockchain technology.
First off, DPoS or Delegated Proof of Stake is a democratic system of voted in block producers (miners). These producers will always be 21 in number and their power is decentralized as they do not (pool) their power. They are voted in and can be voted out at any time, much like the the board members of a company can be voted out by shareholders and other board members. This alleviates the 51% attack problem that we are seeing with other proof of work cryptos. In order to even tamper with EOS in this way 15 of the 21 block producers would have to launch a coordinated collusive effort before being voted out of position. Even then, they have little reason to do so, as they are in a Proof of Stake model, where they own a large position of EOS tokens.
Secondly, there is a lot of confusion on how the $4 billion in ICO proceeds will be spent by Block.one. Instead of having ICOs raise funds by collecting EOS to fundraise for their projects, which leaves investors open to potential scams, projects will have their tokens airdropped to stakeholders of EOS. This will give Block.one a central authority on venture capital, but at the same time thwarts bad actors from running scam ICOs. In order to gain value, they will have to put in work and prove to block.one that they deserve funding. They are free to raise funds in other ways, but will not be collecting EOS as a "fuel" for the project like Ethereum ICOs. Launching on EOS will be open source and anyone will be able to create a custom blockchain. This will also keep EOS tokens from being sold off by ICOs and creating selling pressure on the EOS token in markets.
Thirdly, the lengthy timeline of this ICO is not a bad thing. It keeps whales from buying up all the tokens in the first few days. More investors can get their hands on tokens, this gives the network more users, which in effect should give more value. The network effect of Metcalfe's Law is a more prevalent valuation metric in blockchains.
There will be airdrops occurring shortly after launch, so you'll want to have your tokens registered and in an ERC20 wallet like Metamask or MEW. Amongst others, here are a few of the upcoming tokens EOS holders will receive in airdrops
-Everepedia
-Horuspay
-Meet.one
-Scatter
Holding EOS tokens will allow the EOS investor to simply reap the rewards of all future projects. The $4 Billion in ICO funds are an investment in the potential of this platform.
I believe this ICO will set a precedent for others in the future.
SPREAD the WORD about DTUBE!!
Happy Investing C# HODLCREW
http://connorkenny.com
https://youtube.com/c/ConnorKenny
https://twitter.com/ConnorLKenny
Find me on steem platforms, @investing
https://steemit.com/@investing
My Favorite Exchanges are:
Binance- https://www.binance.com/?ref=10117792
KuCoin- https://www.kucoin.com/#/?r=1tcM7
5 steem giveaways! Sub and comment on YouTube video to win with your steem handle/name.
---
▶️ DTube
▶️ IPFS