Introducing the Commons Development Fund for EOS - a quick check on who's who
Some think that the Commons Development Fund for EOS is run by a relatively unknown team.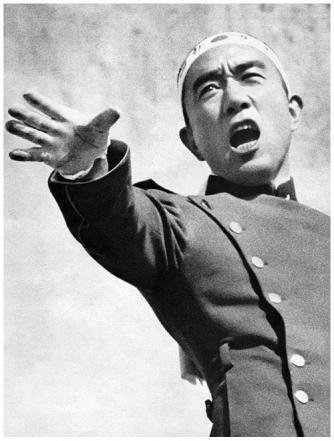 HOW COULD THIS BE? This claim cannot be allowed to stand.
So I did a quick check. Here's the list . Taking them one by one:
Introducing the CDF Team
Gautam Anand - I do not know. But he did respond in minutes and asked who I was. This is good, and see update at the bottom.
Eddie / Lee Kiho / 이기호 -I do not know. That's 2!
Orchid - 김나은 / Kim Naeun. I know! I met Orchid in Korea when she travelled across Seoul to have breakfast with me. Therefore I fully endorse Orchid to be on the EmCom of the CDF. Because I know her, she's actually very sensible, and she's by repute very well engaged in EOS in Korea. Endorsed!
Dan Levine - say no more. I've had to suffer the dignity or indignity of him describing my personality to a large group. How could I not endorse him for CDF, as long as he leaves my delicate ego alone? Dan is hooked into BPs, the Alliance, and every project that is worthwhile. How can the Commons deny him?
doghouse / David Margulies. Now if there is anyone I would like to bark out, it would be he. Sadly he has been a stalwart protector of the family since he was a puppy. No friend of man has been more consistent in building up CDF and bringing it to the current form. What can one say, other than WOOF!
Samupaha. Again, another permanent community member who has put in more sweat in community work than can be collected in a 20 litre bucket. His posts have been the exemplar of well thought out commentary. Who could be better helping the CDF? Say no more.
Shi Ricky / 施瑞琦 . Now, I do not know Ricky. I count this as a personal black eye. But EOS Canon is a big player. And having one BP in there is good for perspective. One day, I hope.
Xu Ke / 徐可. Again, this person I don't know. But a quick check results in affirmative. Contacts in Korea confirm that Ke can make things happen, and she is well known there. I go with my trusted people here.
That took all of 30 minutes.
I've got 4 of 8, who I know from personal observation and/or in person meetings.
One with positive confirmations as recommended for a serious task, taking it to 5 of 8, and another who is with a major BP and therefore is self-evidencing, taking it to 6 of 8.
Which leaves 2 I have no clue on. Granted, Disclosed, the Shame is Mine!
I'll take those odds
I am very confident in saying that those who oppose the CDF on the basis of "not knowing who the EmCom are" are officially FoS.
I cannot predict the future - but I can say the perfect is the enemy of the good. Give the EOS Commons Development Fund team a chance to do their stuff.
FWIW I'll update on the two I do not know. Update1: Gautam Anand is the leader of the team that won the 'social impact' prize at the EOS hackathon. What's more interesting is that the team project is actually on topic: it is about tracking and analysing fraud in government procurement projects. Which speaks volumes to the nature of the Commons Development Fund, right?