Distribution of Eos Block Producers and Backup Block Producers by Continent - June 2018
At the moment - 24 June 2018 - we have only 55 Eos Block producers who are incentivised for their work. There are many more amazing teams who are waiting for our votes. Please consider spreading your votes evenly around the Globe to achieve better decentralisation of the Eos network. This kind of approach will provide better protection from natural or political disasters to the Eos network.
To see a #list of EOS Block Producers Candidates click Here.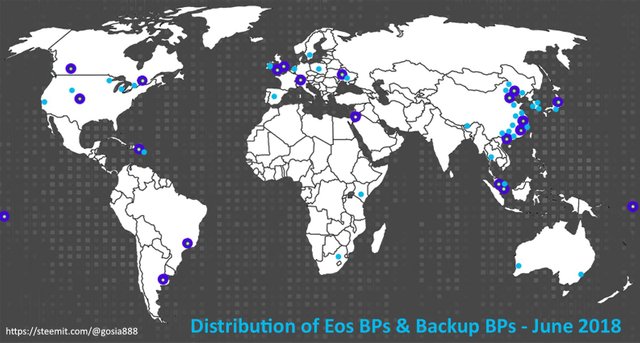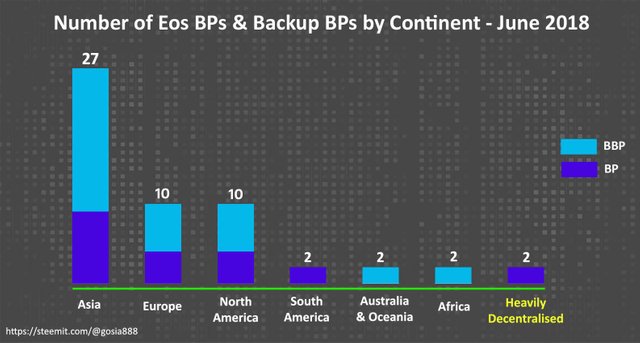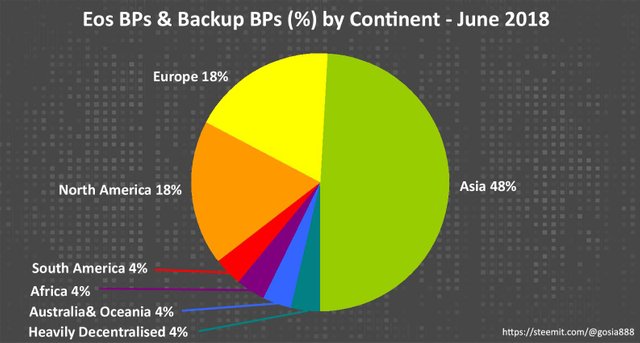 Is Eos Mainnet truly decentralised? What are your thoughts? Please, leave a comment below.
Contact Information
If you have questions or comments please reach out to me at: Telegram or Twitter
Primary source of research: EosVibes.io -
EOS EXPLORER