EOS block producers : EOSONE's ranking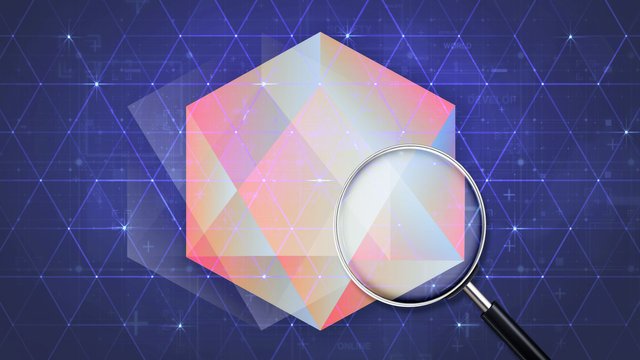 Two months ago, a non-profit organization that monitors EOS ecosystem, EOSONE, published a series of criteria to rank top block producers, according to 5 dimensions. Their report was published in late september, just after Multicoin Capital's "The Definitive Voting Guide For EOS Block Producers".
Our BP candidate rank does not apear in EOSONE's report as only the top 83 Block producers have been reviewed.

Objectives
"To some extent, the current BPs rankings cannot reflect the real strength of block producers and their contribution to the EOS ecosystem."
EOSONE's report shows that some BPs are totally unknown and not committed to the EOS ecosystem. The organization's report scores and re-ranks top 83 BPs with "
the principle of only writing for facts, not for money
".
EOS GO has first asked the candidates to EOS block production to provide a six mark check criteria :
Public presence (website URL, social medias accounts) ;
ID on Steemit (official BP name, location of company HQ, location of servers, type of servers, employee list and pictures, background qualifications) ;
Technical specification ;
Scaling plan ;
Community benefit(s)
Contact information (Telegram channels/names, node names).
The review provided by EOSONE is based on 5 quantifiable dimensions :
Transparency ;
Internationalization ;
Community construction ;
Activity participation ;
Landing projects.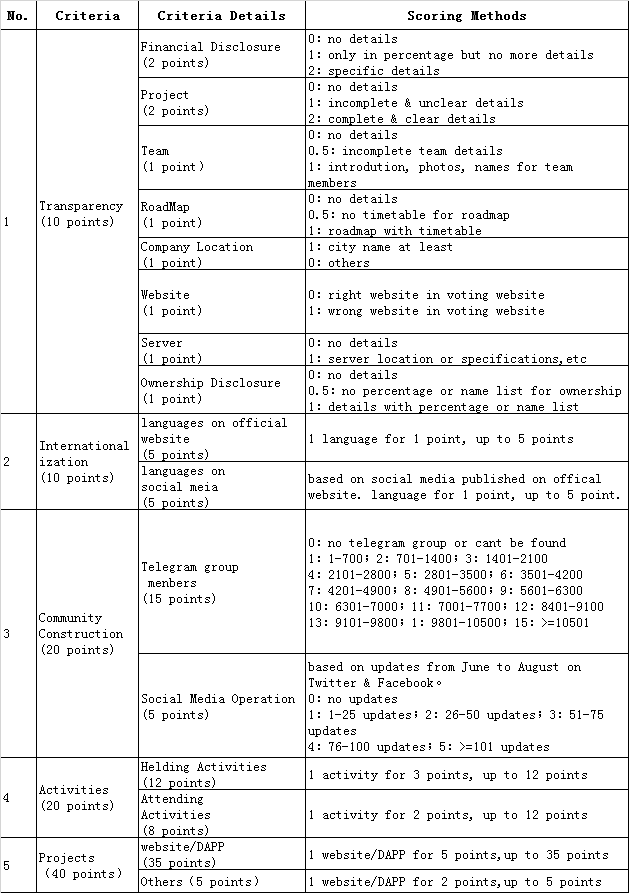 Dimensions and scoring methods for EOSONE's report
You can access the two parts of EOSONE's report on Steemit :
It is a very useful read for any EOS member/token holder who wants to take a closer look at each top BP while having the big picture.
Let's find out how franceos strongly respond to these multi-dimensional criterias.

Transparency
For sure, every EOS block producer claims for transparency in his activities, yet some are shady or invisible and don't even possess any social media account. Most of the block producers provide team profiles, roadmaps, server specifications, but only a few BPs have disclose their specific financial statement.
franceos has not provided the structure of cash flow and furniture/expenses because we don't make any financial profit from our EOS-related activities, but our Disclosure Page sums up the ownership of the company.
franceos is entirely self-funded and our expenses are dedicated to maintaining our nodes, providing the best API response, organizing meetups, etc. The whole team is benevolent for several months now; for example, our Tools Section is graciously developed by BitConseil's and ADAPP's CTOs, Robin and Adrien.
Members of franceos team are well established in the French crypto-scene. franceos is a de facto company between two french companies :
BitConseil is an analysis media, consulting and professional training organization focused on Bitcoin, cryptocurrencies and blockchain universe, also providing Journalducoin, leading French-speaking media dealing with cryptocurrencies and blockchain protocols.
ADAPP is an IT company with a solid background in distributed ledger technologies, providing secure, reliable and fully managed scalable blockchain infrastructure solutions.
Vote for us
to help us reach a BP position and accelerate the growth of an active EOS Community in western Europe, and to invest in DAPPs development ! As promised, we'll be always
fully transparent
about the allocation of block rewards.
Internationalization
EOS is an international project, therefore BPs have to be open to the whole world and not centered locally. EOSONE report takes into account the quantity of languages available through block producer's websites and social medias. Some BPs speak more than 20 languages, some are established in 6 countries and 3 continents like EOS42 !
French, our native language, is spoken by 270 million people in dozens of countries worldwide (Canada, Africa, Europe) and it is commonly used by international organizations. France has an increasingly large crypto-enthusiastic community, and the second half of 2018 ought to be an important period in this field. The French government is quickly taking the turn of the blockchain and wants to welcome ICOs (new legal framework, lower taxes...)
While franceos team is very well established in the French crypto community, and is focused on bringing information about EOS in French language, we aim to speak at a global scale and our website, our tools, blog and social networks and are entirely available in English. For the blog part, several articles have already been translated in Spanish and Korean. Our Telegram channel is open to everyone and we are collaborating with EOS members from everywhere in the world (Canada, Brazil, Switzerland, United States, Germany, Portugal, etc.).

Community Construction
To evaluate this aspect, EOSONE scores each BP based on the number of members in his Telegram channels and the number of social media updates. Some top BPs do not even have a Telegram group and do not post any updates on their social media accounts !
While franceos Telegram's channel is small, our members are active and we continuously answer to beginner's questions :
Steemit account sums up 52 articles in different languages
and our
official Twitter account
is full of regular updates (143 tweets since the beginning). franceos' team members are
regularly involved
in meetups with european crypto community, as well as asiatic communities recently. In French language, you can find two videos where several franceos members explain
what is EOS
,
our role and our mission
.
Furthermore, franceos members are providing daily information as well as analysis and courses about cryptospace to hundreds of thousands of readers every day for years. We are commited to building financial freedom with cryptoassets from the beginning.

Activity Participation
EOSONE has studied information from social media such as official websites, Steemit, Facebook, Twitter of each BP, to determine their level of engagement and participation. Several BP have a zero score because it is impossible to find any community activity.
franceos has been involved since the beginning, with several other BP candidates, and attended gatherings and meetups at our own expenses. Part of the team was present at London hackathon, we covered Paris meetups, we organized community meetups in Toulouse (south-west part of France) - recently with our friends from EOS Nation, and our CTO just came back from Asia where he connected with EOS Japan and EOS Seoul teams and communities.

Projects
BPs should provide their roadmap and a clear description of their projects on their main website.
franceos continues its roadmap :
Leading Through Technology : our world-class infrastructure project will guarantee that all decentralized applications scale to meet the growing user demand. EOS accessibility is our top priority.
Education and Simplicity : promoting EOS via gatherings and meetups with the crypto-community, giving resources to beginners as well as advanced users of EOS and of course, providing tools with best user experience for end-users.
The best way to see if a BP (or candidate) has a good infrastructure, is to look at its nodes statistics : our API is used daily by many dApps and tools in EOS ecosystem, like
EOS Toolkit
,
EOS Knights
and
Greymass' EOS Voter
.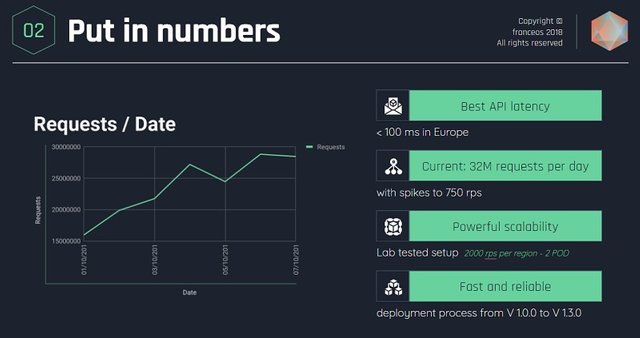 To help us, and notably in the technical development area, please vote for us or tip us !

Conclusion
You will find that
ranking of block producers established by the community votes differs from the one proposed by EOSONE...
We advise any EOS Token holder to take a look at this report, and vote with discernment !
PS : franceos does its best to achieve these goals - your support/vote would be greatly appreciated !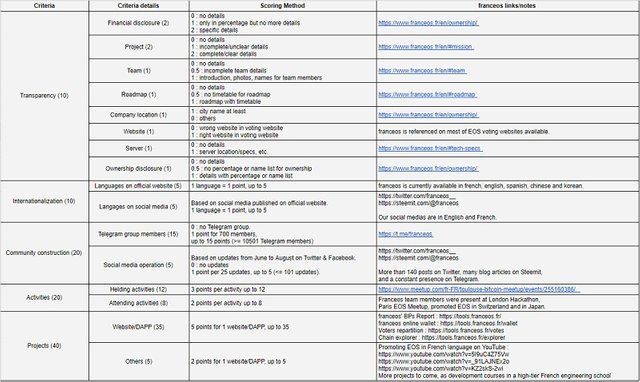 franceos team