EOS Nation Roadmap on Values, Community Project Timeline, Finances & Transparency.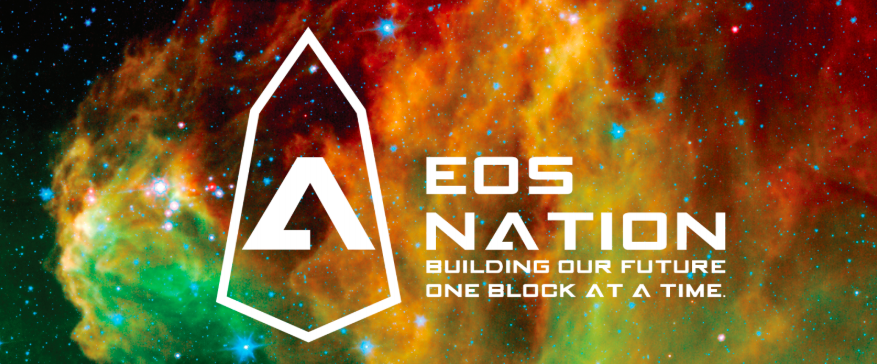 In an ongoing effort to help the community review its block producer candidates, EOS Go requested the final two check mark criteria for Block Producer Candidate Report #9, to be released on Wednesday, May 16, 2018.

In response, EOS Nation is proud to publish this article.
Values
Integrity, Professionalism, Transparency, Accountability
EOS Nation is dedicated to fostering the EOS platform through reliable and efficient block production and community engagement. We believe in a future where life, liberty, and property is protected through decentralization.
Our mission is to bring together all members of the EOS community under one project. Accessible to the community in jurisdictions around the world. We strive to share our vision for the future of EOS through education and through education, engagement and support
EOS Nation is focused on trying to ignite leadership in ourselves and others... Expecting greatness, we will discover it! A global community is possible, and we aim to make it a reality.
See the article we wrote: Through diversity, strength emerges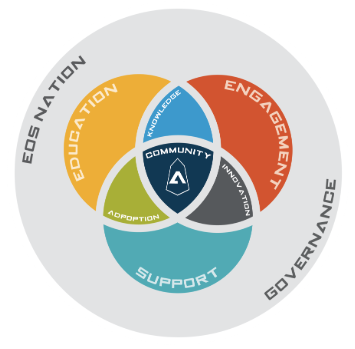 Community Project Timeline
Our goal is to promote this movement around the world. We want to disseminate the societal benefits achievable through EOS through ongoing education, the sharing of knowledge and resources, community engagement, and the creation of projects. We believe this to be the most judicious way to foster the growth of the EOS community and the adoption of this new technology.
Harnessing the power of EOS Nation Ambassadors, we have been promoting EOS through individuals that are passionate about the EOS project and want to play a part in the ecosystem by hosting or participating in events to promote the EOS ecosystem. Ambassadors are provided with educational material and the logistical know-how to help organize and run successful events. Subsequently, Ambassadors improve the educational material so that others can benefit from their acquired practical knowledge.
To date, EOS Nation has published articles in English, Mandarin, French, Spanish, Japanese, Dutch and German. We strive to continually excel in publishing articles for the global community in as many languages as possible.
Below is a timeline of our community engagement projects, starting from the creation of EOS Nation in August 2017 to early in June 2018. For up to date information, please see the link below as we are continually adding to the list.

View Meetups
On the technology front, we are involved in many EOS related projects with our technology partners. See the Steem article below which discusses our Scholar Testnet, Voting Simulation, Testnet Tools, and other projects that EOS Nation has been involved in.
EOS Nation - Technology Update
As EOS Nation strives to be the educational hub of the EOS ecosystem, we also maintain the EOS Awesome repository. We have included materials from a wide variety of sources, including other BPs. We welcome anyone to submit new links and we hope to create more resources in the future that benefit the entire EOS community.
EOS ARCHIVE
Finances
EOS Nation pledges to publish our finances on a monthly basis.
We strive to bring value to the EOS ecosystem. This means we toss away any thought that doesn't bring meaning to our community from day one. We are forced to build something valuable. Each minute we spend is time used to improve the EOS community.
We believe in EOS Nation to the point where we're willing to take on risks. We're invested since we love EOS; we love the ecosystem we're in, and we're passionate about the brand that we've built. There's nothing else we'd rather be doing.
Maintaining a 100% self-funded startup allows us to stay true to our values.
See the article we wrote: Why EOS Nation chose to go the self-funded route
Position on Dividends
(The sharing of Block Producer inflation rewards with unaffiliated voters, AKA "vote buying.")
EOS Nation will not offer payment to EOS token voters for any reason, including BP elections AND worker proposals, period.
Transparency
EOS Nation pledges on an ongoing basis to:
Abide by the constitution;
Abide by arbitration rulings;
Respect in a reasonable timeframe token holder referendum decisions;
Publish own network statistics and capacity;
Publish in the public record the real names and identities of all executive decision makers; and,
Publish the individual and/or corporate identities of all ownership stakes larger than 1%.