As promised in yesterday's summary, here is the second half of Dan's Q&A, which extended well into the early morning of January 24! This may be the longest Telegram Q&A we've seen, surpassing his two day session on Dec. 30 and Dec. 31st.
About the dust rate, aka what will be destroyed upon genesis block, including part of yesterday's answer for context:




Security in EOS:




Diminishing returns on extra block producers:



Everipedia airdrop: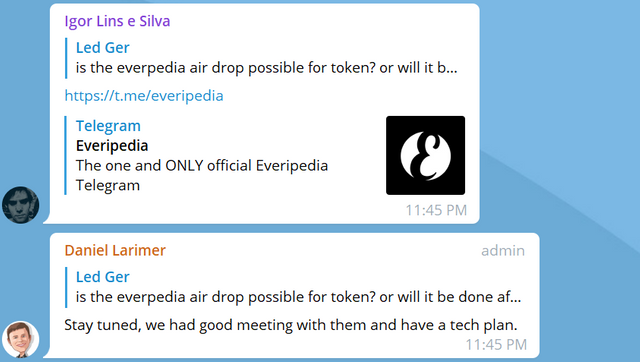 Perhaps Dan will show up to everyone's birthday parties:

Reminding everyone he's still admin: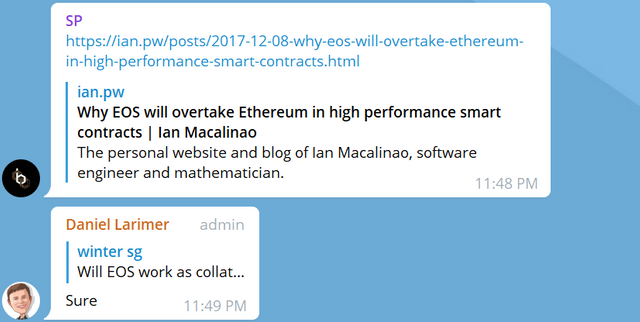 One of the more frequent ongoing questions:


Exchange questions:



Innocent answer to a non-question:


He never stops:


Dan's future plans:


On past relationships:

Governance plans:


Token holders already asking about the next big VC announcement:


To HODL or not to HODL:


Dan on rekindling old relationships:


Stan is Dan's dad and the "Godfather of Bitshares" but he can only make suggestions to the community:





Another popular ongoing question:




"BM" refers to bytemaster, Dan's alias on GitHub:


Ideal blockchain:


Patiently answering every question (beginners should start with the EOSIO whitepaper):


Token holder vs. developer goals:


Dan's playground:


Typo corrected and wisdom delivered:




How the inflation rate will be adjusted:



Qualcomm and hardware wallets for Android phones:


Block producer requirements and gratitude:





Still answering every question: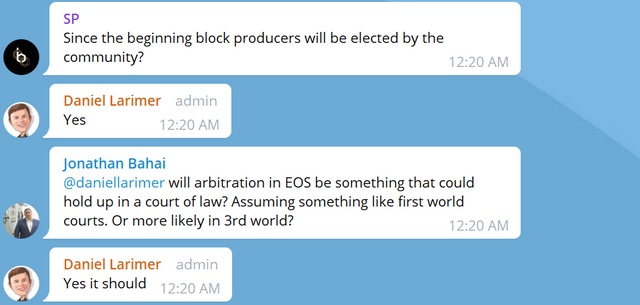 EOS on OS:


Dan is not affiliated:


Making a statement about his long term plans and answering a question about "minimum hashpower to be elected as BP":


Dan staying grounded: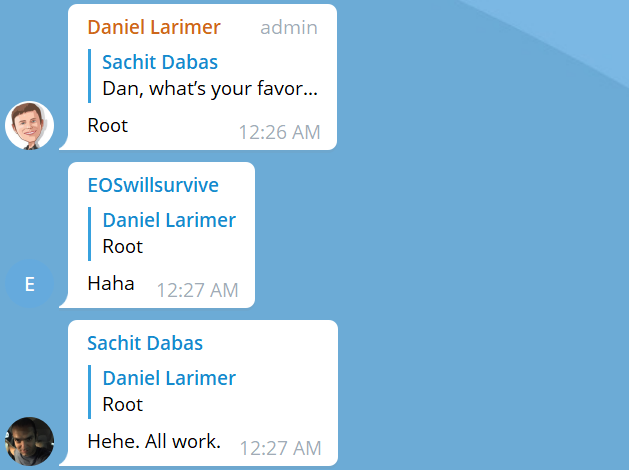 On whether EOS could be finished early and ICO stopped:


Explaining the reasoning behind Novogratz and VC funding:





Dan on what drives him, along with future plans:


Eth to USD ratio:


Fighting scammers:




Thanks from users kept pouring in:


On max TPS:


Integrating with other blockchains:



Learning to crypto:




Satoshi's Bitcoin code and more:











On other blockchains:





Private keys:


Ideal block producer numbers and governance:







Finally, a word on Vitalik before calling it a night. Follow Dan on Twitter: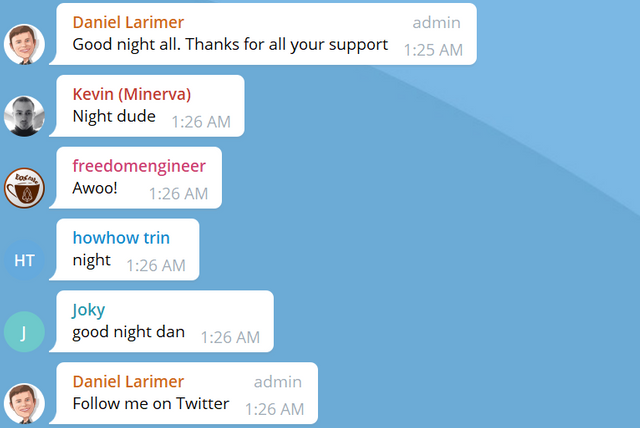 Dan was back early the next evening of Jan. 24th , discussing the new Weiss Cryptocurrency Ratings:




Go EOS!
---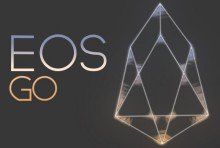 EOS Go is a community effort to launch EOS blockchain as envisioned by the creators of EOS.IO.
Anyone can participate in this historic event on June 3rd, 2018. Thousands of token holders will be required to vote for EOS to successfully launch; you can become part of EOS Go by educating others, writing articles, making videos, attending/hosting meetups and launch parties, writing the EOS constitution, picking data centers for block producing, and more.
If you're interested, please start by finding your role on the community forums and resteem or tweet EOS Go to help spread the word.
Telegram users can receive announcements for these daily summaries and other community updates here.