Announcement: Grading Criteria for EOS Block Producers in March 7 Report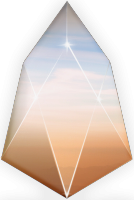 In an effort to help the community review its block producer candidates, EOS Go will begin providing an impartial weekly report starting Wednesday March 7, 2018. All ranking criteria will be objective and auditable. EOS Go is not running for block producer and will remain a neutral community empowerment organization.
Our mission for this report:
1) Objectively rank block producer candidates based on public information provided.
2) Streamline voter research and promote radical transparency between candidates.
Criteria: the first block producer report will offer candidates a chance to earn up to six check marks for providing information, and candidates will be ranked according to the number of check marks they receive. To receive a check mark, links from the candidate must be shared in the report for open review. Candidates with equal number of check marks will be sorted randomly.


Four of the six check mark criteria can only be met if posted to the Steem blockchain (through Steemit.com, Busy.org, etc.). This encourages transparency and integrity by offering a permanent public record of candidate statements. If you need a Steem account, see instructions near the bottom of this post to get one before the report deadline.
Note: these standards will evolve in subsequent weekly reports.
The Six Check Mark Criteria:
1) Public website URL and at least one social media account (all social media links offered by candidate will be shared in report)
As a public representative of a powerful common resource, a community presence is expected.
2) Links to the following ID information, all posted to the Steem blockchain (either in one post or multiple):
A) Official block producer candidate name.
B) Location of company headquarters.
C) Expected location of servers. 
D) Type of servers (cloud, bare metal, etc).
E) Current employee list and pictures of at least 67% of staff.
F) Relevant background qualifications for at least 67% of staff.

Clear identity of company and employees is important, according to the majority of BP candidates.
3) Estimate of technical specifications and total expenditure for resources by June 3, 2018 - posted to Steem blockchain.
Check mark given for any estimate, modesty encouraged by permanent Steem record. Quality and accuracy of effort judged by the community in public document.
4) Estimated scaling plan for hardware after June 3, 2018 - posted to Steem blockchain.
Rough outlines receive a check mark, open review gauges the effort.
5) Community benefit project outline, only for projects expected to be public by June 3, 2018 - posted to Steem blockchain.
BPs overwhelmingly agreed on the importance of community benefit projects.
6) Listing of Telegram and node names for community testnet participation.
Currently we have 21 candidates signed up on BP candidate form. If you haven't filled out the candidate form you won't be in the report; all candidate names are pulled from the responses.
EDIT - We are seeking feedback to better prepare this report for block producers and the community. Please fill out this form to change this report or offer advice, deadline is March 5 at 23:59 UTC: https://goo.gl/forms/tOJlf27I41Iq0YKT2
---
Important - to earn check marks in the first report please fill out the candidate form if you haven't already and email all links meeting criteria to [email protected] by 23:59 UTC on March 6.
---
Thank you for providing this information; the community looks forward to learning more about the representatives who will make EOS valuable.
---
If you need a Steem account it can take up to a week to get an account through Steemit.com, due to initial account funding requirements. To help candidates meet the March 6 23:59 UTC deadline, EOS Go will help any block producer candidate set up an instant Steem account for free; please follow instructions below.
Instructions to Get a Steem Account from EOS Go:
Go here to check Steem name availability - https://blocktrades.us/create-steem-account
Pay for the name yourself to secure keys, and you're done! If you don't want to pay, proceed to step three for EOS Go to get you a free account:
For a free account from EOS Go, email [email protected] with the following info:
A) Desired available Steem name.
B ) Your Telegram username for private message delivery of keys. You will need to change your keys after receiving them.
Go EOS!