Who is eosDAC?
eosDAC is the first and currently only Decentralized Block Producer which isn't owned by a private entity. Instead, eosDAC's membership token was airdropped to EOS holders just before mainnet was launched in June 2018 so that eosDAC would be owned by the EOS community.
eosDAC was started because we are passionate about the great things EOS can do to impact the world in a positive way. Since we care deeply about the success of EOS, we aim to be the best caretaker possible of EOS to help it grow. We want to see EOS and other EOSIO related blockchains become used by the masses, so in addition to our block production work, we reinvest our earnings in building and developing open source tools to build DACs.
DACs aren't really that hard to understand, they're essentially just digital organizations that use blockchain to do things that could never be done by traditional organizations. This is important because just like today's apps are held by corporations and organizations, Dapps will need to be held by something, and it makes sense that Dapps be held by something digital and decentralized, which is exactly what a DAC offers over a traditional paper-based organization.
By bringing a way for DACs to easily be made on EOS, eosDAC thinks this will cause an explosion of new digital organizations that can massively benefit EOS and change the world. If you'd like to learn more about DAC's, you can watch "What is a DAC?" video here.
eosDAC's launch team has been involved since the very first testnets were set up, played a major role in actually launching the EOS mainnet, provided technical and thought leadership in the EOS community, and found critical bugs that could've brought the network down, but were able to be fixed in the EOSIO software before launch.
why eosdacserver deserves EOS BP support?
1) Technical leadership for the chain
2) Having enough funds in reserve and a 24/7 support team
As of August 2018, eosDAC has total cash of around $850k held in a segregated holding account with Incommsec Ltd. This is available to fund all operations that the eosDAC custodians or elected representative(s) instruct should be carried out on their behalf. All assets (e.g. servers, IP etc) procured by Incommsec Ltd and other DAC service companies on behalf of eosDAC, are held on behalf of eosDAC.
3) Everything eosDAC creates is open source so anyone can fork and use on Github
4) Community owned and decentralized
eosDAC is soon to be run by 12 Custodians. Here is our Statement of Ownership and Code of Conduct
5) We believe DACs are the future and we will enable them
*6) Active worker proposals with complete financial transparency, reports updated regularly on our website & Steemit blog.
7) Solid multilingual communication via social media, newsletter, YouTube, blog, etc.
8) Active community engagement and support
9) Multiple Server Intallation
eosDAC has contracted to host its own servers in M24seven's privately owned data centres in Manchester and Bucharest. M24seven's state-of-the-art Tier 3 facilities provide comprehensive security, resilience and bandwidth capacity and are ranked Europe's greenest for electricity consumption.
We have 2 nodes in each location with 256GB RAM ( Rapid scaling to 2TB is supported) and over 5 TB of usable SSD space. Hardware based firewalls and DDOS prevention are as standard. The specifications will be reviewed on a regular basis and upgrades implemented as required.
Further servers are being deployed in Gibraltar where eosDAC is also exploring the unique licensing potential available to 'Distributed Ledger Technology' operators in that jurisdiction. In South Korea, eosDAC is working on a 'bare metal through cloud solution' within an IBM data center. BP Info
Thank you.
-Soyoung (this post is based on Luke's Twitter)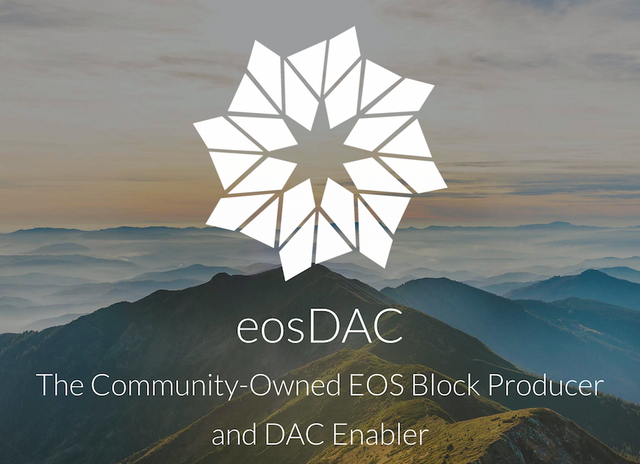 Please vote for eosdacserver
Join our newsletter to stay informed and follow us on your favorite social media platform:
Steemit | Discord | Telegram | Facebook | Twitter | Google-plus | Github | Instagram | Linkedin | Medium | Reddit | YouTube | Weibo| VK| Bihu