EOS 42 is Expanding!

EOS42 has come a long way since announcing our candidacy in January. Taking a lead role in the development of the token leasing platform Chintai and starting EOS911 have been a primary focus. We're very grateful and honored for the ongoing trust that the EOS community has placed in us to protect the network and enhance the ecosystem.
The support we've received has inspired us to build a roadmap that will maximize benefits for EOS token holders and encourage mass adoption. Our vision necessitates expanding our team. Today we are excited to announce the addition of four exceptionally talented individuals who can help us accomplish our goals.
Our new team members are knowledgeable EOS enthusiasts from across the global community. Their skill-set includes software engineering, smart contract programming, community management, public relations and marketing strategy. Their expertise will help enable EOS42 to deliver future innovative community projects, secure the EOS network, advocate for equitable governance solutions and engage in global outreach to spread the word about the revolutionary power of EOS.
Lastly, our new team members have amplified the decentralized nature of EOS42. We're very proud to say that EOS42's staff are spread among six countries and five time zones. Our geographical diversity makes us a truly decentralized team, capable of addressing the needs of token holders across the cultural spectrum.
New Team Members: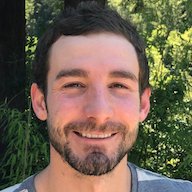 )
Ryan Bethem
Ryan has a background as a Psychologist in San Francisco, specializing in psychoanalytic treatment of complex trauma. He is particularly passionate about grassroots campaigns committed to social justice and financial equality. Using a background in the psychology of group dynamics, politics and philosophy allows him to offer a unique perspective on the development of the EOS ecosystem. Since discovering the potential for blockchain technology to empower the global majority, he has been fully committed to helping campaign for the most equitable approaches in the industry. Ryan is also an avid surfer with an appetite for adventure. Telegram: RyanBethem
Kai Jing
Kai has a background of Chemical Engineering and Software Engineering. He worked as a software developer and product manager in Guangzhou, specializing in the ecommerce industry. After discovering EOS in July 2017, Kai decided to devote his time to helping people learn about EOS. He has written and translated several articles that cover EOS, including the Chinese version of EOS.io Technical Whitepaper v2.0. Additionaly, Kai is a KOLs on BIHU ( Steemit-like site based in China) where he currently has a following of 10,000 users.
Telegram: shuke0327
Wechat: shuke0327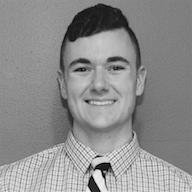 Andrew Coutts
Andrew is a full-stack developer with experience building tools for the EOS community such as buyeosram.io, the EOS Resource Planner, and most recently the frontend for the Chintai resource leasing platform. He previously spent 4 years in the Application Performance Management (APM) industry as an application monitoring subject matter expert helping identify and fix performance bottlenecks in complex large-scale enterprise environments at companies like GEICO, Fannie Mae and Marriott International. Andrew is passionate about emerging blockchain and open source technologies. He hopes to make a positive impact in the EOS community as a member of the EOS42 team by helping to build the next generation of EOS platforms and services.
Telegram: xFF0C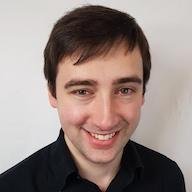 Phillip Hamnett
Phillip started his career as a high energy physicist working at the Deutsches Elektronen-Synchrotron and Large Hadron Collider, specializing in the analysis of big data generated by these experiments. Specifically, he was searching for new fundamental particles. Unfortunately, the particles were very shy. No matter how hard he tried they wouldn't come out from hiding. After he finished his Ph.D, he decided to do what all physicists do when they leave the nest - write software for airplanes. He spent 18 months leading projects at Airbus, which used embedded C. Philip most recently developed the smart contract for the Chintai token leasing platform and is very excited for future projects as a team member of EOS42.
Telegram: PhillipHamnett
EOS42 is fully independent and 100% self-funded. We are a top 21 Block Producer committed to unwavering financial transparency, securing the network and encouraging mass-adoption.
WEBSITE
MEDIUM
TWITTER
TELEGRAM
EOS42 PROJECTS:
Chinese translation:
EOS42 团队扩展公告
自从我们在1月份宣布参选以来,EOS42走过了一条漫长的道路。我们很荣幸能够得到EOS社区的持续信任,得以护卫EOS网络,呵护它的成长,为此,我们感到非常感激和荣幸。
我们所获得的支持激励我们制定一份路线图,以期能够最大限度地提高EOS代币持有者的利益,并促进EOS的大规模普及。团队扩展,是其中的一部分。今天,我们很高兴地宣布对我们团队成员的扩展,新加入了四位优秀的人才,帮助我们实现目标。
新的团队成员都是来自社区,且均为拥有着渊博知识的EOS爱好者。他们都拥有着各自擅长的技能,包括软件工程,智能合约编程,社区管理,公共关系以及营销策略。他们的专业知识将帮助EOS42在未来为社区提供具有创意的社区项目,保护EOS网络,倡导公平的治理解决方案,并在全球各地宣传EOS的革命性创新力量。
新团队成员:
Ryan
Ryan来自旧金山,并拥有着心理学家的背景,他专门从事于针对于复杂创伤的精神分析治疗。他特别热衷并致力于人权和金融平等的基层运动。利用着他群体动力学,政治和哲学的背景,他能够对EOS的生态系统之发展提供独特的视角。 Ryan很喜欢海龟,并且是一个业余冲浪爱好者。
荆凯
荆凯有着化学工程及软件工程的知识背景, 他在电子商务领域有较多的积累,曾在广州一家公司担任软件工程师和产品经理。自从2017年7月份了解到EOS以来,出于对EOS的认知和热爱,他投入了越来越多的时间帮助更多的人了解EOS的方方面面。 荆凯是区块链中文字幕组的成员,翻译和写作了多篇文章,向中文读者介绍EOS和其他的区块链项目,他也是EOS技术白皮书第二版的译者。在币乎,他有超过一万名关注者。
Telegram: shuke0327
Wechat: shuke0327
Andrew Coutts
Andrew 是一名全栈开发者,具备丰富的EOS开发经验,曾经为EOS社区开发了诸多工具,例如 buyeosram.io, EOS 资源规划器(EOS Resource Planner), 目前在EOS资源租赁平台--Chintai 负责前端工作。他在应用程序性能管理 (APM) 领域有着4年多的工作经验,作为应用程序监控方面的专家,他负责在复杂的大规模企业环境中识别和修复性能瓶颈,,例如, GEICO, Fannie Mae, 以及 Marriott International. Andrew 对新兴的区块链和开源技术有很高的热情, 成为EOS42的成员之后,他希望能够对EOS社区做出积极贡献,帮助创建下一代的EOS平台和服务。
Telegram: xFF0C
Phillip Hamnett
Phillip的职业生涯开端,是作为一个高能物理学家在德国从事电子同步加速器和大型强子对撞机方面的工作,专门分析由实验产生的大量数据。
他寻找新的基本粒子,但它们非常害羞,无论如何努力,都无法让它们从躲藏的地方出来。
获得了博士学位之后,他决定做所有物理学家离开巢穴时做的事情,他开始为飞机编写软件。他在嵌入式C中完成了这项工作,花了一年半的时间领导空客(Airbus)的项目。
Phillip现在是EOS42团队的一员,并且已经为Chintai平台开发了智能合约,对于团队未来在店内的项目非常兴奋!
한국어 번역:
EOS42 팀 확장에 대해 알려드립니다!
EOS42이 지난 1월 BP 입후보를 발표한 이래로 벌써 8개월이 지났습니다. EOS 네트워크의 보호와 성장을 위해 활동해온 저희에게 지속적인 신뢰를 보내주신 커뮤니티 여러분께 감사를 표합니다.
저희는 저희의 목표인 EOS 토큰 홀더 들의 이익을 극대화 하고 EOS를 대중화시키기 위해 EOS42 팀의 확장을 발표하고자 합니다. 이를 위해 저희와 함께 할 4명의 유능한 인재를 소개합니다.
EOS42의 새로운 팀원들은 소프트웨어 엔지니어링, 스마트 계약 프로그래밍, 커뮤니티 관리, 홍보 및 마케팅 전략을 포함한 분야의 전문가들로서, 다양한 커뮤니티에서 온 EOS 의 열렬한 지지자 들입니다. 그들의 전문 지식은 EOS42가 미래의 혁신적인 지역 사회 프로젝트들을 서포트하고, EOS 네트워크를 보호하고, 공정한 거버넌스 솔루션을 지지하며, EOS의 혁명적인 힘에 대해 전 세계적으로 홍보 할 수 있도록 도울 것입니다.
또한 팀원이 추가됨으로써, EOS42의 탈중앙화된 특성을 강화 시킵니다. 저희는 EOS42 팀원들이 6개국과 5개의 서로다른 시간대에 분산되어 있다는 사실을 자랑스럽게 생각합니다.
<새 팀원 소개>
Ryan Bethem
Ryan은 복잡한 트라우마의 정신 분석 치료를 전문으로 하는 샌프란시스코의 심리학자로서의 일해온 배경을 가지고 있습니다. 그는 특히 인권과 재정적 평등을 위한 운동에 헌신적입니다. 집단 역학, 정치 및 철학에 대한 배경 지식을 사용하여 EOS 생태계 개발에 대한 독특한 관점을 제시 할 수 있습니다. 라이언은 또한 거북이에 매료되어있으며, 여가 시간에 서핑 하는 것을 좋아합니다. 마지막으로 EOS42의 성별 격차를 좁히기 위해, 요청시에는 여성으로 전환하기로 결정하였습니다.
Telegram: RyanBethem
Kai Jing
Kai는 화학 공학 및 소프트웨어 공학을 전공했습니다. 그는 전자 상거래 산업을 전문으로하는 광저우의 소프트웨어 개발자 및 제품 관리자로 일했습니다. 그는 2017 년 7 월부터 EOS에 대해 알게 되었고, EOS 커뮤니티에 많은 시간을 할애하며 EOS의 다양한 측면을 배우는 사람들을 돕게 되었습니다. 그는 중국커뮤니티 내에서 EOS에 관련한 (EOSIO 기술 백서 v2.0 포함)많은 기사를 번역하고 썼습니다. BIHU (Steemit 같은 웹사이트)의 KOL 중 하나 인 그는 1 만명 이상의 팔로어를 보유하고 있습니다.
Telegram: shuke0327
Wechat: shuke0327
Andrew Coutts
Andrew는 buyeosram.io, EOS Resource Planner, 가장 최근에는 Chintai 이오스 임대 플랫폼의 프론트 엔드와 같은 EOS 커뮤니티를 위한 UX 구축 도구를 갖춘 풀스택 개발자입니다. 이전에는 4 년 동안 APM (Application Performance Management) 업계에서 응용 프로그램 모니터링 관련 전문가로 일하면서 복잡한 대규모 엔터프라이즈 환경에서 성능 병목 현상을 해결해왔습니다. Andrew는 블록체인 및 오픈소스 기술에 열정을 갖고 있으며, EOS42 팀원으로서 차세대 EOS 플랫폼 및 서비스를 구축하는데 도움이 되고 EOS 커뮤니티에 긍정적인 영향을 미치기를 희망합니다.
Telegram: xFF0C
Phillip Hamnett
Phillip은 Deutsches Elektronen-Synchrotron 및 Large Hadron Collider에서 경력을 쌓았고, 에너지 물리학자로서 다양한 실험에서 나온 빅데이터 분석을 수행하였습니다. 그는 새로운 근본적인 입자 (나노입자 신소재) 를 찾고 있었지만, 그것이 매우 수줍음이 많고 노력해도 쉽게 찾기 힘들었습니다.
박사 학위를 마친 후에는, 물리학자가 둥지를 떠날 때 하는 모든 작업을 해보기로 결정하고 항공기 소프트웨어를 작성하기 시작했습니다. 그는 임베디드 C에서 이 작업을 수행했으며 Airbus에서 1 년 반 동안 프로젝트를 주도했습니다.
Phillip은 Chintai 플랫폼을 위한 스마트 컨트랙트를 개발했으며 앞으로 EOS42팀의 일원으로서 함께 할 프로젝트들에 대해 매우 기대하고 있습니다.
Telegram: PhillipHamnett