MyEOSKit - Full Proxy Integration, Quick Account Info & much more
Today EOS Asia is introducing two significant functions with MyEOSKit. We've been working for two months to provide the best service available and improving upon what we built. Today, we feel like we've reached our first goal with MyEOSKit and achieved what we set out to do, a complete website for everything EOS and a replacement for MyEtherWallet in the EOS world.
---
In the previous week, we introduced the most user-friendly account creation tool available in the EOS ecosystem. This tool is now, after a week one of the most used toolkits available on our platform. It allows users to create an account without the need for a secondary EOS account or the need for registering to the website, paying a fee to the developer, and so forth.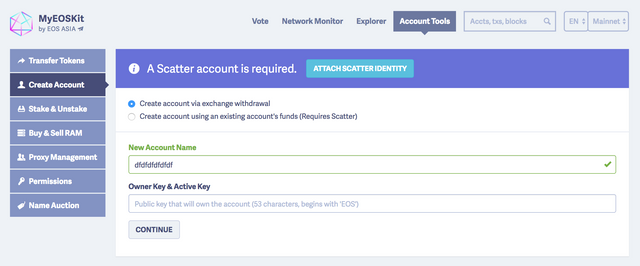 ---
After releasing MEK feedback form to the community, and reviewing all the feedback, we are thrilled to introduce a full proxy integration to MyEOSKit.
This feature is accessible in the Proxy Toolkit of MEK.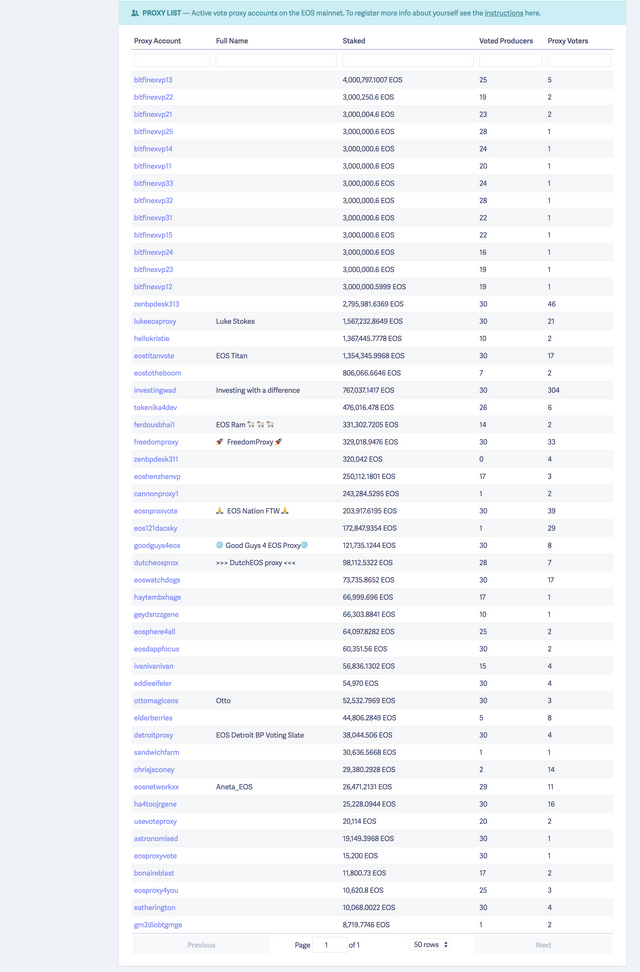 You are now able to explore all the proxies available in the EOS network and inspect their philosophy, their background, the total of EOS staked, and much more.
Below, an example of the view for one of the most popular proxies: lukeeosproxy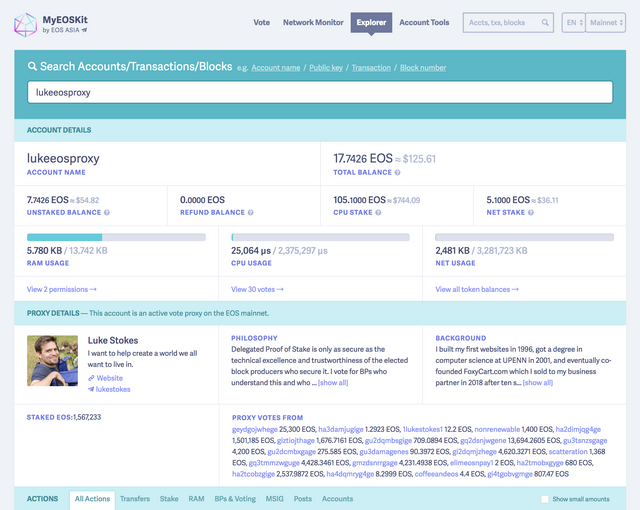 We want to give credits to EOS Mediterranean for their proxies data and to AlohaEOS for their smart contract that allows extra information from proxies. Both of which are great Block Producers that are making incredible contributions to the EOS ecosystem.
---
MyEOSKit Account Info
We also thought that users should be able to have a comprehensive and straightforward view of their account information. For this reason, we improved the integration of MyEOSKit with your account. We now allow you to view the essential information of your account without the need for you to open the Block Explorer and to use extra minutes of your time.

---
We would love to receive extra feedback on features that we already implemented or suggestions on what to do next. We always listen to what the community wants, so please don't hesitate to send feedback here.
Thanks to our community for all the support.
EOS Asia
Follow EOS Asia
Twitter
Telegram
Website
MyEOSKit