EOS Details and Specifications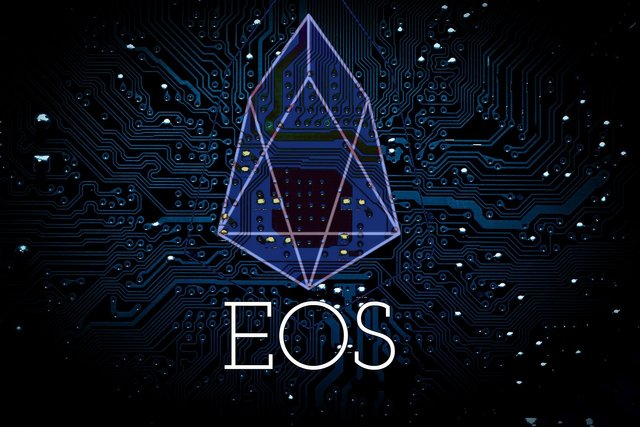 More details were released about EOS today. EOS is my favorite upcoming project. Before learning about EOS, I was excited about Tezos which has an ICO beginning in July. I will cover what I liked about Tezos just so that you can see why I like EOS so much comparatively, and it may also help you appreciate how awesome EOS will be. What I liked about Tezos was really two things:
It combined two existing innovations, smart contracting with improvements over Ethereum's protocol. Then also it used Dash-like budgeting to fund on-going development. It also added on top of these two existing innovations, a third innovation which was deciding to put the protocol of governance on the blockchain rather than having it exist on forums like reddit. In other words, Tezos would put the core functionality of the protocol up to a blockchain software vote on the decentralized network, solving things like a stalemate in a bitcoin blocksize debate.

Large backers are involved in Tezos which would help drive the team to success, meaning it is very certain they would deliver a viable product.
Now this brings me back to EOS and why I prefer it much over Tezos. Tezos takes a baby-step toward a blockchain future. The EOS project Dan has going takes a grand leap toward a future that probably only he could realize.
EOS Features
Includes existing innovations: blockchain, smart contracting, currency
Includes innovations that Dan and others have pioneered in Bitshares and Steem: fully scaled high tps on-chain 10k+, delegated proof of stake, user accounts separated from keys, hierarchical permissions for accounts, password resets, (and more?)
Includes newer innovations such as on-chain governance that Tezos attempts to achieve. For EOS this is the ratified constitution. On EOS, the constitution serves to make a framework for dispute resolution, and exists as an arbitration framework for all users globally.
NEW FEATURE: Parallel Processing offers smart contract and application authors to have their programming logic function apart from the system as a whole. On traditional computers we call this multi-threaded applications.
NEW FEATURE: Decentralized Operating System enables application authors to use a consistent code framework to develop their smart contracts and applications on the EOS network. This means less lines of code, and less room for simple bugs. Also, because of the multi-threaded nature of this operating system, specific applications can be halted and modified without disrupting the global system from operating. This is truly a one of a kind innovation. In the case of the DAO on Ethereum, that application could have just been halted on EOS without hard forking the network. Then the DAO would go through its own internal procedures for dispute resolution, but if those failed, then it would revert to the EOS constitution for dispute resolution.
Other Key Features
max 5% annual inflation, which is used in a budgeting system to fund network operation and growth
tokens have automatic 'emission' which is used to fund applications functioning on EOS; emission can be rented to others, this is unlike other PoS coins which reward you in more coin, on EOS, tokens have emission which can only be sold or used to perpetually fund an application forever and ever. This is handy for developers because they would never have to buy tokens for gas, it eliminates gas completely.
free for app users, unlike Ethereum, users of the platform on EOS will not have to buy gas and send it... this is quite big because it opens the entire network up for anyone to use
responsive, because of the high TPS and also sub 2 second response window, applications using EOS will be responsive to the needs of developers
upgradeable, due to the operating system not requiring a hardfork to update code, EOS enables developers to launch systems which can be upgraded in the future
asynchronous communication, this is what enables parallel processing but it also means applications can query other blockchains and wait for output results since communication is asynchronous
web assembly, this can produce deterministic code, which is something Tezos aims to achieve
There is a lot to EOS! Will certainly be sharing more as I learn about it.
---
Source: https://steemit.com/eos/@eosio/how-is-eos-different-from-everything-else
Source: Dan's EOS Presentation in May