"The Dog Ate My Blacklist!"
Last Friday, ECAF released an Emergency Measure of Protection Order instructing block producers to cease processing transactions from twenty-seven various accounts in order to divert a possible theft in progress. Today, one particular block producer (eos.store) failed to update their blacklist file that was provided to each block producer in order to carry out the order. This careless action cost one of the twenty-seven account holders 3,570 EOS coins; the equivalent of $28,846 USD at the time of this writing. Finding today's news incredible, I decided to investigate. After posting information on a public form, as I discovered it, within minutes I was contacted by a representative from the eos.store block producer. The following is our conversation.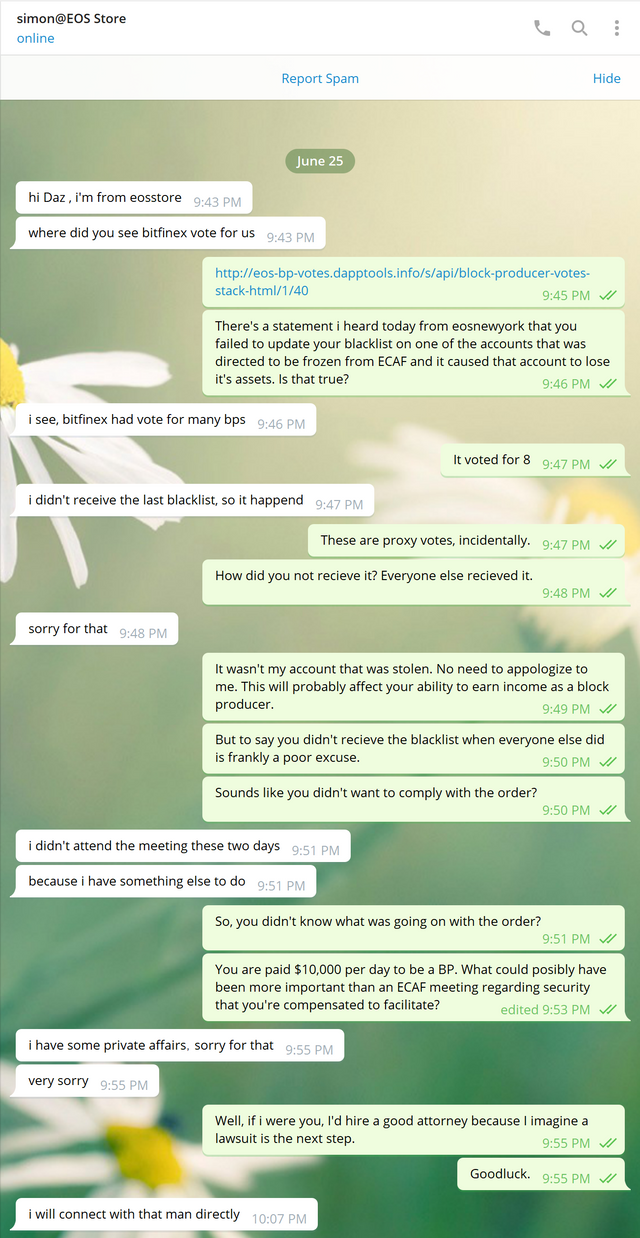 Essentially, The excuse given was "The Dog Ate My Homework". However, If we dig a little deeper we find out that his story simply doesn't gel:
Excuse #1: "I didn't receive the last blacklist."
Excuse #2: "I didn't attend the meeting."
Excuse #3: "I had something else to do."
While talking to him, I quickly received the impression he was a sole proprietor, or at least it seemed that way until I researched his company's website which revealed ten employees working for eos.store, most of them using only their first name.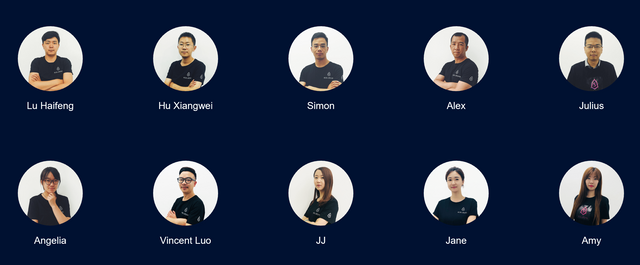 My professional career has been in forensic accounting for the last twenty-seven years (pure coincidence). Five of those years have been spent investigating multiple cases involving Chinese reverse takeover merger fraud. On the surface, this situation has the potentiality of hitting a little too close to home, but I will refrain until I have completed my investigation at a later date. I will say, spending 27 years conducting investigations into securities fraud, I have the same feeling in my stomach today as I did in each of those cases.
Q: If you were unable to attend the meeting, what were the other nine employees listed on your website doing, and what prohibited them from attending?
As the evening rolled on, the blockchain representative joined an online conversation in which his story seemed to slightly change from just a few hours earlier.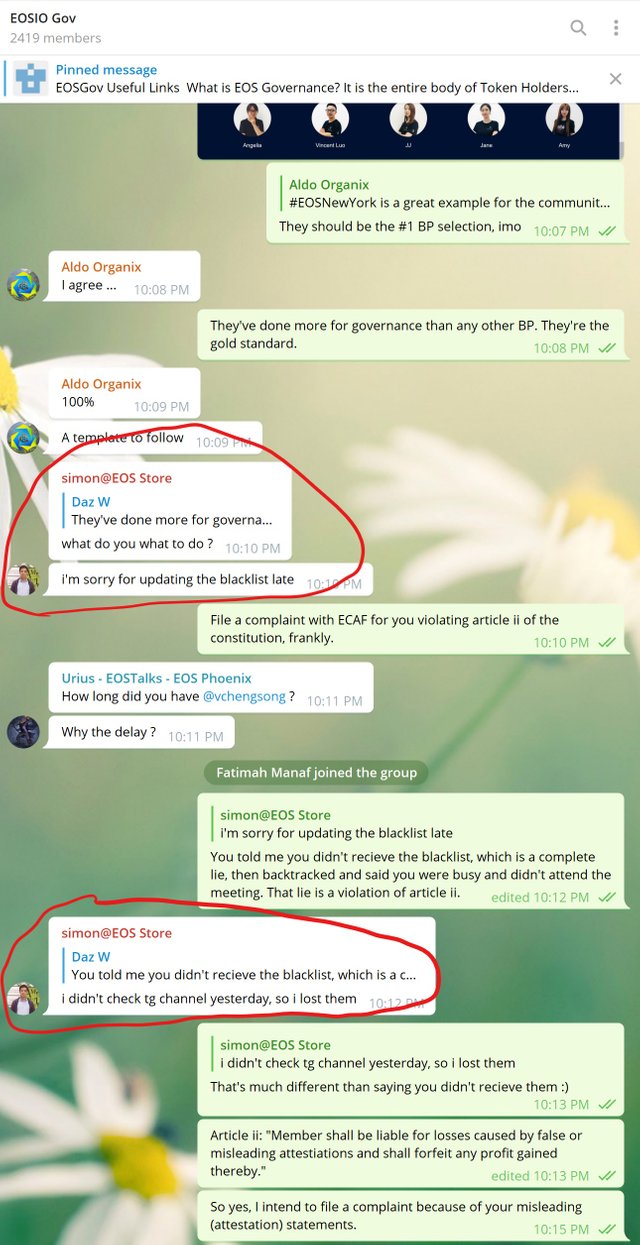 Yes, he actually presented an excuse #4 which was completely different from the prior three excuses. Each excuse being much different than the previous one given. All this begs the question: is eos.store responsible enough to manage the security protocol of potentially billions and billions of dollars?
Article ii of the EOS Constitution states: "Member shall be liable for losses caused by false or misleading attestations and shall forfeit any profit gained thereby."
If ECAF is unable to impose article ii, I hope the EOS community collectively shows these gents, or at least just one gent, the door. Vote wisely.
EOSio Donations: cigarbutts11