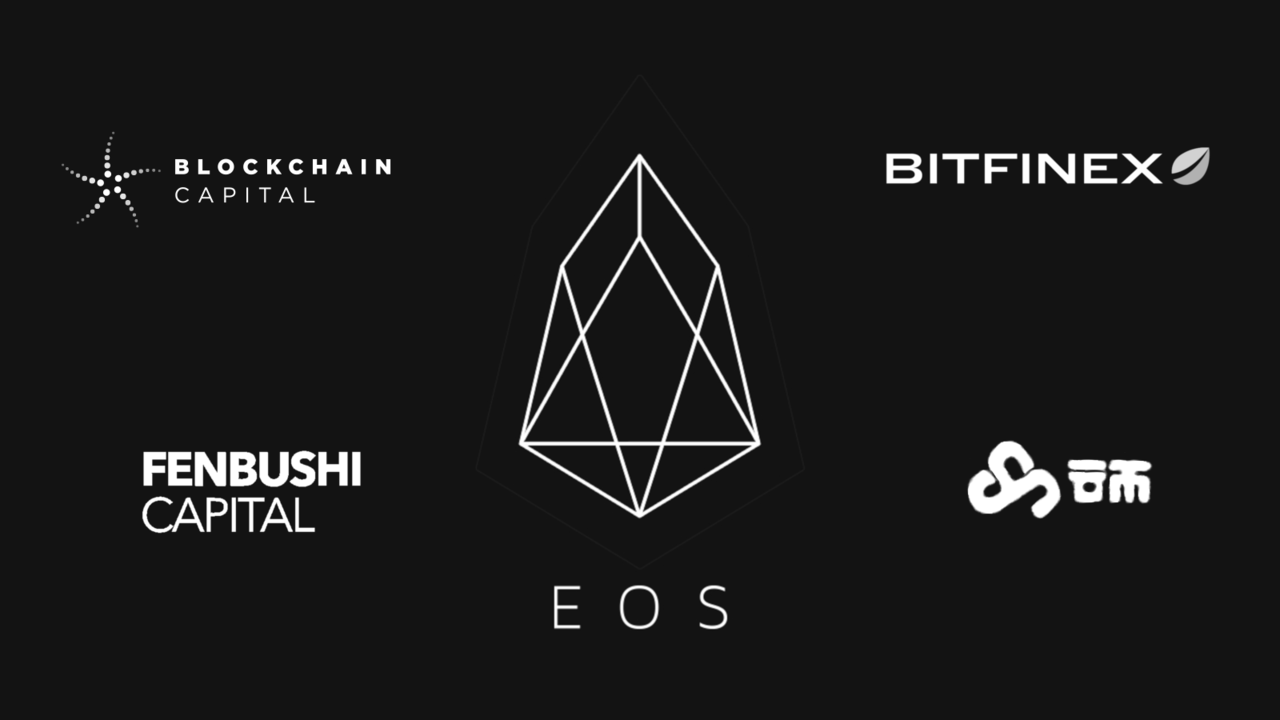 EOS , the new blockchain-based smart contract platform for enterprise applications being developed by the Hong Kong venture capital group, "block.one", has raised north of $200 million in the first week of their year-long distribution of the EOS token, breaking the previous record for the largest grossing token offering.
The unusual token-distribution plan has 1 billion EOS tokens created, of which 20% were auctioned last week over seven days. The remaining tokens will be auctioned in batches every 24 hours over the next year. The company will also retain 10% of the tokens in order to "keep their interests aligned with token holders."
At the end of "round 0" which sold 200 million EOS tokens in a 5 day auction, a total of 651,902.17 ETH was collected. At the current ETH price of $264.32, the value of the EOS round 0 was, $172 Million, breaking Bancor's previous record by $20M. That would give EOS an estimated market cap of $861 Million.
EOS is a "distributed proof of stake" (DPOS) blockchain that uses cooperative mining instead of competitive mining to achieve high throughput without wasting resources. Block.one CTO, Dan Larimer, plans to introduce a new improvement in blockchain technology that will allow parallel processing on the EOS network. Some believe this may solve the scaling and bandwidth problems encountered by Bitcoin and Ethereum.
Larimer's previous DPOS projects, BitShares and Steem, have developed substantial user communities. Together they process more transactions per day than Bitcoin and Ethereum combined.
Unlike many tokens in the cryptocurrency space, EOS is not being promoted as a "currency" but as a usage token for processing bandwidth on the EOS network (which has not been initiated yet). Actually, the EOS whitepaper says the buyer of the token is promised nothing at all. But, Larimer has stated the new EOS network will use the tokens to keep track of proof of stake which controls the bandwidth of the network. Developers of apps that run on EOS will need to either hold tokens or rent them from others in order to access processing power and data storage.
EOS tokens are already trading on the exchange hitbtc.com. Bitfinex, the largest cryptocurrency exchange, announced last week that it will support trading in EOS tokens beginning on July 1st. The EOS token's whitepaper excludes residents of the USA from participating in the token auction. However, it says nothing prohibiting Americans from holding or using the tokens. It is unclear at this point whether Americans will be able to trade EOS tokens on Bitfinex.
You can view the daily EOS auctions here:
http://eosscan.io/