Introducing EOSscan.io - The Real-time EOS Token Sale Tracker
Hi everyone,
We developed http://EOSscan.io, a service that shows the EOS token price by scanning the Ethereum blockchain every minute!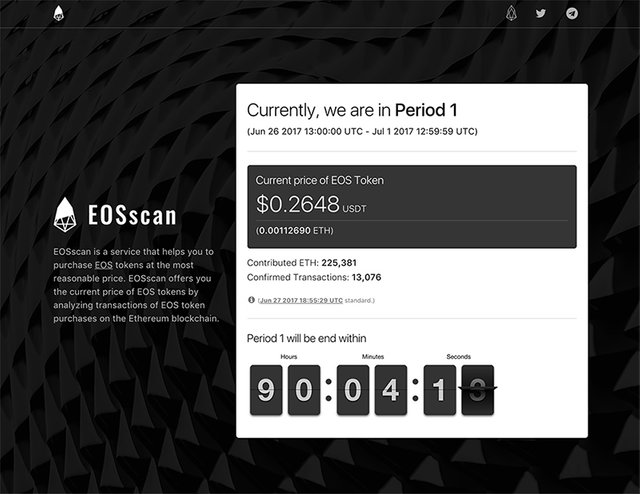 As you already know, the EOS token price changes every day.
EOSscan checks ETH that entered the current contribution period and helps you to purchase EOS tokens at the best price.
If you register your email address, you can receive daily notices two hours prior to market closure that inform you of the price changes. Purchase EOS tokens at the lowest price!
We will keep updating the service with improved functions, so please upvote and follow us!
Thank you!
---
I'm Charles Pyo, Co-founder and CEO at Chain.partners, the blockchain service developer based in Seoul, Korea.
I'm very open-minded to cooperate with you guys all.
If you would like to visit South Korea to promote your blockchain project, please feel free to contact me. I'll guide you and introduce some friends and whales in Korean blockchain scene. (email: pyo at chain.partners)
Thank you all very much!
Charles