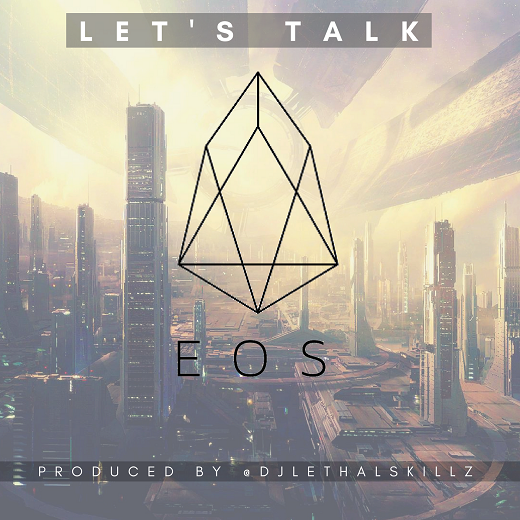 My Entry To The Intro Music Contest For The Show 'Let's Talk EOS'
---
My Steemit buddy @seveaux shared with me this post about a great music contest initiative by the great @officialfuzzy and #eos-project team posted by @nutela that involves my passion and domain of my daily life Music!

I was super happy to see a call out from the Eos porject team asking community musicians to submit an Intro Music for the 'Let's Talk Eos Hangouts Shows'
---
In this music production I wanted to express what EOS means to me musically: Evolution, Future, Power, Speed, Freedom ...
---
The music is tuned with the frequency of mother Earth @ 432Hz
Happy Listening!
---
If you enjoyed my submission I would appreciate your upvote as it is a contest and your support will give me a higher chance to win.
Kudos on the support!
---