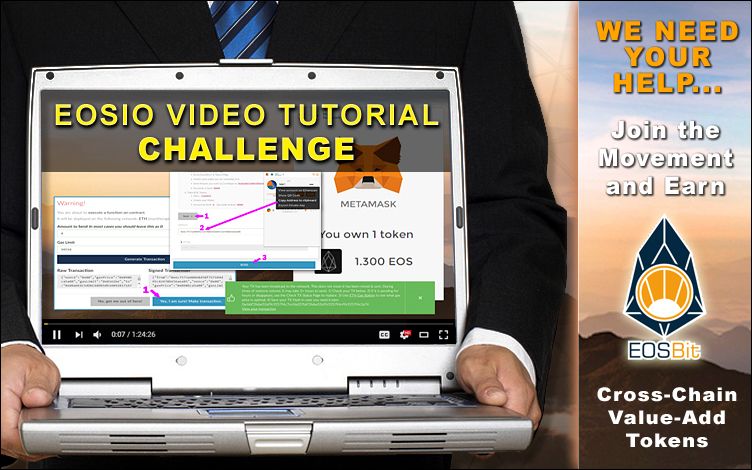 There has been a lot of discussion in recent weeks over the process required to register EOS Tokens that have been purchased on the secondary markets like the Bitshares/OpenLedger DEX.
We have some really incredible team members in the BeyondBitcoin community who are always happy to help and we have talked about this during our EOSTalk Live shows, in the Bitshares Hangout after-parties, and in the Whaleshares Discord. However, we needed to create an easy how-to guide we could refer people needing further assistance to.
Last week @SteemPowerPics (SPP) created two informative step-by-step tutorials that walk people through the processes required to make sure your EOS tokens are properly registered before the June 1st lockup date. The first tutorial demonstrates how to move EOS tokens to a MetaMask wallet and set up the tokens in the wallet. The second tutorial shows how to generate EOS Keys and then register the wallet on the Ethereum Network.
We want to take this One Step Further!
This is where you come in. We're calling on anyone in the community with video editing skills of any level to create a VIDEO tutorial using the posts by SPP as your guide.
---
📜 Here's What You Have TO Do...
Create a VIDEO tutorial demonstrating the steps to create an approved ERC-20 Compatable wallet (MEW/MetaMask), Move EOS tokens to the wallet, Add the tokens to the wallet list, generate EOS Keys, and register that wallet address on the network - START to FINISH.
1) Your Video Tutorial Must Include the Following Steps:
Create a New Wallet in MetaMask or MEW
Transfer EOS (OPEN.EOS) to the Wallet from the Bitshares/OpenLedger DEX.
Add the Token to the Wallet "Tokens Tab" (using EOS Token Contract Address)
Confirm the EOS Tokens are in the Wallet Address
Generate EOS Keys
Register the ETH Wallet Address to the New EOS Keys (send register transaction)
Confirm the ETH Wallet Address and EOS Key has been Mapped and Registered
2) Upload your Video Tutorial to YouTube.
3) Create a post with your Video Tutorial embedded in it and include these tags in the post #eos-help #eos #eosbit
4) Please Upvote and ReSteem this post.
(Afterall, this is a community-building challenge.)
5) Reply below with a link to your your post, and your BTS/OL account name in the comments.


---
🏅 Challenge Rewards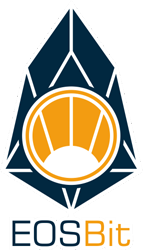 The Best 10 EOS.IO Video Tutorials created that include ALL the required steps outlined above will earn the following rewards:
50 EOSBit - Hold on to these BAD BOYS!
50 BeyondBit (Est $63 Upvote / $225 Post Payout Value)
Our Favorite Video we become the "Go-To" tutorial we refer people to.
This will be 2 WEEK challenge.
Please take your time and make sure you do not miss any steps.
🌟 We welcome videos created in other languages besides English.
---
👍 Helpful Links
Tutorial Part 1 by SPP
Tutorial Part 2 by SPP
MetaMask Chrome Extension
https://etherscan.io (ETH Wallet Lookup)
https://nadejde.github.io/eos-token-sale/ (Generate EOS Keys)
https://www.myetherwallet.com/#contracts (Access to the EOS Contribution Contract)
---
What are EOSBit?
EOSBit, like Beyondbit, started as a conversations in the BeyondBitcoin hangout series shortly after Steem was launched historically in those very hangouts. It began as "community tokens" or "tag coins". These cross-chain tokens give their holders the power to Summon a Whalevote to posts without having to pay for attention. And they are only given to people who Participate in Challenges, Win Contests and do other things of value for the community!
BeyondBit and EOSBit tokens are on BitShares! So make sure you have a BitShares/OpenLedger account to receive and send them for upvotes on your Steem posts!
HOLD on to your EOSBit!
These powerful cross-chain tokens will be very valuable in the future once EOS.IO has launched and associated DApps are brought online. We encourage you to participate in as many challenges as you are capable of and save up your EOSBit!
---

Join the BeyondBitcoin Communities
Please join in the discussions with us by becoming a member in ANY or ALL of the BeyondBitcoin and Bitshares communities. We have a wealth of knowledge and information waiting for you.
EOSTalk Discord
EOS.IO related community and topic discussions.
https://discord.gg/WaN27D2
Whaleshares Discord
Steemit community discussions, contests and events.
https://discord.gg/E9Rm9yT
Bitshares Discord
Bishares development community and discussions.
https://discord.gg/z2MSfWg
---
WE LOOK FORWARD TO SEEING
EVERYONE'S CREATIVE VIDEOS!