"EOT" Redefining The Gaming Industry With The Blockchain Technology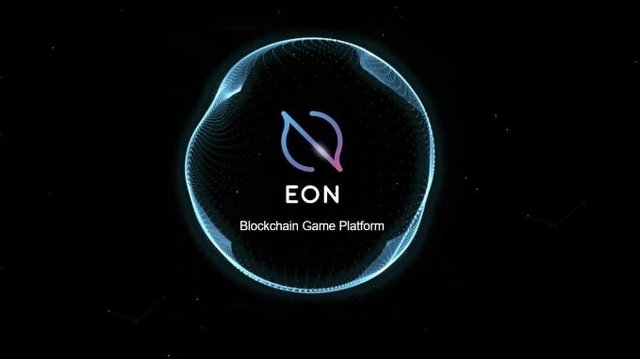 Introduction
There is a famous saying that "all works and no play makes jack a dull boy". This assertion always brings to our consciousness the fact that boredom is an undeniable phenomenon constantly encountered by humans and which also has its own proper remedy which must be administered to it in the proper proportion from time to time. Thus gaming, according to psychologists is quintessential for the human being to maintain a balance psychological well being and kill boredom and depression. Thus, over the years humanity have used gaming as a way to kill boredom and as well as a way to balance their emotional/psychological well being. The act of gaming however, have changed a lot over the years right from the ancient to the medieval down to the modern period. Gaming has however, through the years metamorphosed from the totally analogue to the highly digital.
Today the gaming industry is a multi-billion dollar industry which generates a lot of money for those into it especially since the year 2010, but just as every other industry or sector in the world, as it continues to grow so does the challenges that tries to pull it backwards. A major challenge of the gaming industry today is the centralized nature of game distribution. This issue arises as a result of the fact that game distribution management is solely controlled by few platforms who in turn charge emerging game inventors and developers who cannot create the necessary publicity for their inventions themselves a huge sum of money. This excessive charges from game distribution platforms usually discourage a lot of upcoming inventors and many in the end have no option than to abandone their amazing projects. The aforementioned challenges and many others therefore, creates the necessity which as they say "is the mother of inventions" to build a suitable system that will provide a conducive atmosphere where both gamers, developers as well as the distributors themselves can easily interact.
The EOT protocol has three major components which are: The incentive module, game discovery channel and developer system. Now let's take a look at these components of the Eot protocol below.
An Insight Into The EOT Network And The Incentive Module
The Entertainment Open Network Protocol formally known with the ticker "Eon" and rebranded to "EOT" is a decentralized platform which merges the blockchain technology into the gaming distribution system. Thus, eliminating the over centralization of previous gaming systems and as well eradicating several other shortcomings of these systems in other to build a hybrid gaming distribution system. It is worthy of note that Eon doesn't only reduce the cost of game production and distribution but as well rewards developers for the games they develop while reducing the cost of advertisement. With the Eot platform game developers can get gamers to test their game and as well create awareness for their games. The platform is as well designed in a way that gamers can effortlessly spot the games they want to play and as well earn for supporting various games that they like. Users also get rewarded for generating traffic to the platform. Rewards are paid in Eot token and each user will have his/her details stored with smart contract including his/her earned rewards and other activities to ensure everything is properly managed.
The game Discovery Channel
A major challenge for game developers is usually to find gamers to test the games they developed, the Eot platform will therefore, help developers to advertise their product to a very large audience who are willing to play and test their games for them. The gamers can as well in turn submit their choice of games to the platform for the other gamers and developers to view and rate. There is also an option in the platform where developers as well as gamers can upvote or downvote other people's games thereby leading to more innovation and increase in standard and quality of games.
The Game Developer Section
This section is mainly designed for developers to access their software, make necessary implementations to it, communicate with their users and as well interact with the Eot platform. This is the section of the platform where developers can as well submit their games. They also use this portal to update their games and software. Developers can also use this section to scrutinize their users referal rewards.
Eot Token
The Eot token is the token to power the economic model of the Eot platform. It is a utility token which will be used as Eot platform's main currency. It is a token that wil grow exponientially in value as the platform continues to attract more user. Paymets for services as well as referal rewards will be paid in this token.
For More Information Visit:
website: http://eontoken.io/
white paper: https://docsend.com/view/yuhe5nc
telegram: https://t.me/eontoken
twitter: https://twitter.com/EonToken
reddit:https://www.reddit.com/r/
My Bitcointalk Profile Link: https://bitcointalk.org/index.php?action=profile;u=1102373;sa=summary