Lato w pełni, czyli mnóstwo świeżych warzywek w moim ogrodzie... ekologcznych, biologicznych, kolorowych i pachnących słońcem.
I tak mnie naszło na vege-burgery "na winie".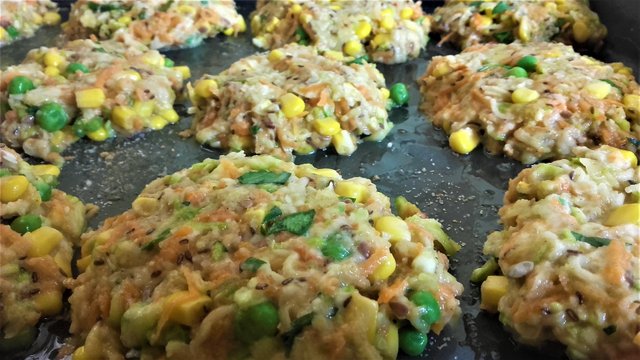 Nie macie wina? Ja też nie miałam!
Dokładnie mówiąc to są burgery przygotowane zgodnie z zasadą "co się nawinie" :D
Co mi się nawinęło?
Kabaczki, marchew, ziemniaki, groszek zielony, fasolka zielona, kukurydza (na razie z puszki), cebula, czosnek, papryka zielona, natka pietruszki i seler naciowy.
Jeszcze jajka od moich kurek i troszkę mąki ziemniaczanej (oczywiście polskiego pochodzenia).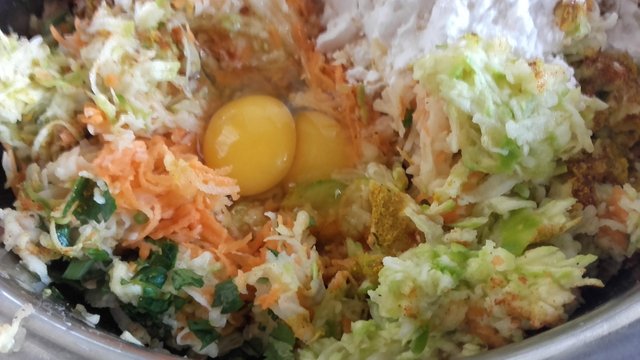 Potem mi się nawinęło to co znalazłam w szafce kuchennej: ziarna słonecznika, czarnuszka, siemię lniane, płatki owsiane...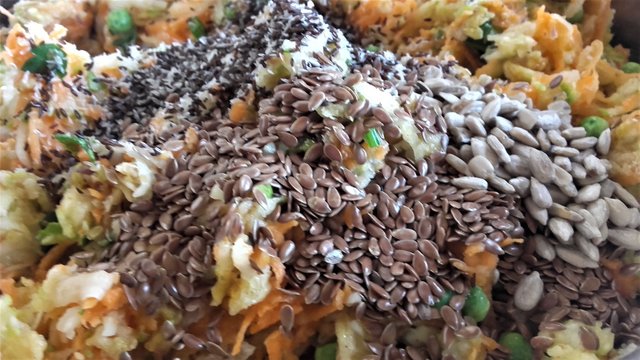 Przyprawiłam solą, świeżo mielonym pieprzem, papryką słodką, niezastąpionym curry, chilli i suszoną kolendrą.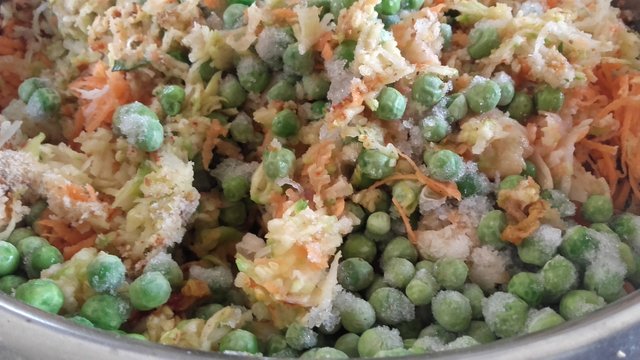 groszek był z ogródka ale już zamrożony
Wszystko co mi się nawinęło rozdrobniłam, zmiętoliłam, wymieszałam. Kształtowałam burgery w dłoniach zwilżonych zimna wodą i układałam je na blasze do pieczenia posmarowanej oliwą.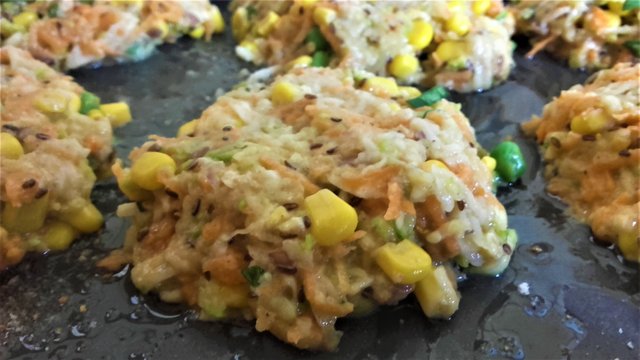 Potem to co się nawinęło i wymieszało - się upiekło.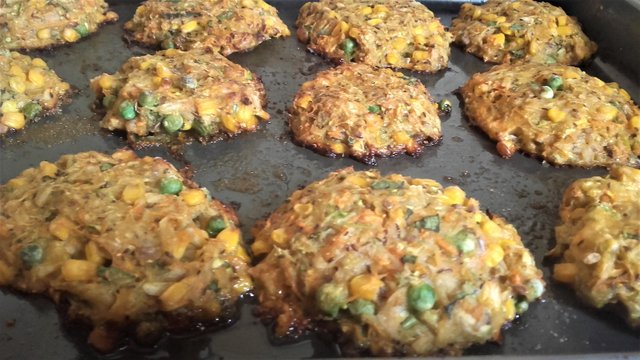 Moje vege-burgery były na prawdę bardzo dobre. Wyszło mi ich całkiem sporo więc jadłam je przez kilka dni z różnymi sałatkami i jogurtem naturalnym. Kilkanaście upieczonych zamroziłam i też były dobre.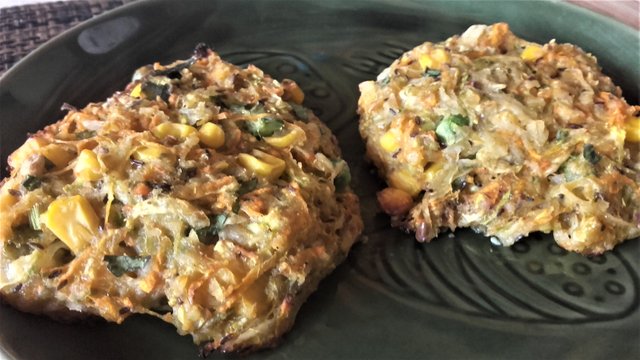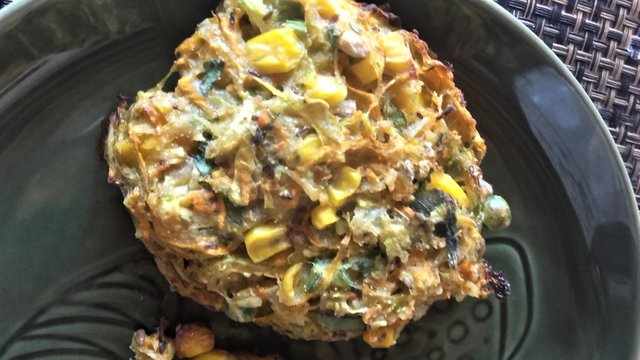 Następnym razem dodam zdecydowanie więcej chilli a najlepiej ostrą papryczkę z ogródka ;) Buraczki też pewnie dodam.
Smacznego!
Zdjęcia własne by @grecki-bazar-ewy.
---
Originally posted on Grecki Bazar Ewy. Steem blog powered by DBLOG.