Signatures to support the proclamation of the constitution of the rights of Mother Earth
I belong to a World Embassy of activists for Peace (EMAP). It is a non-profit organization, in which different programs are being developed.
Today I come to tell you about the International Program Children of Mother Earth. This is an environmental program carried out by Dr. Willian Soto Santiago and which is being carried out through this embassy, ​​which seeks to promote actions that ensure the life of human beings and other living beings, all in harmony of Mother Earth.
And of the Proclamation of constitution of the Rights of Mother Earth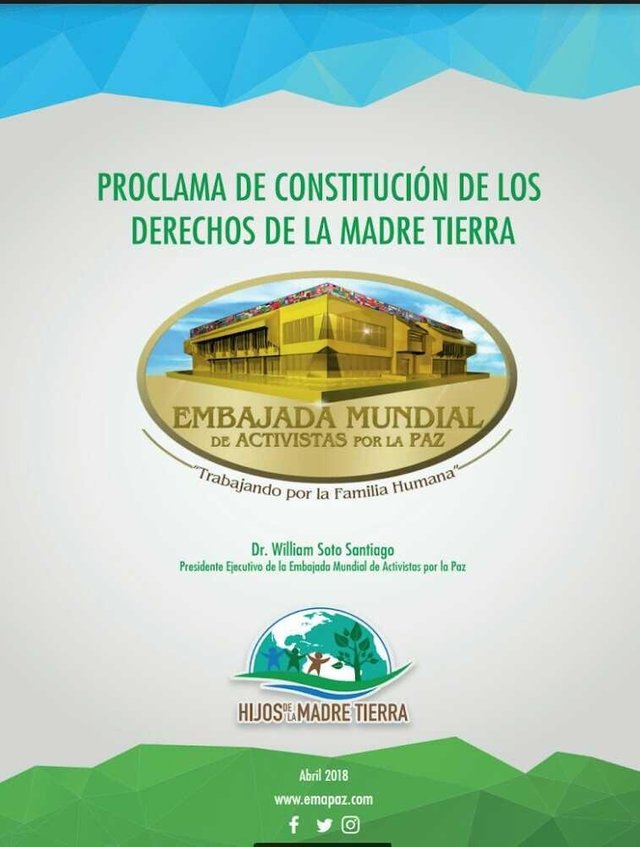 The purpose of the project is to recognize it Recognition of Mother Earth as a living being and her rights
The commitment we have as an embassy is to work for the first time on the peace of the entire human family and our Mother Earth and on establishing links with Harmony and love with her.
At the moment we are collecting signatures at the World Level to Support the Proclamation of the Constitution of the Rights of Mother Earth
For this reason, invite a man to support us in a request we will make to the ONU for the Earth to be recognized as a living being.
---
---
Here you can read the introduction of the Document
---
---
For the signature is done through the page and it is very simple, no more than 3 minutes. If you want to contribute and support us with your signature
[Click here](http://embajadamundialdeactivistasporlapaz.com/es/firma-para-apoyar-la-proclama-de-la-constitucion-de-los-derechos-de-la- Mother Earth)
This is how you will appear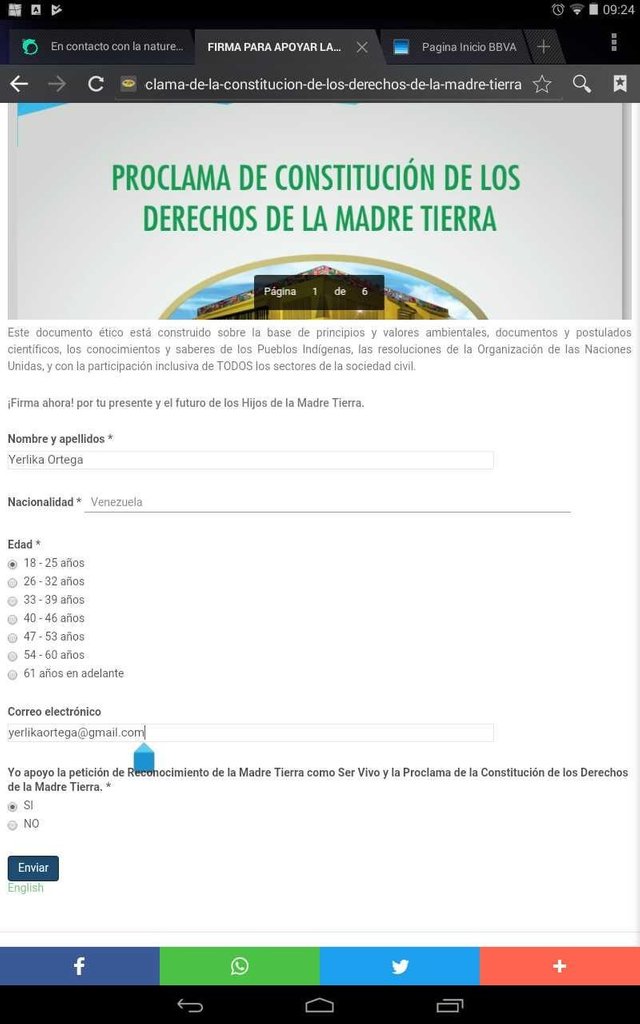 You give Send and ready. Contribute to our project, which is for the common good and benefit for all.
---
---
These are the Signatures Reached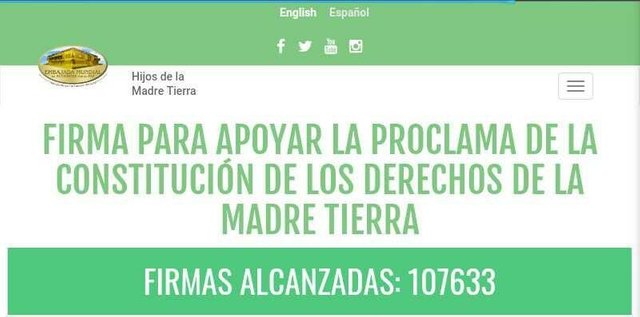 Source
---
---
Thank you for reading me and I'm waiting for your signature❤
---
---