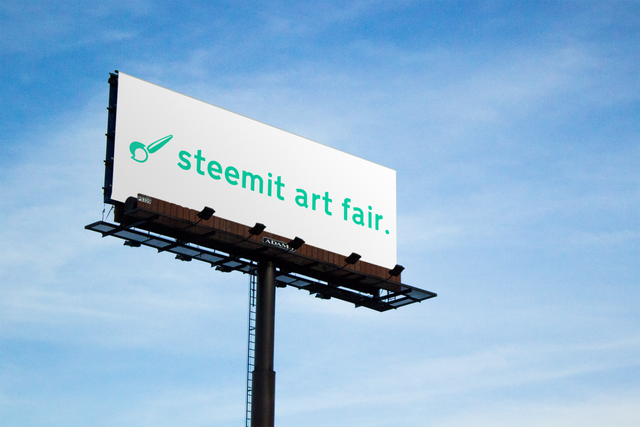 I guess by now everyone has heard it already: We have a decentralized crowdfunding platform here on the steemit blockchain! Fundition.io announced their launch 5 days ago in a heartwarming, inspirational post, which I highly recommend you to read. Because if you're like me, then this gets you really excited.
We invite you to create a Fundition campaign that will support your vision for a better future, whether an invention, a symphony, or a nonprofit organization. Now is the time. This is your chance. Start innovating on this decentralized platform; there are no fees, and all transactions are peer-to-peer. There is literally nothing standing in your way.[…] we have a vision of a fairer world, where power is not only in the hands of a centralized few. We hope to instead support projects that foster real and lasting change.
The reason why this concerns me in particular is because I have an idea in my head for quite a long time. It actually came to me already a while ago - Last year, I was starting out here on Steemit, and those few who know me know that I am particularly involved in the art scene here. I had just finished my work for an international art gallery in Shanghai, where I organized the gallery's presence at the ART021 & Shanghai Art Fair. 

Then Steemfest 2 came around in November. Now I didn't have the time and chance to actually be there, but luckily to our platform and the people here, I could follow along as closely as actually being there. Steem Fest really demonstrated me that this whole thing here has an impact on the real world, with real people, real communities and real emotions. It really showed that this here is much more than a bunch of people connected on the internet for the sake of making money. These impressions in the back of my head, it stroke me: How awesome would it be to have an art fair for all these crazy and talented artists here on steemit??? How cool would it be to meet all these creatives in person and be able to connect with and inspire each other?

Ever since that day, the idea kept rumbling into my head. And my dream was to unite all the interesting people here so that they can express themselves – and believe me, there are a lot.
The arts community is actually one of the most active on this platform. In fact, the "art" tag ranks #7 in total - the "photography" tag is currently #2, even above "steemit" & "introduceyourself"! I have seen so much spectacular artworks and have met so many inspiring artists & people here. It really is one of the factors that make me value this platform so much.
I believe that this art needs to be cherished. It needs to be valued, felt and experienced by real people and in a physical world. Therefore, we (at least occasionally) need to have a place where we can go to, like a venue, where all of this platform's creativity is bundled. An art fair is the perfect opportunity for that.
The reason I was hesitating to come out with this so long is that I believed that I did not have enough 'reach' to actually bring this into reality. Fundition.io has been really a game changer for me. Because although I might not have the reach to make this happen, other artists and people here on steemit have it. And I believe that raw enthusiasm is contagious. And that if we work all together, we can make it happen.
I kindly ask, yeah almost beg you to give it a go. You will not be disappointed. Please give it two minutes of your valuable time – I truly appreciate it.
What can you do?
Support the project by giving hearts on the fundition project. Upvote and resteem this post. Comment on posts of your favorite artists and creatives and let them know that this here exists. Bring them on board. Spread the word.
You are an artist that wants to participate or have experience in organizing such an event? Contact me via the comment section, on steemit.chat or via email at [email protected] .  You can also suggest an artist to us and we'll do the contacting for you!
You should / can also follow the new @steemitartfair profile. If you're really enthusiastic about it (as we are!), you can also send a donation to the @steemitartfair account. (Delegatiing is also an option!)
I even already bought the domain www.steemitartfair.com and set up a temporary welcoming screen and an opt-in to stay updated. Currently all you can do there is sign in for our newsletter to receive updates, but there will be much more going on in the future.
I am also specifically seeking the advice of people from the @steemfest or @fundition team:
@roelandp, @firepower, @Lrock, @hightouch, @enisshkurti, @goyard, @addicttolife, @theshinstory, @burakakdogan, @overmybrain, @candia, @planetenamek, @drkent, @free999enigma
If you're one of these people or have a connection to them, please don't hesitate to contact me via the channels above.
 What's to come?
Here's the plan. We are currently looking into how we can make this all happen. This is Funding Round #1 where we will determine the overall demand and if it is viable enough to keep going and investing all of our precious time into making Steemit Art Fair a reality. It also provides us with the necessary means, so that we can work with something when we e.g. have to advance a reservation fee for a venue etc.

All future updates will be posted on @steemitartfair. All liquid rewards from this project will be forwarded to this account. From then on, every major update will include another funding round to help and support this project.
The first round, as already mentioned, will help us figure out how to organize this. I am seeking the contact with the @steemfest team so that I can get a rough idea on what's ahead of us, and what steps we do next, one after another.
And, that's really all that is to it. Currently at least. Thanks for reading until here – let's make something awesome together!
Throughout history, creators, inventors, and other geniuses have failed to change the world. Why? – Because their ideas stayed only ideas. We aim to change that paradigm. This is why we created Fundition. We believe in empowering and supporting artists, creatives, innovators, developers, and entrepreneurs. Directly. In a decentralized way.
,
Support this project on Fundition.io