Presenting: @planetslothicorn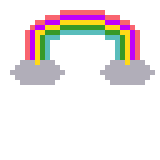 Today I am presenting you with a very small piece of art because I have been working so hard at @planetslothicorn!!
As I mentioned last week, I'm going to be forking the Slothicorn project and going my own way. I'm ready to get started so I have created @planetslothicorn!
If you'd like to join me, follow @planetslothicorn. Our first goal will be restoring the 50,000 steem that helped run the daily art curation. I have lots of ideas on how we're going to make it happen and I can't wait to share it with you!
From now on, all my slothicorn related posts will happen over at @planetslothicorn so see you over there!
The first transmission on @planetslothicorn is LIVE NOW so check it out. ❤