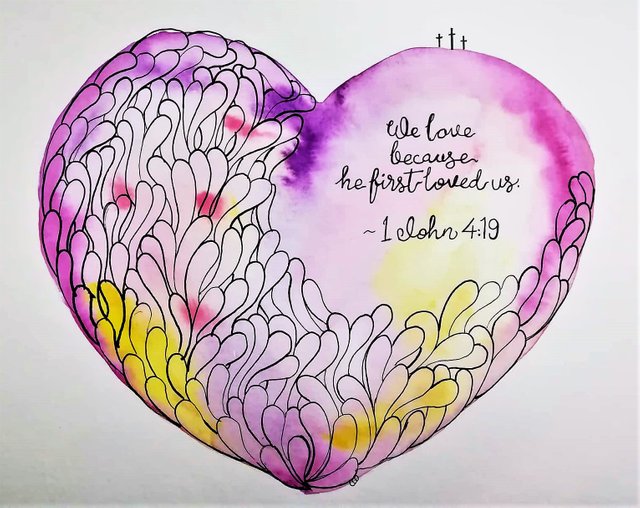 "We love because he first loved us." ~ 1 John 4:19
That verse obviously inspired this simple watercolor art. The message of the Bible is always about LOVE, right from the book of Genesis to the final chapter in Revelation.
I have been a born-again Christian for 12 years now and the Bible still amazes me even though I do admit my zeal as a Christian is not as strong as it used to be. I often caught myself treating the message of the cross casually. It always leaves a lingering sense of shame and unworthiness.
When that happens it always good to take a step back and reflect on the basics once again, of why Jesus came. Love.
His sacrifices inspired so many countless, nameless individuals who died proclaiming his message to the world. The persecuted first century Christians who were killed as entertainment in the Roman arenas. Some were crucified. Some were flogged to death. And most refused to recant their faith.
Living in the 21st century, I had it easy. I could say that no one would hunt me down because of my faith. I can practice my faith freely. But "easy life" makes His message easily get watered down and becomes less urgent or important. God becomes an extension of life and not all-encompassing. Sunday sermons becoming merely Sunday sermons. Bible reading becoming merely Bible reading. No fire, no zeal. Drowned out.
But it doesn't have to stay that way. God still wants His message to be heard today as he wanted it 2000 years ago. When a heart is hardened and unbelieving, take a time to be alone with God to ask the hard questions - why am I a believer? Who is Jesus? Why did he die? Where do I stand before God?
Sincere reflections with the sole intention to seek the truth will be rewarded. That still small voice will speak to our hearts. Be still and listen.
The progress photos: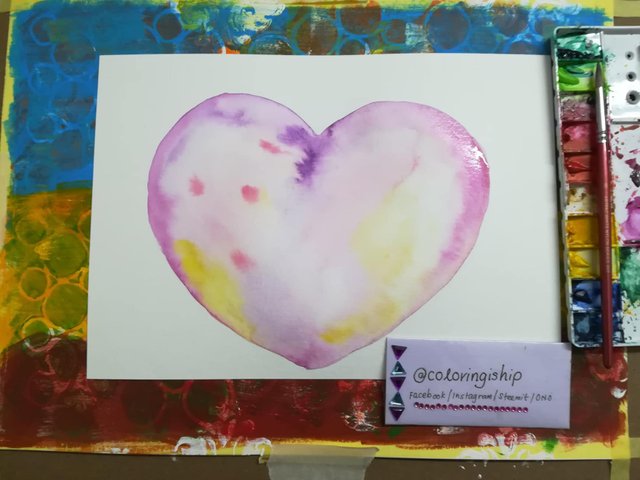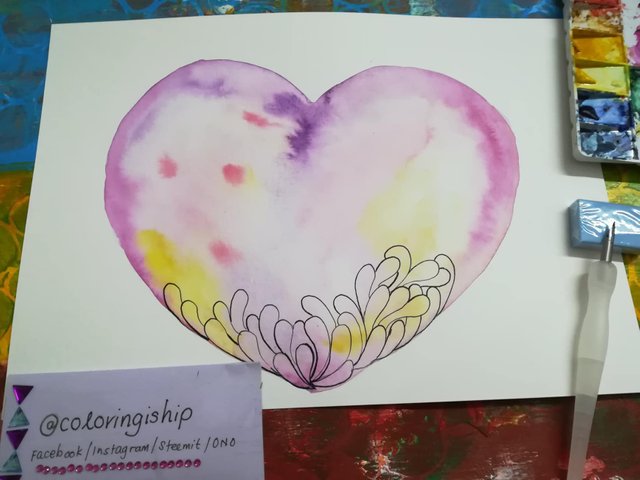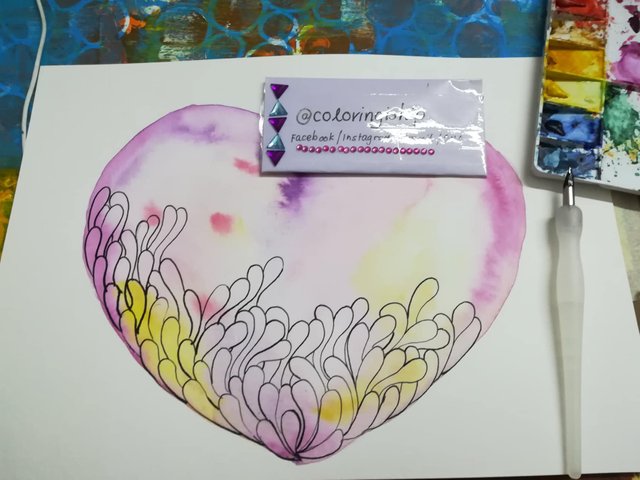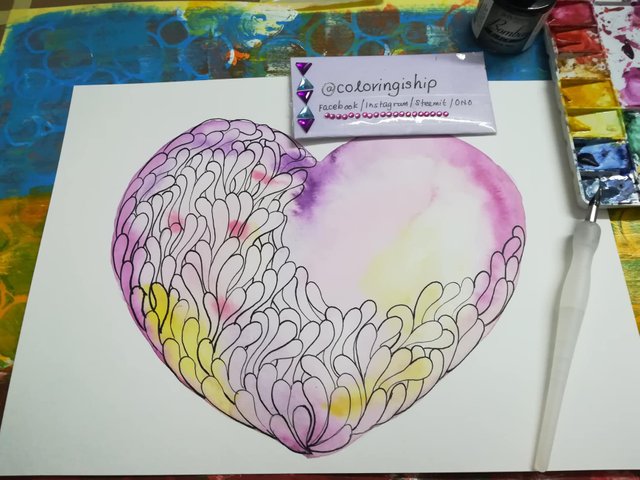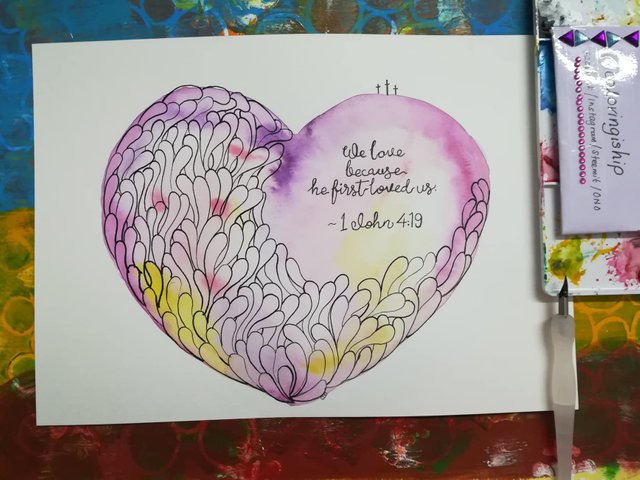 Thank you for checking out my post!
My previous posts:
I am selling some of my paintings over on Artfinder. Shipping is FREE worldwide. You can check them out here: ARTFINDER.
My gifts & merchandise available at REDBUBBLE (international), & CreativeUnited (Malaysia).
Thank you!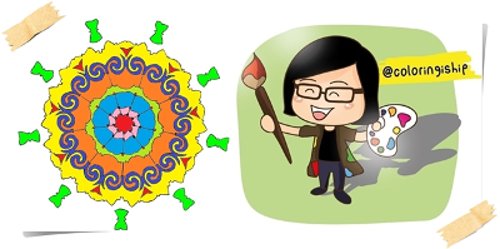 My avatar was illustrated by @pinstory