I began to draw food, and now I have wafers)) This is a dessert with berries. In general, I really like berries, they are sweet, tasty and very beautiful. But these wafers - I eat rarely. I do not know how to cook them)) And I do not go to a cafe often.
I got a lot of intermediate photos, so I'll show you only a few of them. All the rest - you can look in the gif, which will be after text.
I paint with markers in my sketchbook. I start drawing with the liner.


Then I take a few shades of brown and draw wafers.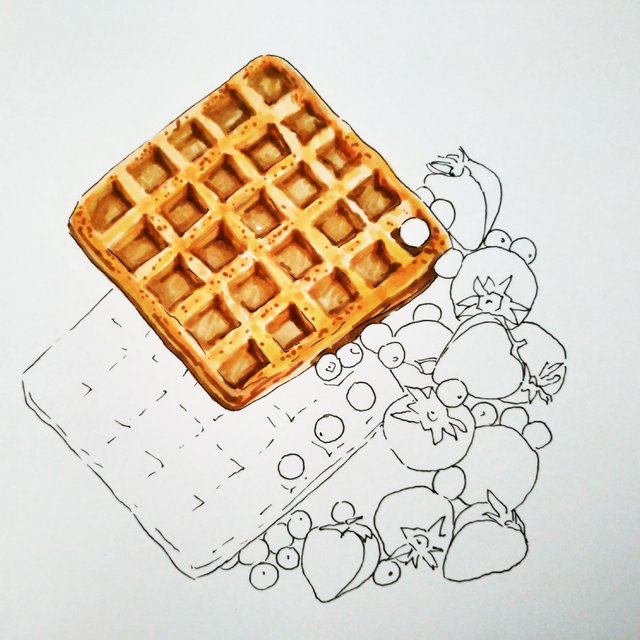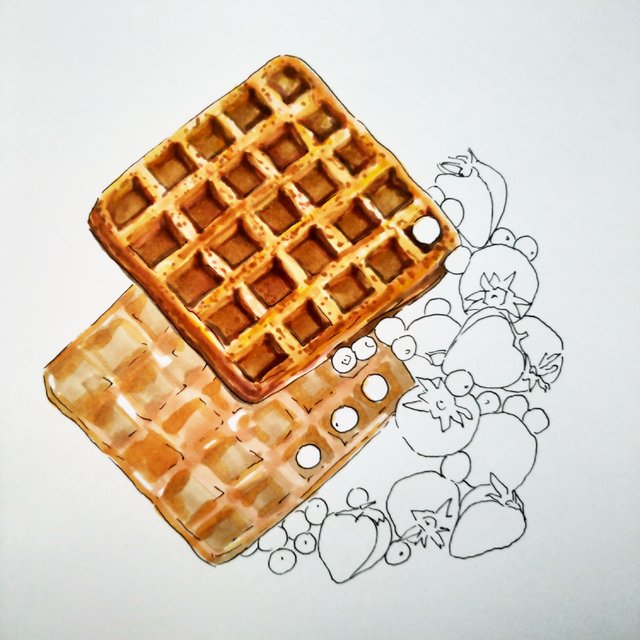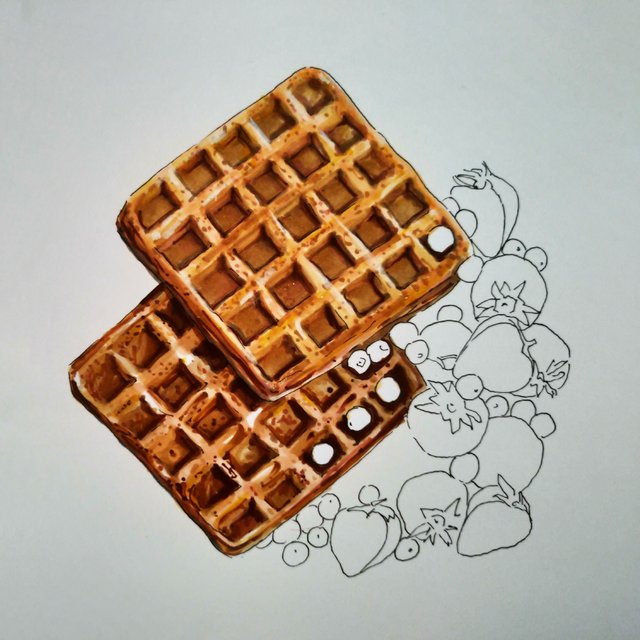 I'm drawing berries. I have two blue markers and a white pencil. Glare I leave not painted.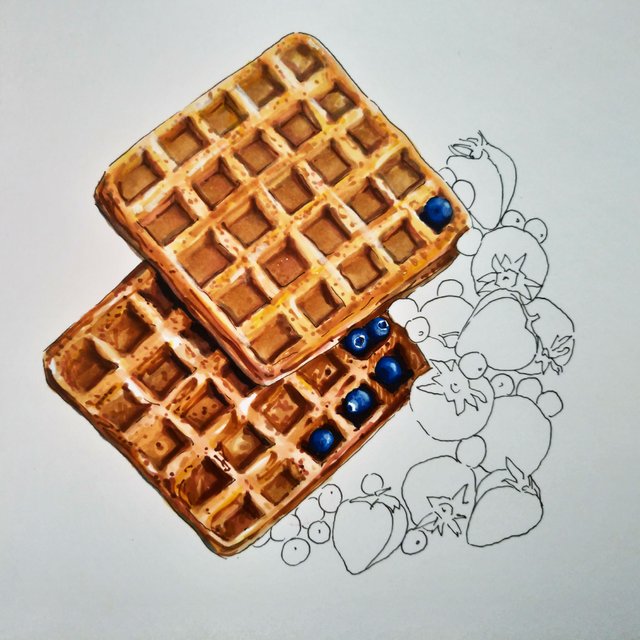 I use red and pink strawberry markers.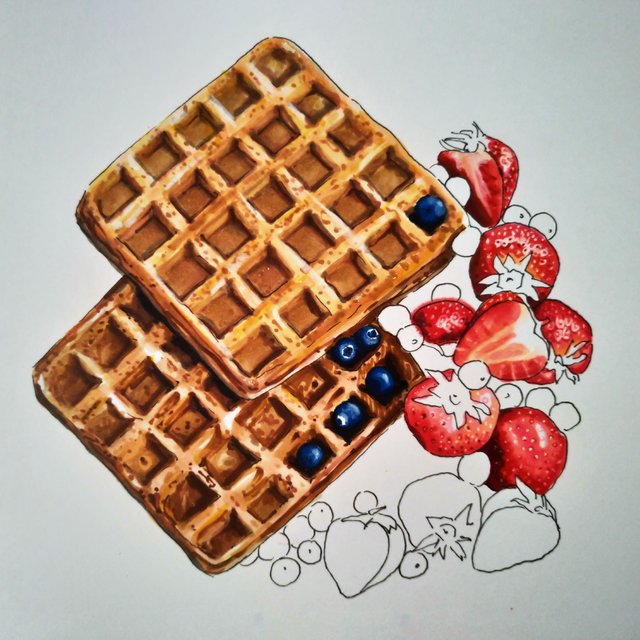 Green for the tails.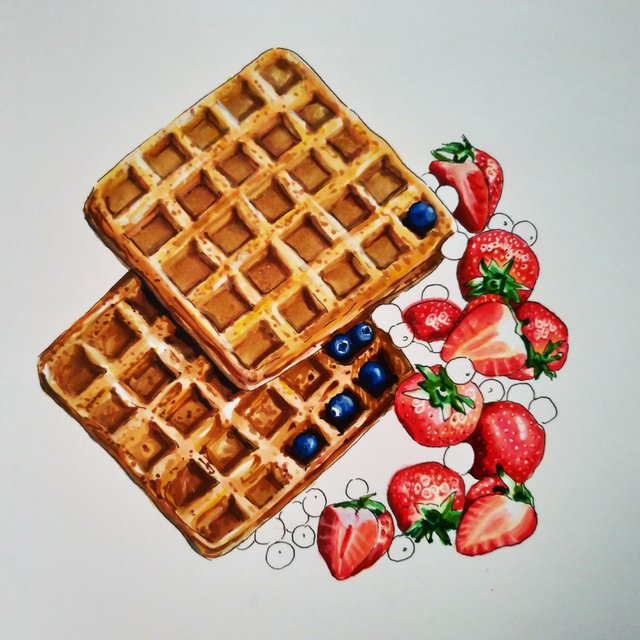 I draw the remaining berries.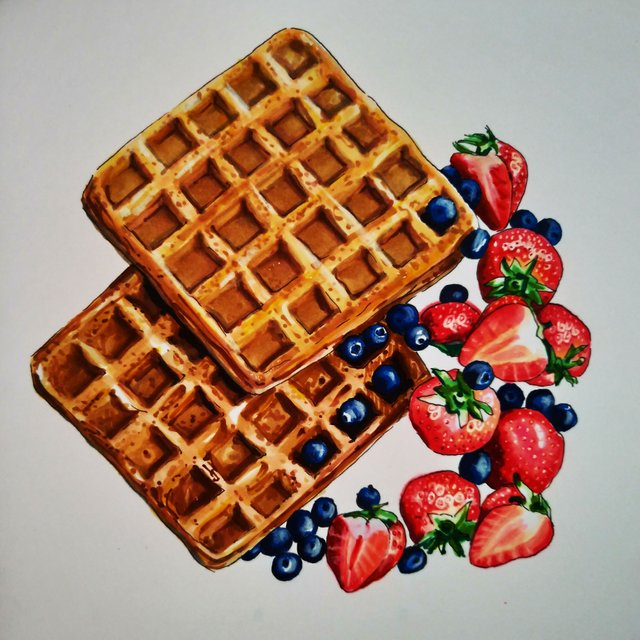 I add a shadow with gray markers of several tones. I add details and crumbs.


And here is the gif picture.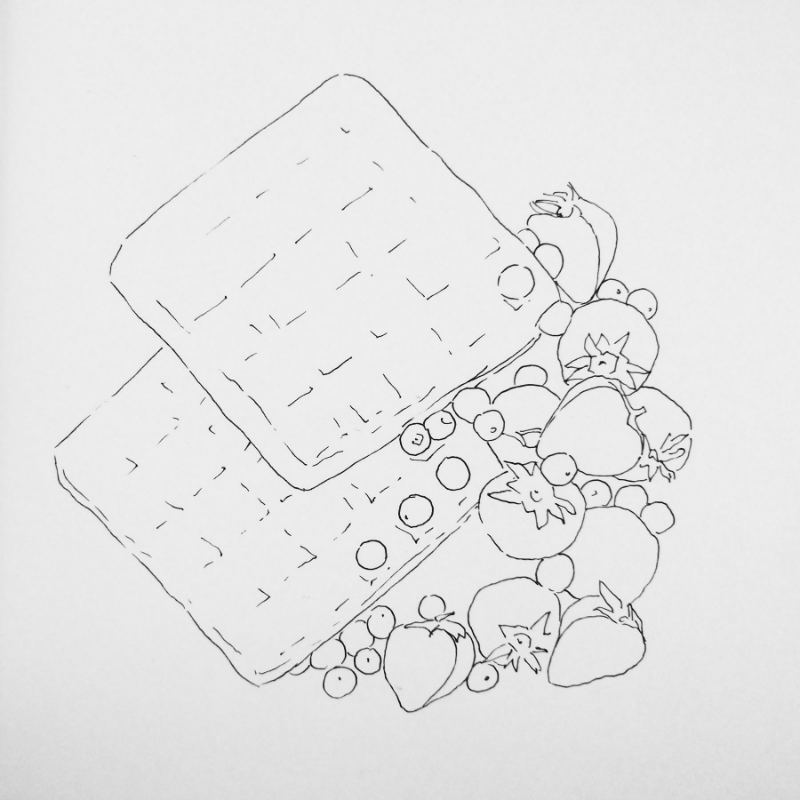 How do you like this dessert? Would you eat it?
---
All my paintings can be bought for sbd/steem
---
Thank you for watching!


Join us @steemitbloggers
Animation By @zord189
P.S. It is hard to write in English, because my native language is Russian. But I'm learning. If you notice serious errors in the text that interfere with the correct perception, please let me know about them.