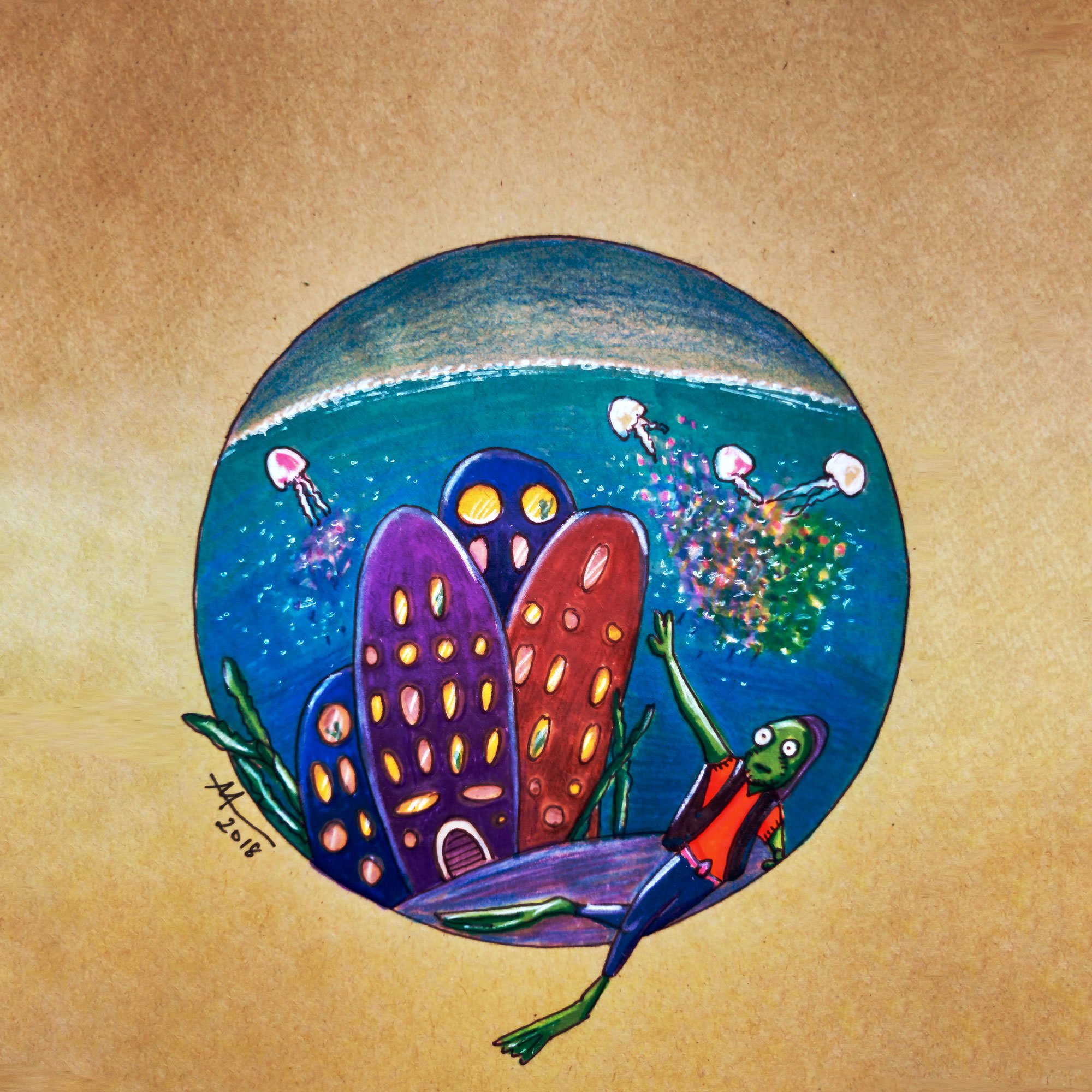 Today I have a very strange illustration. A graduate of an alien. In his honor, jellyfish (or maybe not jellyfish) arrange a multicolored ink salute.
In advance I apologize for the transfer of colors in the photos of the drawing process. The final picture is photographed according to all the rules and conveys the colors of the picture.
I draw with watercolor markers and pencils on kraft paper. I start with the idea. I think on paper, so I use a pencil.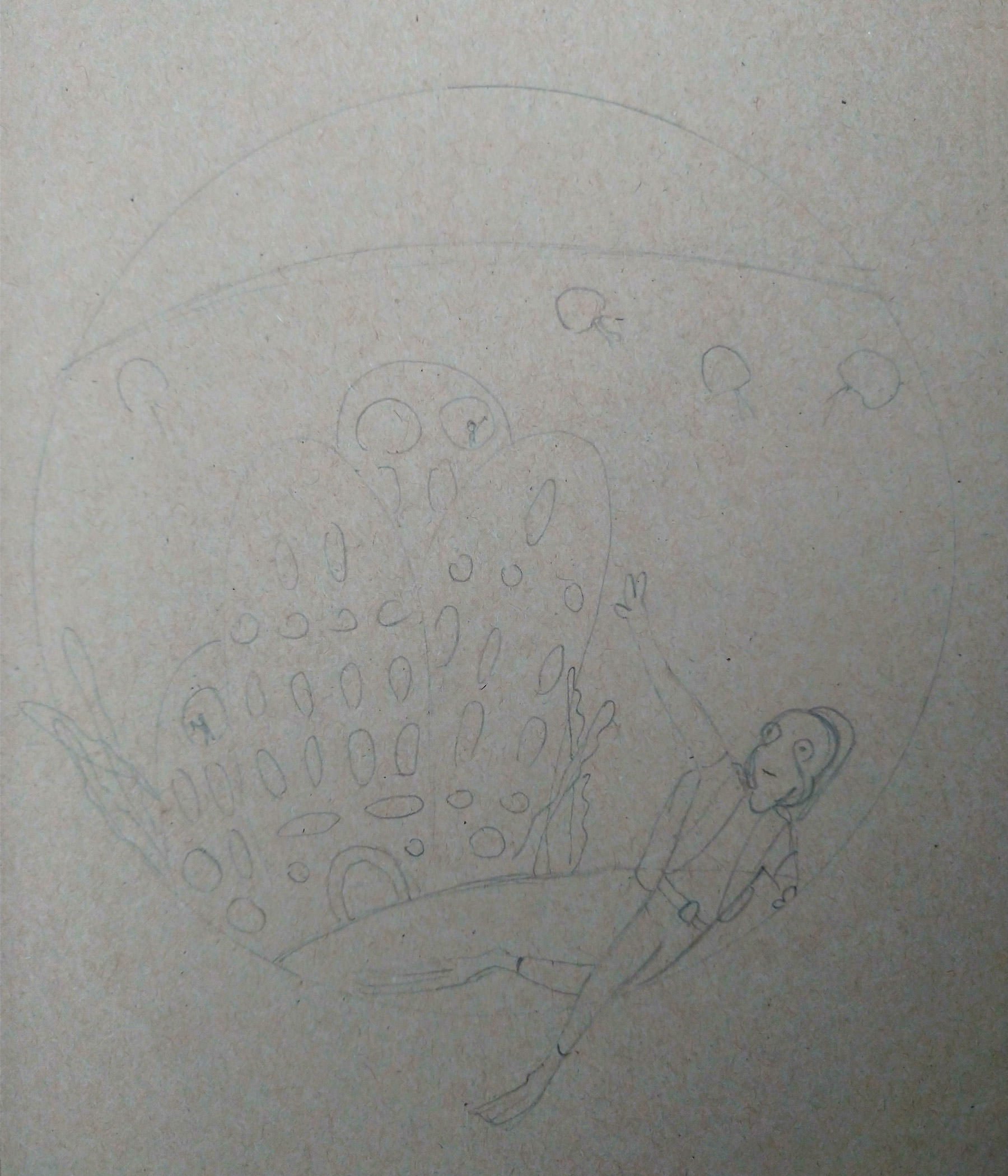 I paint with watercolor markers. First points - future salute.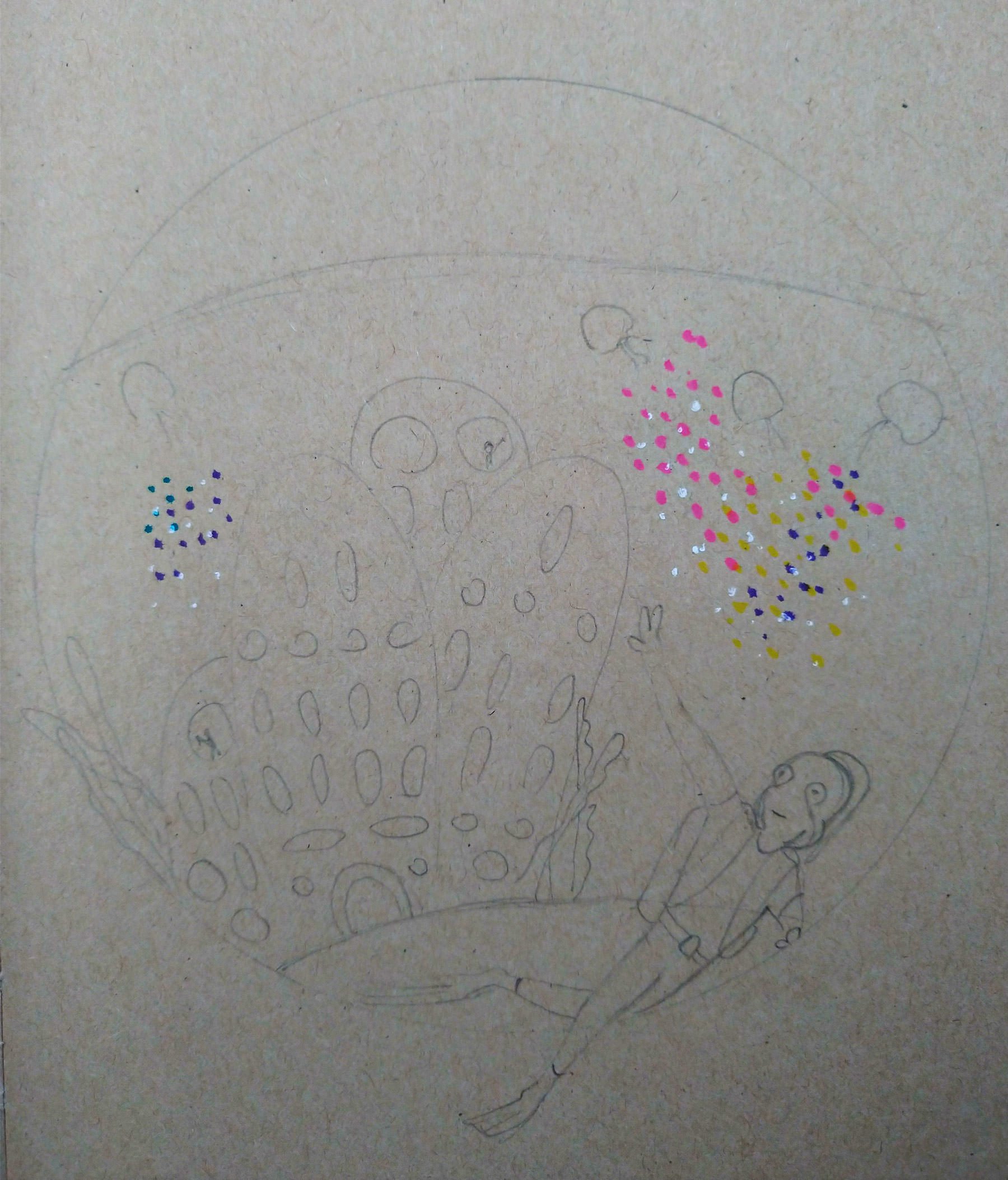 Now I close the mass of water.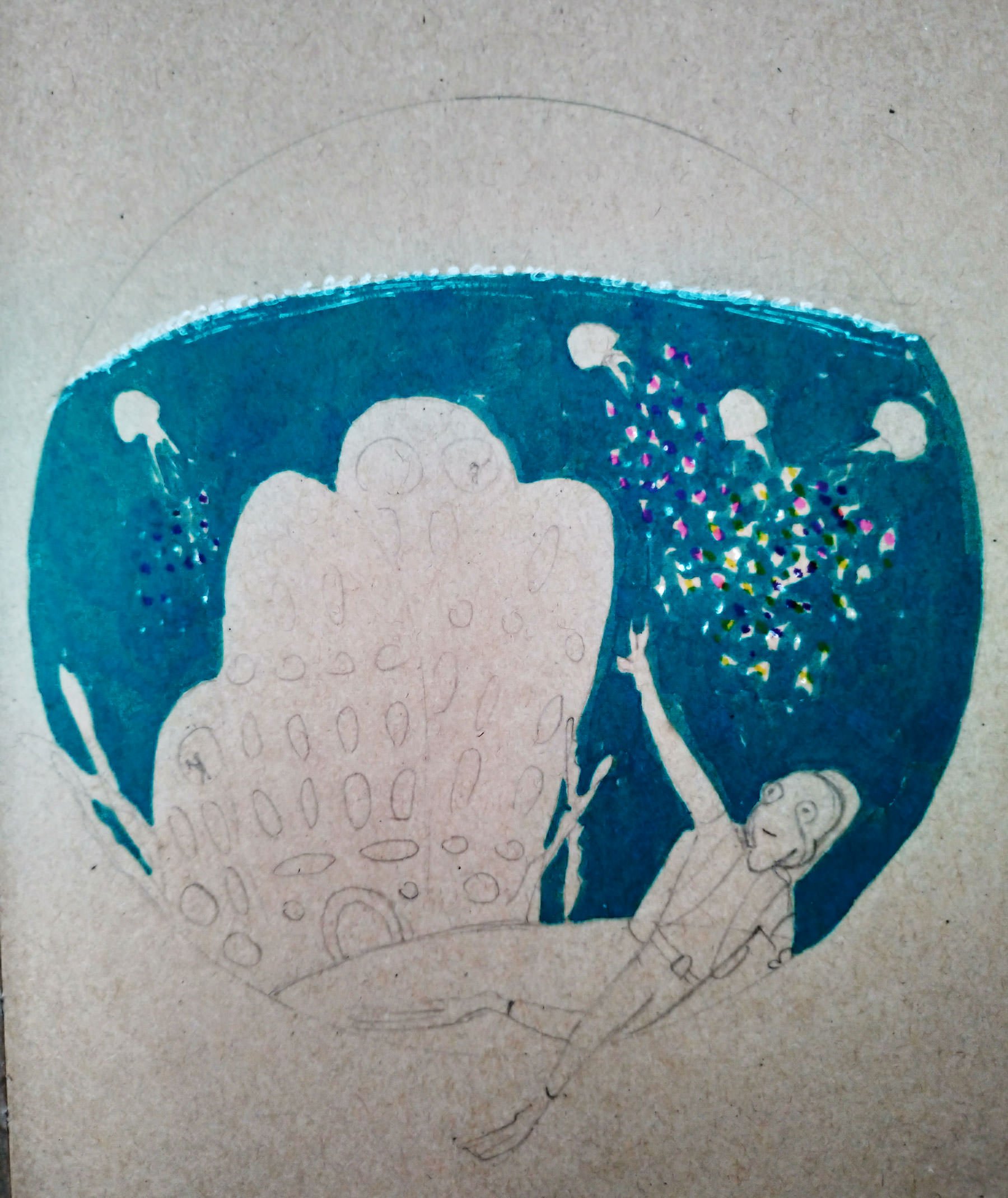 I take watercolor pencils and close the sky.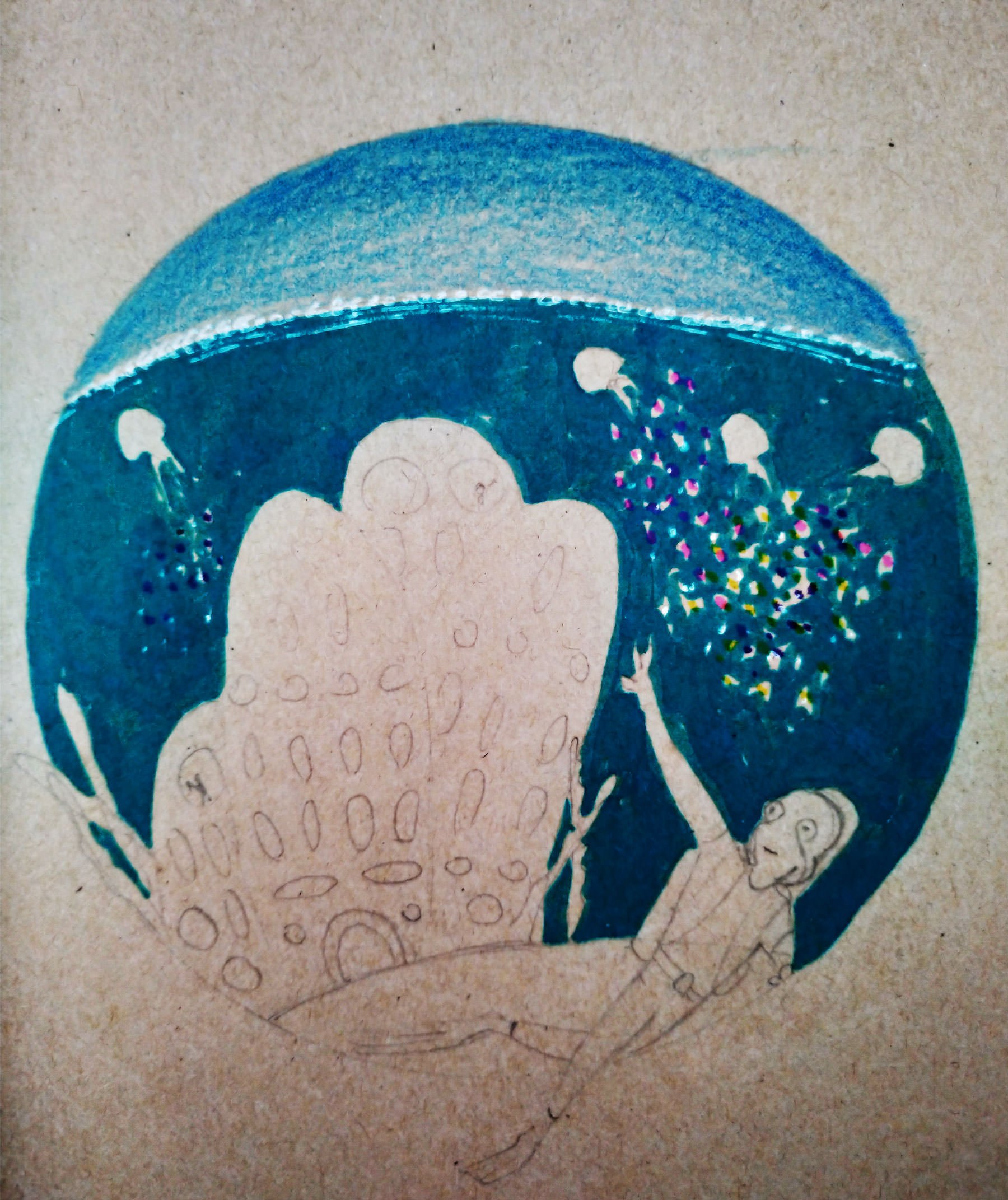 I draw dark and light windows.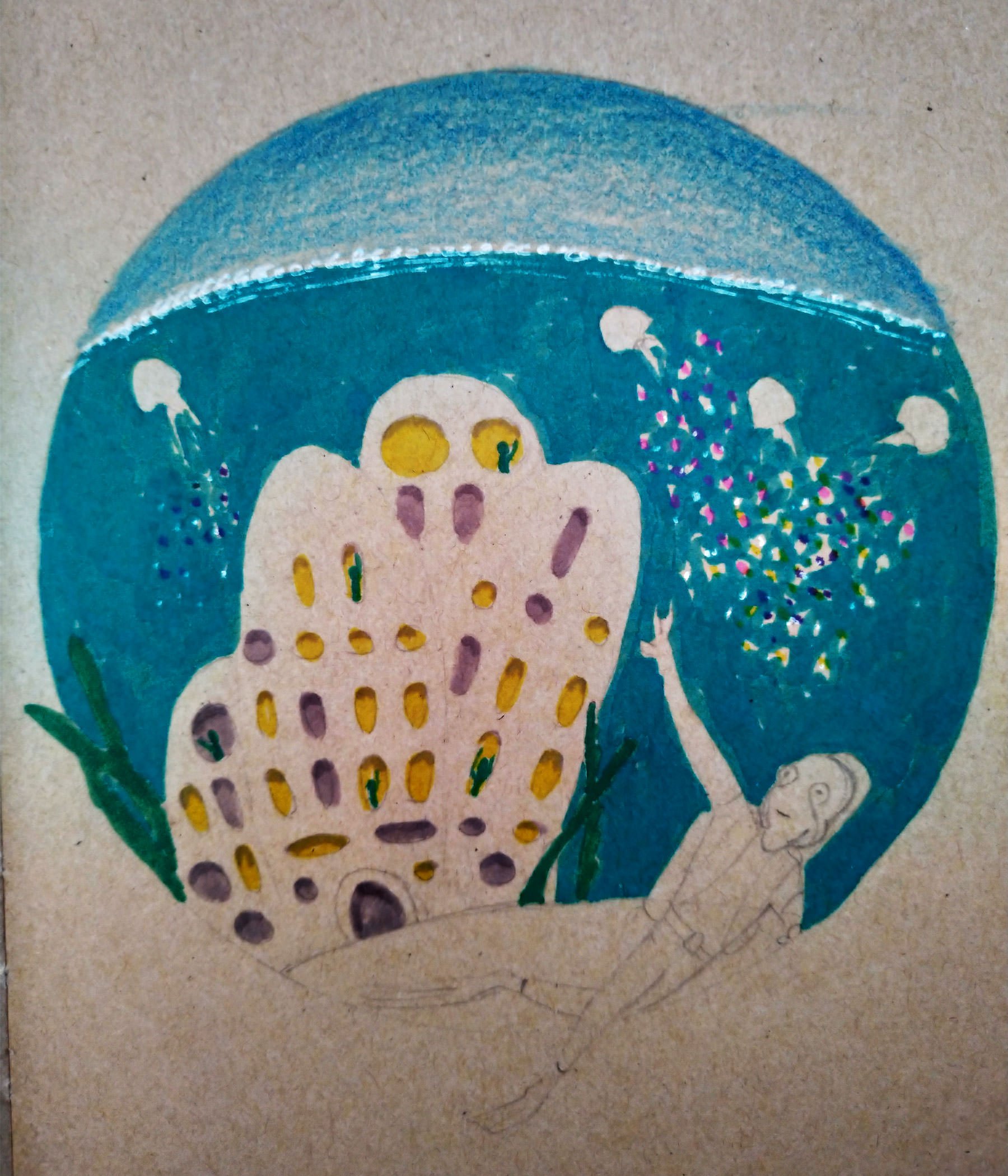 Buildings, the main character and jellyfish.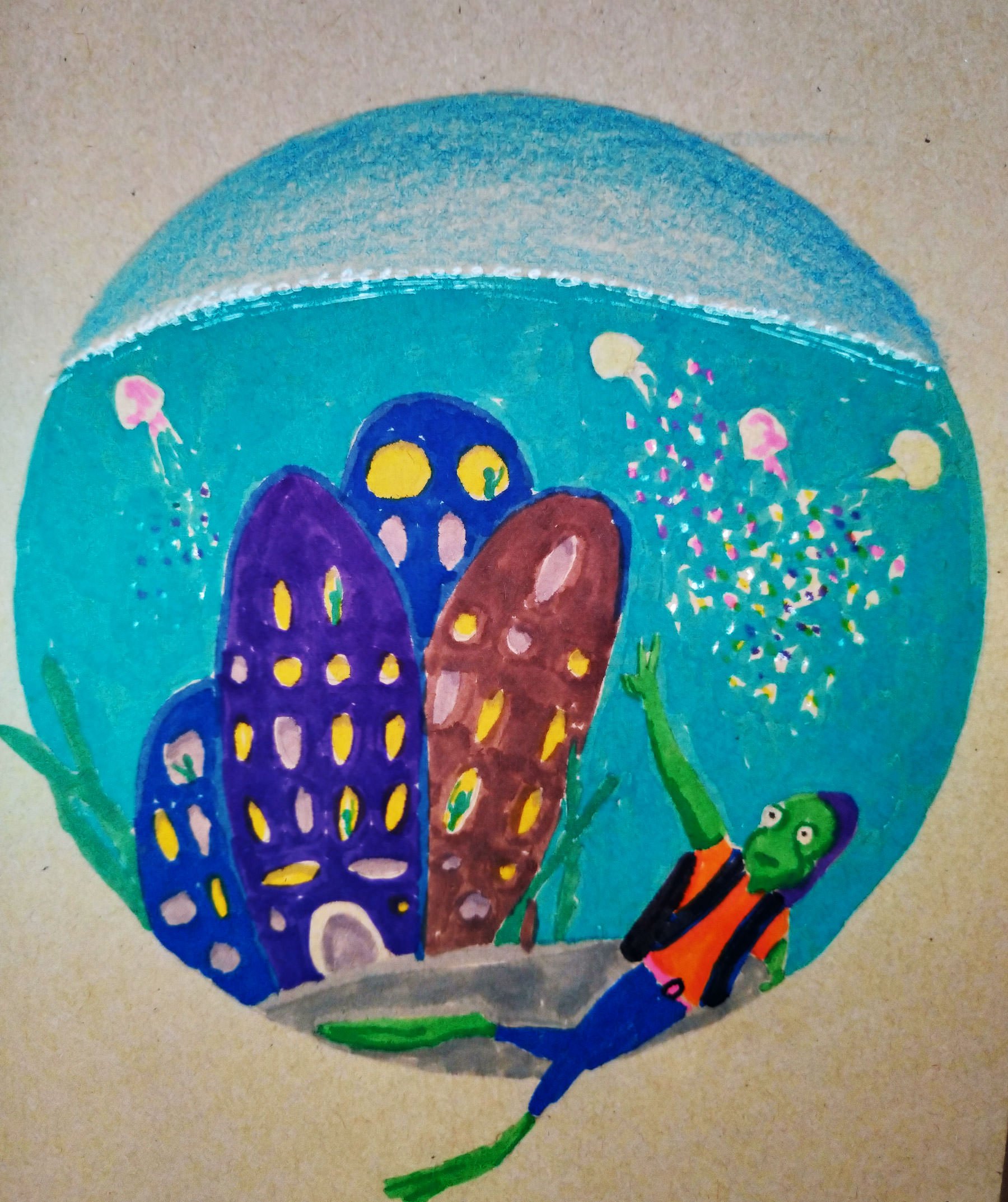 I begin to detail the picture. I take pencils.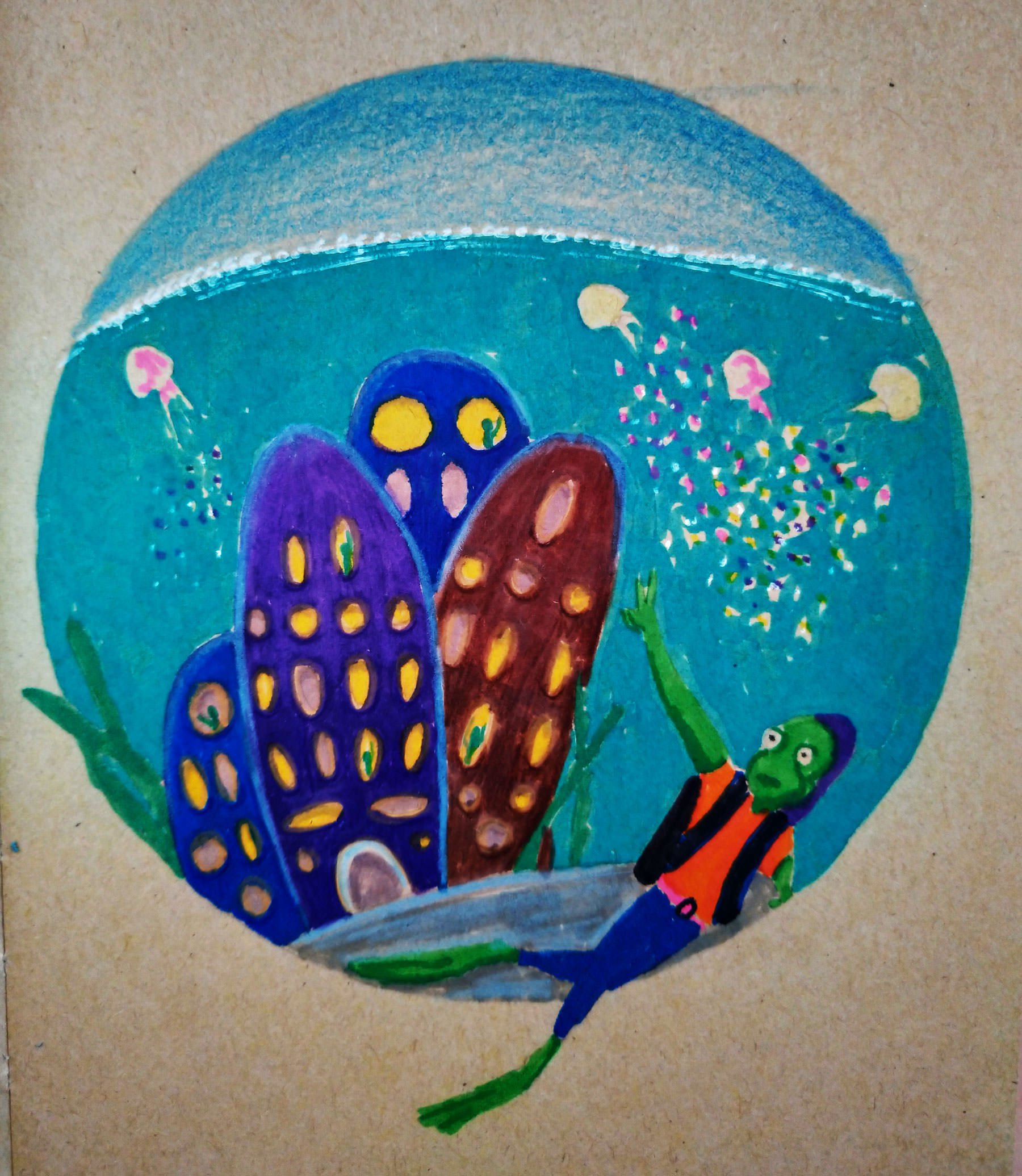 And further.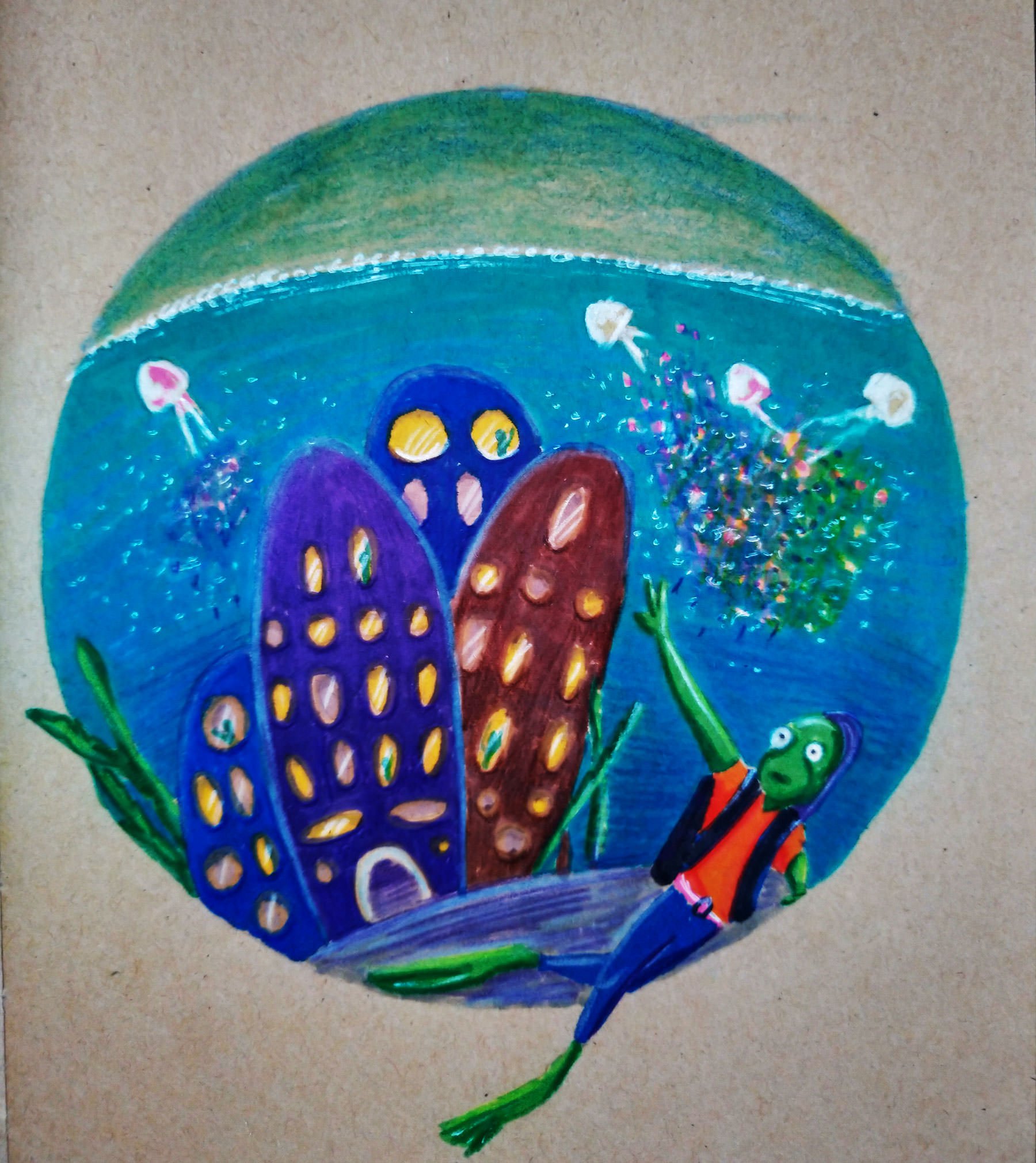 I continue to use pencils. To make the picture look finished, I add the liner.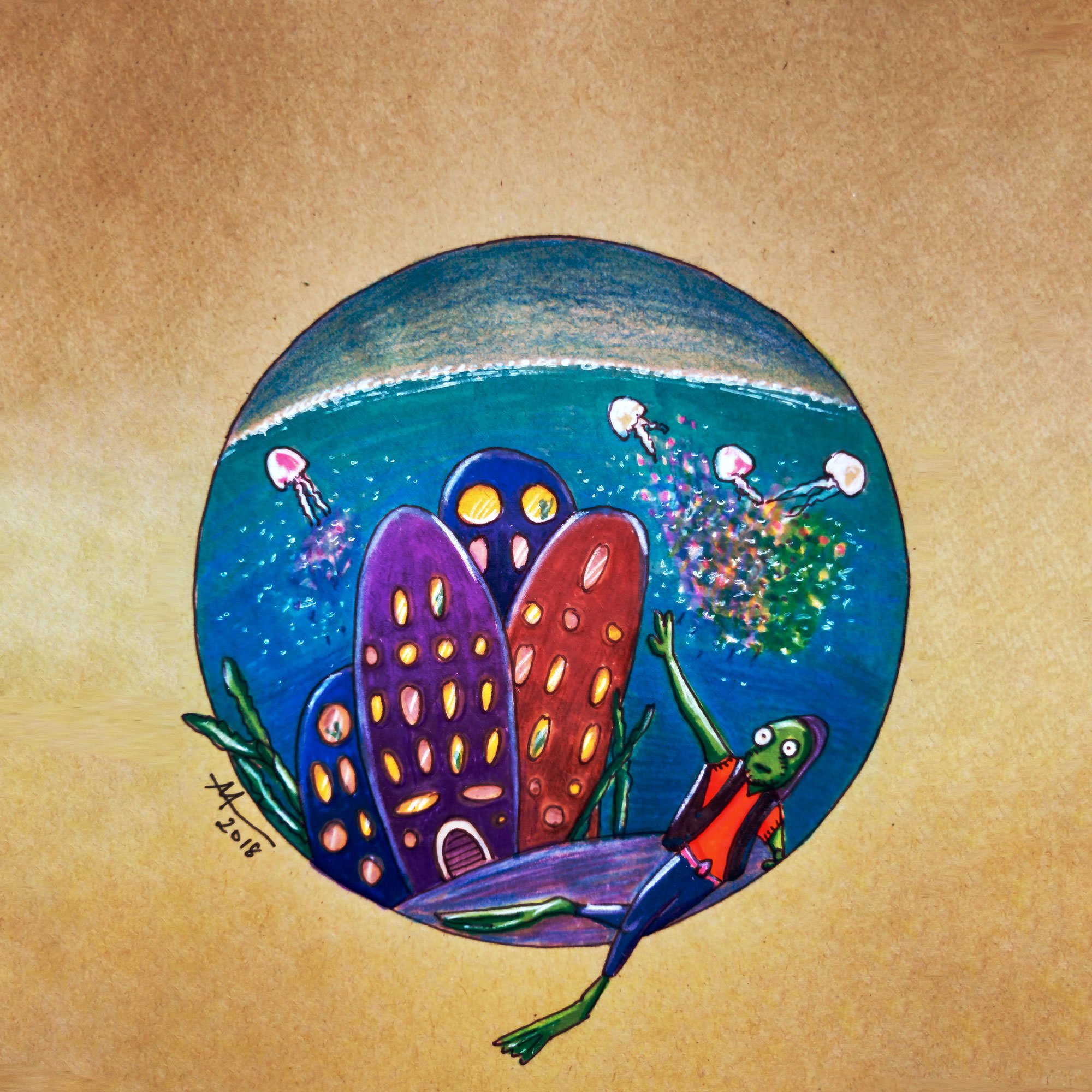 This is not the best of my illustrations. But the idea also has the right to life)) I really wanted to test the work of watercolor markers and pencils in one drawing. And I'm happy with the result.
---
All my paintings can be bought for sbd/steem
---
Thank you for watching!


Join us @steemitbloggers
Animation By @zord189
P.S. It is hard to write in English, because my native language is Russian. But I'm learning. If you notice serious errors in the text that interfere with the correct perception, please let me know about them.