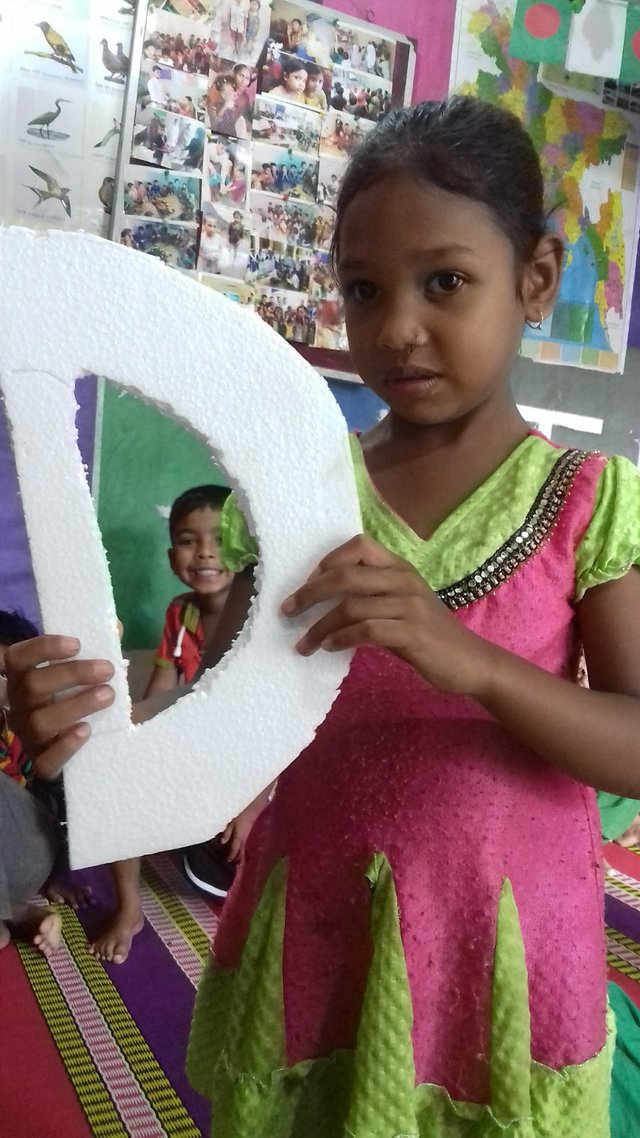 Shelina, Who reads in elementary level in our school. Sometimes she can't come school as her mom takes her to work. Her mom give up as Shelina can't understand letters and feel difficulty in learning. She sometimes feel insult when other kids laugh at her. She has difficulty to  express herself while other children can do it at her age.   She has a special kid who can overcome her difficulty  with proper education system.  
She have been enrolling at @Schoolforsdg4 since 2016.  The symptoms of dyslexia made her life more terrible because she is not from wealthy family. We  work to ensure quality education for underprivileged children in Sylhet, Bangladesh. 
We are providing e-education so such children can improve their understanding capability. Here is class video : 
https://www.youtube.com/watch?v=mhQ7JJb-MOs
The school is founded by @azizbd and the school has now about 50 underprivileged kids. If you want to learn about our school, Please Visit fb.com/schoolforsdg4 
 Don't forget to Comment your suggestions, Upvote, Resteemit and follow us! Thank you for reading!!