DON'T GO TO COLLEGE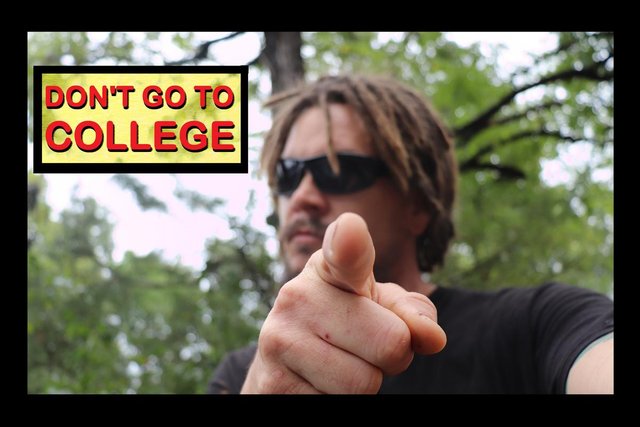 These are my top three reasons NOT to go.
---
I do understand that some people feel called to do certain jobs and can handle the financial requirements of attending college, however, I find that many clueless youngsters are shuffled into universities these days and end up coming out worse than they started. In a world where many continue to repeat the mantra, "You've got to go to college," I am simply trying to provide some food for thought in regards to why that may not be a good idea.
Here are the top three reasons that I have for not going to college, but for a much fuller perspective please watch the video.
1) Student loan debt is out of control and can haunt people for decades after they graduate college.
2) Many these days do not even get jobs that match their degrees, which kind of defeats the purpose.
3) The required courses may actually be more of a social experiment in brainwashing and programming the next generation.

DON'T GO TO COLLEGE VLOG

Until next time…

GIF provided by @anzirpasai
---
Bitcoin (BTC) - 35jP794XJ1yHUaoxuQUXwGPyCuy6zyiQA5

---