The Art of Preserving Apples Chapter 2: Making Apple Sauce, Juice, Hard Cider AND Vinegar From RAW Unpasteurized Apple Juice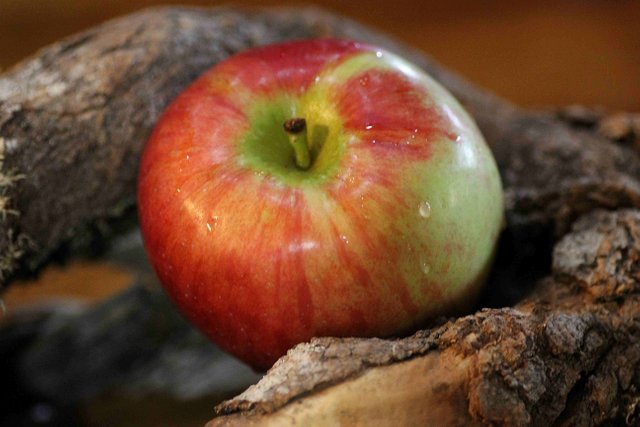 "And when you crush an apple with your teeth, say to it in your heart:
Your seeds shall live in my body,
And the buds of your tomorrow shall blossom in my heart,
And your fragrance shall be my breath,
And together we shall rejoice through all the seasons." ~ Khalil Gibran
We are homesteaders who eat what grows around us as much as possible. It just so happens that the early settlers planted apple trees and these old orchards still thrive in the woods around where we live. At the moment, the only FRESH fruit available to us in the crisp autumn weather is the resilient, crispy apple and we feel so lucky!
I have around 1,200 apples in my kitchen at the moment. It always seems like such a great idea at the time but I'll be honest, it is a lot of work. I have developed a way of doing a lot of things at once though and we've become quite efficient of going about preserving these apples. We reap many benefits from this work.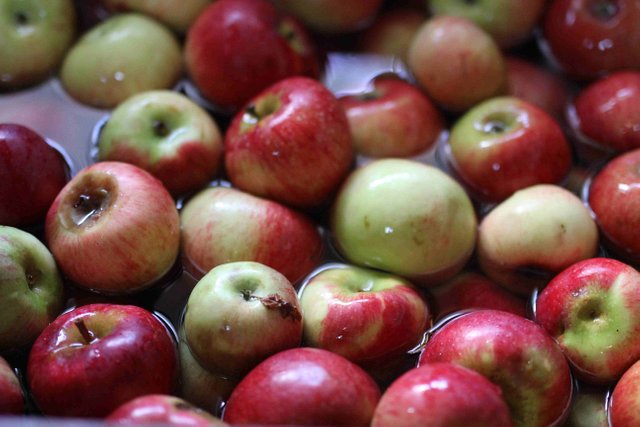 We collect windfall apples. Some of these apples are bruised, misshapen or even chewed on. Some of them are perfect in every way. These are not the prettiest apples you can find. They are however a gift from nature that we appreciate. They are washed really, really well and some are discarded but we find most are quite usable.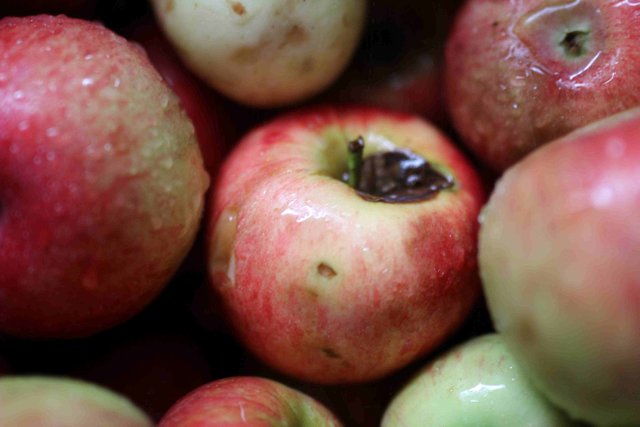 Nutrients & Health Benefits
There is an age old saying about apples 'an apple a day keep the doctor away'. Maybe it's true!
There is a lot of exciting research being done on apples. The benefits of eating apple is truly underrated I think.
Researchers G. Bureau and M. Martinoli from the University of Quebec a Trois-Rivieres, found that quercetin (one of the antioxidants found abundantly in apples) was one of two compounds that helped to reduce cellular death that is caused by oxidation and inflammation of neurons. source
Less than 100 calories in a medium sized apple
Free of fat, sodium and cholesterol
17% of daily recommended fiber & 14% of daily recommended vitamin C
Eating a raw apple can aide in stimulating your digestive processes
Quercetin in the skin of an apple protects your brain cells. Gotta make sure those apples are organic or well washed.
Contain essential antioxidants and phytochemicals
Apple Goodness
We do quite a bit with apples. We love them because a lot of the recipes require no added sugar because apples are sweet enough as they are. Of all the recipes and things that I can make with apples, my favourite way to enjoy an apple is like this.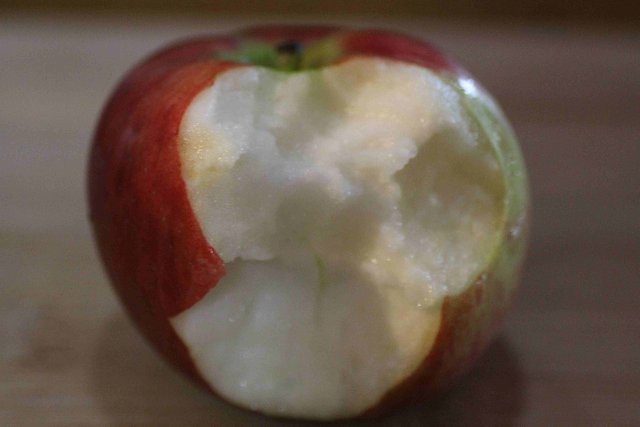 There is nothing better than that satisfying crunch as your teeth sink through the skin of an apple.
We were asked to provide a recipe so I wanted to mention how simple and versatile juicing apples truly is.
We don't have a fancy apple press so I am using my juicers to do make our fresh pressed apple juice. It takes time but we think it is well worth the effort.
I am taking about raw unpasteurized juice in all of the recipes I mention here. Once you apply heat and 'pasteurize' you'll kill a lot of the beneficial yeasts and nutrients that make these recipes so amazing to begin with!
You can take your raw pressed apple juice and drink it or transform it into other amazing things. If you have excess raw apple cider you can freeze it. It only keeps about a week in the fridge before it starts to ferment.
Here's some of the things you can create with fresh pressed apple juice.
You can make apple sauce, hard cider, apple cider vinegar and I am sure there are more raw items, packed with healthy benefits that I haven't even learned to make yet.
I just think the versatility and the powerful health benefits are just so cool!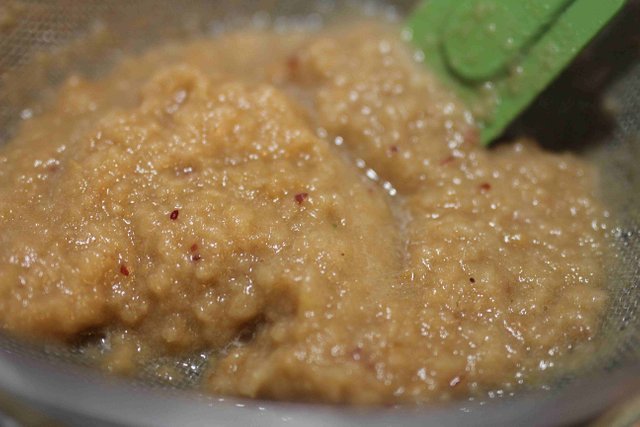 You can strain the juice so that it is pulp free and use the pulp as an apple sauce. Keep in mind that if you have a lot, to retain the most nutrient's you'll want to freeze it and not boil it in a hot water bath for canning. Of course, if you have limited freezer space it is safe to can your apple sauce, and it is still healthy, it just loses some of the nutritional value in the process.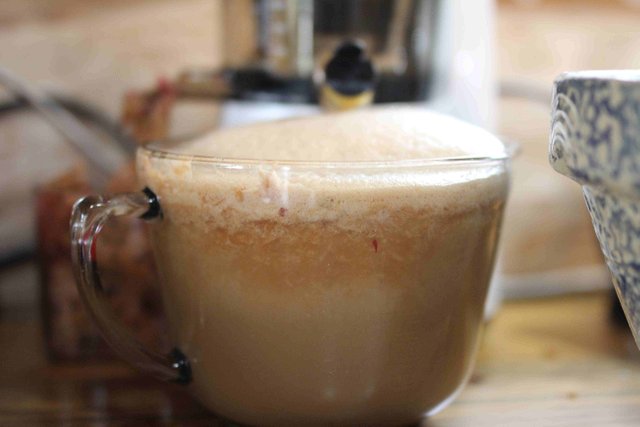 Freshly pressed raw apple juice with pulp! All the goodness of apples ready to drink. You can add ginger and other ingredients to really punch it up.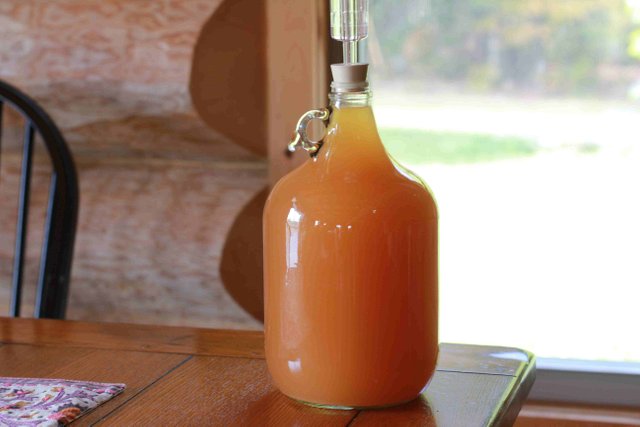 Hard apple cider. It is so easy to make. You don't even need to add yeast. Here is one guide for doing it that I found useful. It really is quite simple, you are basically leaving your raw apple cider out (covered by a cloth, and allowing it to ferment naturally. We made some without adding any sugar last year and didn't really like it. We'll be adding some sugar this time around (Which gets mostly eaten in the process of converting to alcohol anyhow).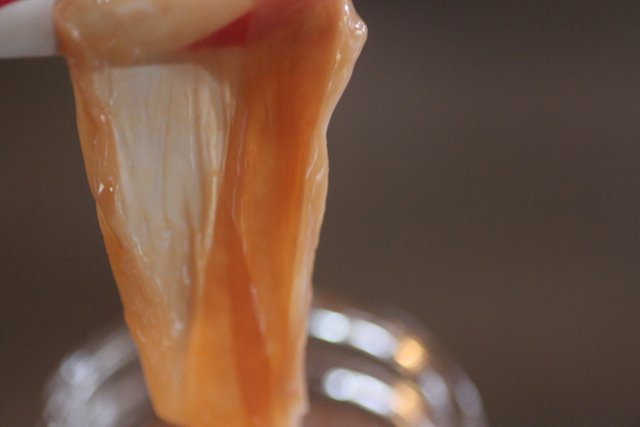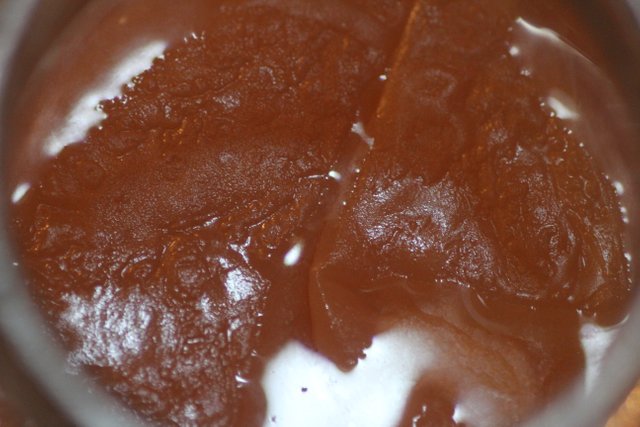 This is a vinegar mother. This slimy looking gelatinous disc is a living specimen. It is composed of cellulose and acetic acid bacteria (mycoderma aceti). It develops on fermenting alcoholic liquids, turning alcohol into acetic acid (vinegar) with a little help from some oxygen in the air.
I haven't written about making apple cider vinegar from cider (I write about doing it from fresh chopped apples) but it is pretty much the same method only easier! Making it from cider skips a few steps. Here is the recipe. You make the hard apple cider but instead of bottling it you allow it to continue to the next evolution which is vinegar.
This is all so easy right? It begins to make sense to learn how to do all of these things when you see how all of the recipes are connected to one another. There is a perfect synergy to it all.
Well friends, I better get back to work. We have a lot of apples that need my attention. I hope I've motivated you to experiment a bit with raw apple juice.
---
[@walkerland ]
Building a greener, more beautiful world one seed at a time.
Homesteading | Gardening | Frugal Living | Preserving Food| From Scratch
Cooking|

You can also find me at: walkerland.ca |
Facebook

Photo copyright: @walkerland