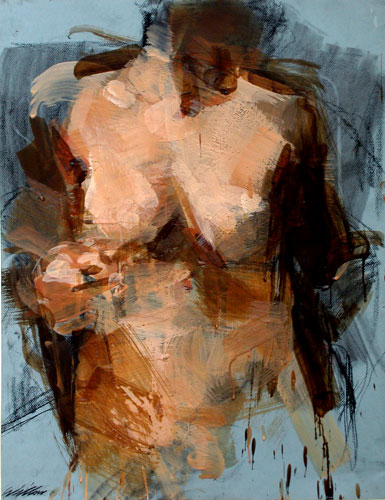 Everyday is the day to celebrate our bodies. But We don't this, we tend to celebrate other peoples bodies instead. But all of our bodies are amazing, why are we not acknowledging this and honouring what we have.
The last few days I have had a sore lower back, I have been doing my best to take things slowly and sit up straight and do some stretches everyday. A few years ago I really put my back out and ended up lying down for almost 2 weeks trying to recover. I had to be carried from our bus into a friends house, because lying on my bed was too uncomfortable, so I camped in a friends house for that time. It helped that there was a bathroom right next door to me too.
Prior to that I had experienced a few twinges in my lower back but just ignored them and carried on and then I went to pick up my 1st Daughter and bam I was floored.
This time I knew better, this time I listened to my body and once I started to experience those twinges I slowed down. But still I find it really difficult to stay slow and not get involved in the everyday things that I should be staying away from. Like moving heavy tables etc. I am aware and I tell myself all the time, listen to your body, but it is not always easy. I start to feel better and that's it I'm up and away until, oh there's that feeling again, telling me to slow down.
This time though I have not let my back get to the point where I am put to the ground. But it really does bring to the forefront how much we disrespect our amazing bodies. What we put them through and yet complain when they do not function how we want them to. It's like some people think that we can just fuel their bodies with crap and they will keep on going and going and going. And because our bodies are amazing they do, keep on going and going, but inside they are hurting and everything is under so much strain.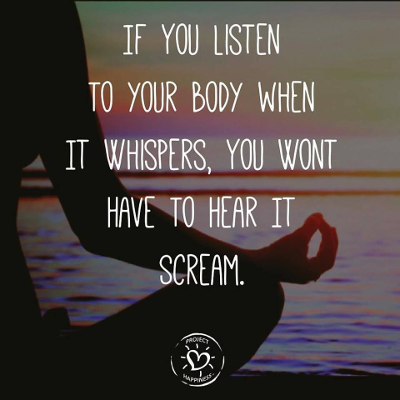 Image Source:https://www.pinterest.es/pin/32862272261120650/?lp=true
Why is it that some people take much better care of their cars, they would not dare to put petrol in a diesel engine, they get them serviced, keep them clean and are so proud of the way they maintain them. But yet their own vessel, which they depend on for everything, not just transporting them, is being neglected, is being feed the wrong fuel and is being ignored.
How have we become so detached from ourselves, to let this happen, that our well being comes in second after our possessions?
Our bodies are amazing, today I went to the local Rastro which is the local car boot sale. It is on twice a month and it is a great place to meet up with people, there are so many talented craft people around that it is always nice to see what everyone has been busy creating. Today I was at a friends stall and this very heavily pregnant Woman come over, she was positively blooming. I must say I love pregnant bellies, they are simply beautiful. Carrying life is such a gift and seeing someone doing that is always like a gift to me. This woman was in her full power and she was glowing, here was another reminder of how amazing our bodies are.
I have 3 children and I still am totally blown away by the fact that they started their life inside of me, that I carried them for over 9 months. Just the other day my 5 year old daughter came up to me and said,
I think it is magic how a man's seed can make a baby.......
and it is. So much of what our bodies do is magic, we are magic. What our bodies can create is magic, be it babies or art or music or plans for change. We are all huge creators, we all have such amazing minds/bodies that when we decide to look after them and honour them, they can then reach their full creative potential.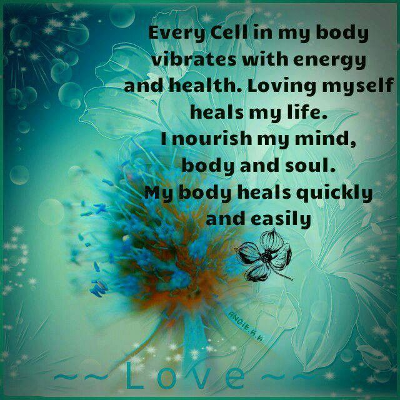 Image Source:http://www.quotesmixer.com/quotes/healing-energy-quotes-03bc04.html
Can you imagine what the world would be like if we did feed our minds and bodies, only that which they really needed. If that was the relationship we had with ourselves, that we honoured our bodies, that we knew how to listen to them and once we did, we responded.
So I am on a mission, a mission to remind everyone how amazing we really are. In the hope that we can all start to pay more attention to our bodies. In doing so I also get to remind myself to go easy on my body, to sit down when I am tired, to make the time to do some stretches everyday and not wait until I am in pain. To make time to dance and to sing. To do the things that are good for my mind, body and soul. And to do my best to only put into my body those things that nourish me and serve the purpose of fuelling my body and help me in continuing to create magic.
What ways do you honour your body?


I am part of @tribesteemup and @ecotrain , if you wish to read great content please check these great communities out.
If you wish to support @tribesteemup, you can do so by joining the curation trail which upvotes all of the quality articles written by the authors.