Tomorrow...I Will Open A 4-Point Coning with The Sylphs, and Others About 5G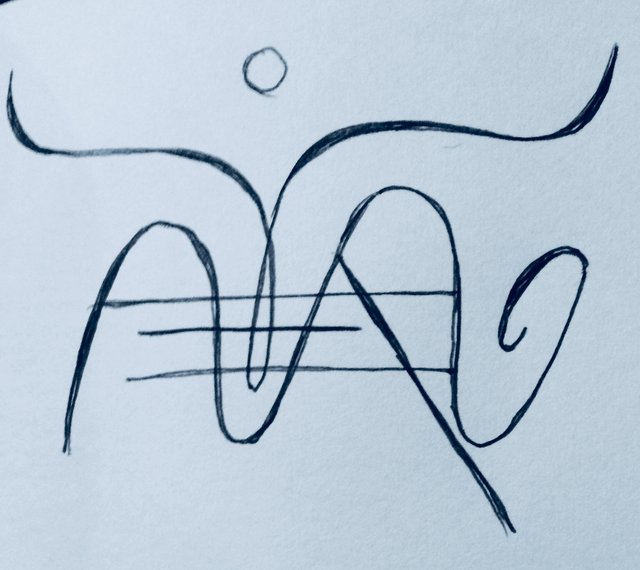 this is sigil states: I am making contact with the Sylphs to help me with 5G
Steemians! I am so happy to have gained access to this knowledge! I am free regardless if most of the world is going willingly to the slaughter, because I have access to the 4th dimensional realm, and they are eager to help us - but because of FREE WILL they have to wait for us to ask them for help in co-creation! This is the time, however - because so many things are happening that are destroying our gracious mother home planet that it seems we can do nothing about - but we can - as long as we are willing to ask them to join us ... and help us ...
What is a 4-Point Coning?
Machealle Small Wright, in her book, The Perelandra Workbook II, discribes a 4-Point coning as a way to gather all the Nature Spirits together for whatever project you are working on - ie: Pan, The Deva of the Project, Your Higher Self, The Ascended Masters, etc and ask them to be present in the Coning - a vortex of power...
Here is a pdf document describing how to open a coning: http://www.theresacrabtree.com/wp-content/uploads/2015/12/Four-Point-Coning-Sessions-eBook-by-Theresa-Crabtree-120915.pdf
and using Kinesiology, you can affirm that they are there and also ask them questions about what you are supposed to do - Yes or No questions, affirmed by the Muscle Testing:
Here's how: http://www.perelandra-ltd.com/PKTT-Perelandra-Kinesiology-Testing-Technique-C795.aspx
My intuition is strong, so I don't always have to use the muscle testing, but it is good in case I have an agenda, then I can over-ride that answer with muscle-testing.
After I open the coning, I will tell them that I am going into a house tomorrow to work, where 5G Internet is activated. I will ask them to co-create with me, an end to that 5G and all other 5G, for that matter.
Every week I go there and I get radiation sickness from being in that house. I am using ETS Flower Essences from Perelandra, LTD, to counteract the radiation, as well as carrying rocks in my pocket - Shundite and Tourmaline - but I also want 5G to be dismantled, disbanded, and destroyed rather than implemented.
I believe that as one single person, disunited from my fellows who want 5G gone, there MUST be something I can do as one person - I believe that Nature does not want 5G. And I am coming to believe that Nature needs us to co-create WITH Nature to put a stop to what the el-ite agenda is pushing.
Shit...tonite, I was watching "Chuck" Season 1, again - and while Chuck was absorbing the information from the Intersect - one of the fragments of recorded information was "Denver International Airport is at the 4th Level" - that right there is evidence of the el-ites -who own the media - telling us what they are doing through tell-lie-vision programming...and in this case the lie they are telling us is that this is entertainment. No - it's REAL. Chuck was aired in 2007-2012.
I am going to use this modified Sigil that I made a couple of days ago for geo-engineering, which I used today for Chemtrails - activated it in the air - see this article which confirms this...
And then I am going to see what the Nature Spirits do about 5G.
Previous Post: https://steemit.com/eco-train/@in2itiveart/i-shit-you-not-i-blasted-chemtrails-out-of-the-sky#comments
Original Post: https://steemit.com/aakom/@in2itiveart/sigil-for-making-contact-with-the-sylphs-for-help-regarding-geo-engineering