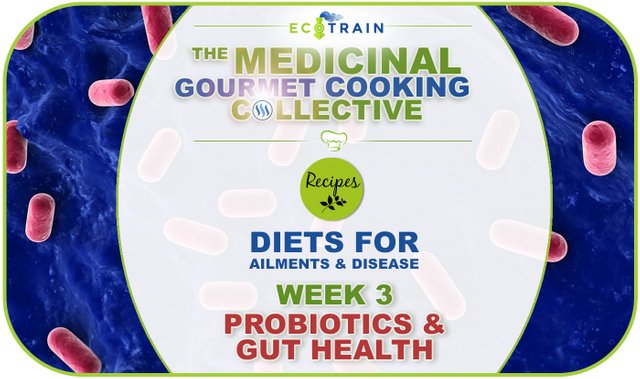 The third week of this Medicinal Cooking Collective is over, so a big thank you to all who took part! Due to the hard-fork the #ecotrain feed got totally lost so I apologies if i missed you, please do let me know! This week we focused on fermenting, and we have a nice range of very different recipes and ideas for you to check out.
Behind the curtain, our gut is responsible for putting our body into working order. As it breaks down the foods we eat, our gut absorbs nutrients that support our body's functions — from energy production to hormone balance, skin health to mental health, and even toxin and waste elimination. In fact, about 70 percent of the immune system is housed in the gut, so making sure our digestive system is in tip-top shape can be key to addressing many of our bodily woes. But how do we translate our gut feelings into health solutions?
Your gut may not be a literal voice, but it's functions communicate in a form of code. From complete silence to hunger grumbles and bathroom habits, get insight into what's going on inside.
Why is gut Health Such a Common Problem?
Processed foods can cause inflammation in the lining of our GI tract, the exact place where food is absorbed. Your gut may not recognise what you've eaten as digestible food and instead interprets the presence of foods Processed foods can cause inflammation or artificial ingredients as an "attacker."
There's evidence that gluten increases intestinal permeability (also referred to as "leaky gut"), even if you don't have celiac disease. This means that particles like undigested food and waste, and pathogens like bacteria, can pass through the compromised lining of your intestines, get into the bloodstream, and cause overall inflammation and illness.
When your digestion is compromised, our bodies can under-produce neurotransmitters, like serotonin. (95 percent of serotonin is produced in the small intestine.) Low serotonin is attributed to anxiety, depression, and other mental health issues. Also, it may not be the case for every person with these issues, but cleaning up your diet may relieve brain fog, sadness, and low energy.

THIS WEEKS COLLECTIVE POSTS
Fermented Rice - South Indian Dosa Batter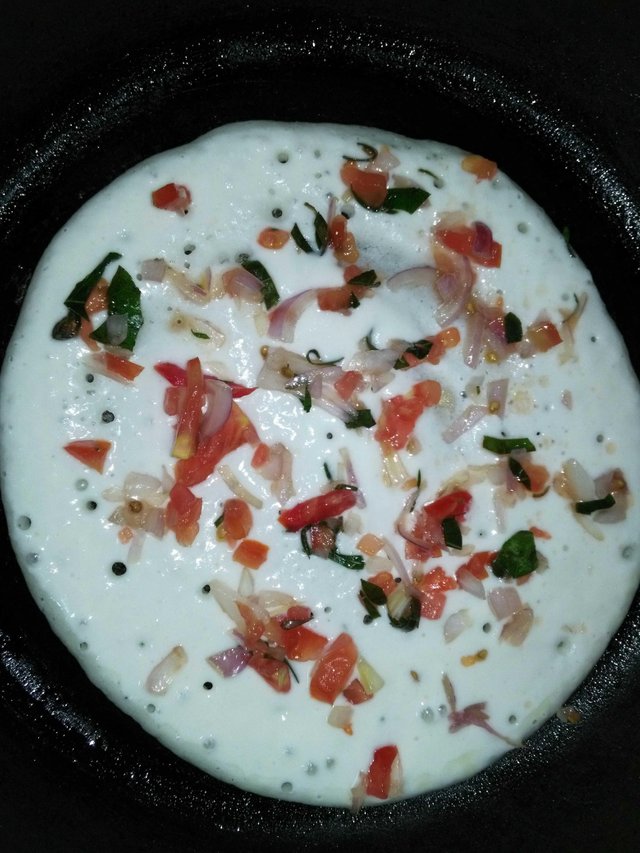 Hello folks! I am going to share how I make home made dosa batter or fermented rice. This is one of the healthiest fermented food I ever know. We Usually eat in breakfast or dinner together with chutney/ sauce.
Dosa / fermented rice is a popular food from india. It has lots of benefits especially in our digestive Tract.
It helps you feel light in stomach. A good source of carbohydrates and aid in weight loss. It keeps good bacteria in our guts. It's Cheap and economical for a healthy family meal.



Salt Water Flush, Coconut Yogurt, Milk Kefir, Coconut Milk Kefir, Lemon Ginger Water Kefir, Vegan Bone Broth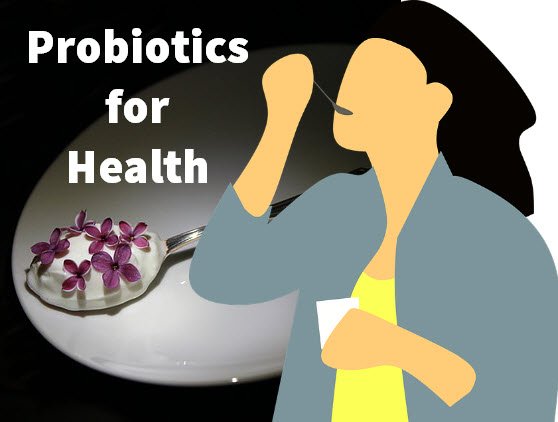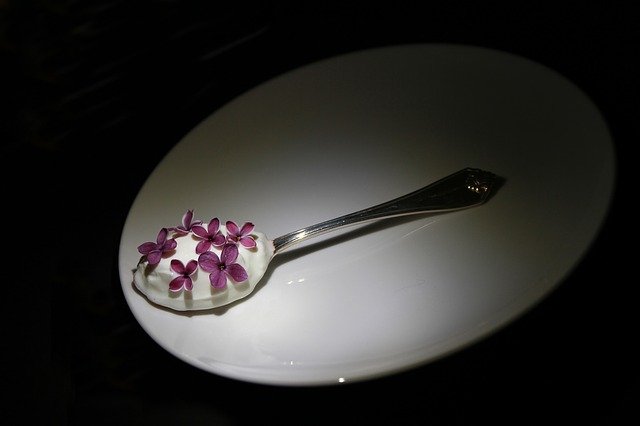 Before we get into the medicinal cooking part let's first prepare the gut with a cleanse, getting it ready to take up the important nutrients provided in a healthy diet.
Begin with giving your gut a good 14 hour break by intermittent fasting, to repair, reset and rest. Easily done by stopping eating at 6 pm and resume eating at 8 am (or adjust it to fit your schedule.)
A simple way to cleanse the colon and digestive system is with a salt water flush. Use warm water and real sea salt that have been fully blended together.



Traditional Korean Kimchi
As some of you may know, I lived one year in Korea with my parents. During that time I learned how to cook many dishes because I was a young lady and according to korean custom, a woman is praised if she knows how to make a good kimchi. Fortunately, I was at an age that the local women took me under their wing and taught me a few things. One of these was how to make traditional kimchi.
Although kimchi is a year-round food, the most common time to start the kimchi making process is during the fall, right before winter sets in. Napa cabbage is fresh and crispy and usually best during this time of year.



Fermented Rice Idli: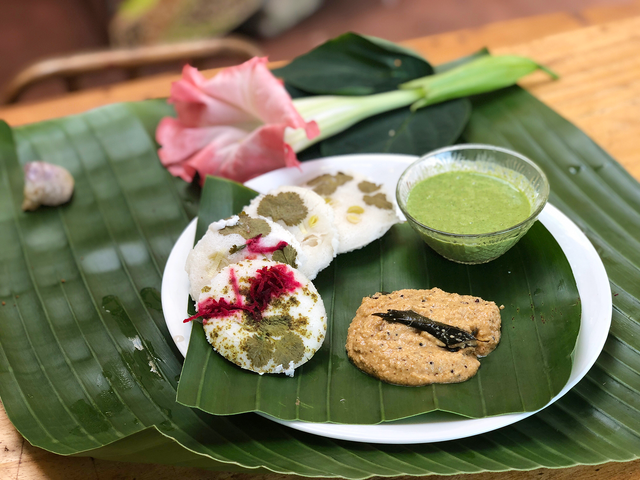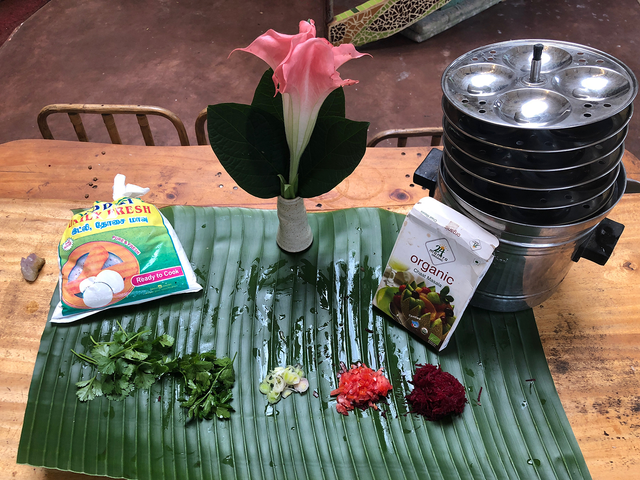 This is my entry for the Medicinal Gourmet Cooking Collective challenge week 3, fermented foods for good gut health! India's favourite fermented food has to be the dosa and idli (at least in the South). Idli is made from rice and lentils and is fermented naturally to form a foamy white 'batter'. The main difference between idli and dosa is that idli is steamed in round dumplings whereas dosa is fried thin like a pancake. Idli is served with tasty and often spicy dips, called sambar and chutney.


Thank you so much for taking part, and if you just joined us I hope you found these posts as useful as I have!
Check out Last Weeks Medicinal Cooking Collective
Diets For Ailments & Disease - Week 1 Diabetes: The Medicinal Cooking Collective Challenge Tie-Up Post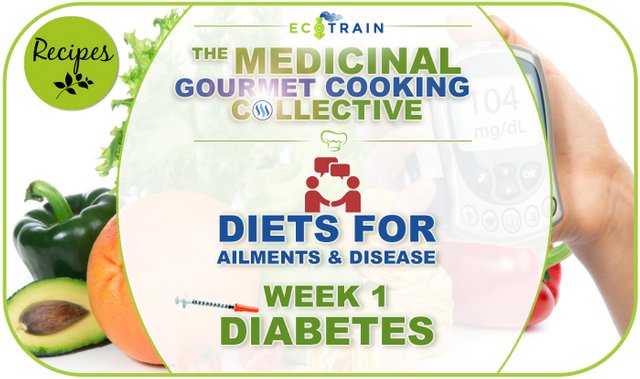 If you have just been diagnosed with diabetes, or have been suffering with it please do know that in the majority of cases, especially type II diabetes, it can be totally reversed through a healthy and balanced diet! If you want to try to cure diabetes with liquid fake nutrition then please do stop by your nearest 'health clinic!'

Diets For Ailments & Disease - Week 2 Cancer: The Medicinal Cooking Collective Challenge Tie-Up Post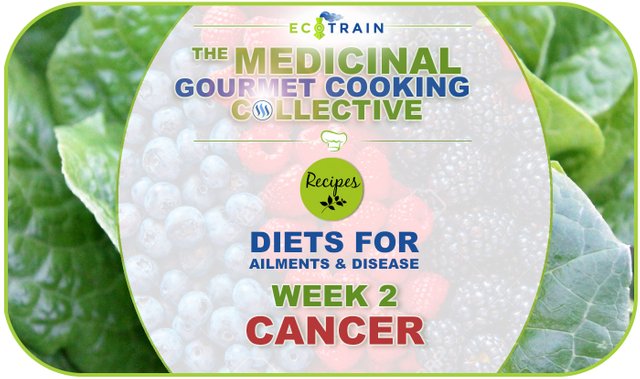 Supporting People Who Help
Make The World A Better Place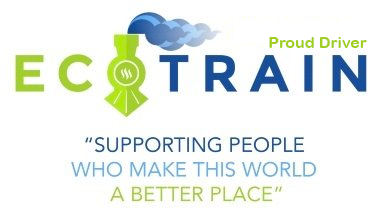 Discover previous ecoTrain magazines at @ecoTrain



The 8 Pillars of @TribeSteemUp