@eco-alex is putting together a collection for Medicinal Cooking - Diets For Ailments & Disease.
This week will be covering Probiotics and Gut Health.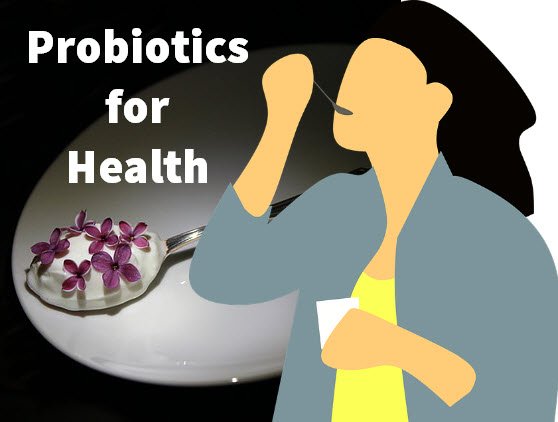 Before we get into the medicinal cooking part let's first prepare the gut with a cleanse, getting it ready to take up the important nutrients provided in a healthy diet.
Begin with giving your gut a good 14 hour break by intermittent fasting, to repair, reset and rest. Easily done by stopping eating at 6 pm and resume eating at 8 am (or adjust it to fit your schedule.)
A simple way to cleanse the colon and digestive system is with a salt water flush. Use warm water and real sea salt that have been fully blended together.
Salt Water Flush
2 teaspoons sea salt
1 liter of warm filtered water
fresh lemon juice (optional)
Directions:
Place ingredients in a glass jar with a lid. Vigorously shake it to fully dissolve the salt. Drink the mixture quickly. With in a short time you should feel the urge to go to the bathroom.
Once you've done your cleanse go back to that intermittent fasting.
When you do start off your day, do so with a warm cup of water to begin stimulating the digestion or better yet a warm cup of lemon, ginger (aid in digestion), turmeric (has great anti-inflammatory properties) and apple cider vinegar (stimulates digestion) This can be sweetened with stevia.
Next we want to replenish the guts good bacteria with some probiotics and healthy foods which will make your friendly gut flora flourish. Have fermented foods such as sauerkraut, kefir, yogurt, kombucha and kimchi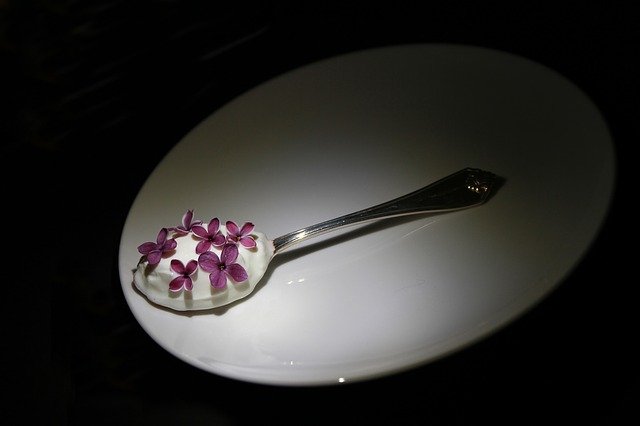 Coconut Yogurt
Ingredients
2 15 oz. cans chilled coconut cream (substitute coconut milk with 2 or 3 tablespoons of tapioca flour to thicken or straight coconut milk for a runnier yogurt)
2 dairy-free probiotic pills with bacterial strains L. bulgaricus, S. thermophilus and L. casei
1 T honey
Directions
Open coconut cream and separate the liquid from the cream then blend with the probiotic pills and honey in a high-speed blender or food processor. Process on high for 3 minutes until pills are broken down.
If you find your yogurt is too thick, add a little of the coconut water and blend.
Place yogurt to a glass jar and seal with lid.
Preheat the oven to 100°F. Put jar of yogurt in the oven for 24 hours to ferment.
Remove from oven, cool and stir the yogurt.
Chill in the refrigerator for at least 2 hours then enjoy!
Milk Kefir
INGREDIENTS
1 tablespoon kefir grains
1 quart whole milk
DIRECTIONS
Put kefir in glass jar and fill almost full with the whole milk.
Cover with a clean cloth and place on the counter for a couple of days.
Stir periodically with a wooden or plastic spoon (not metal).
When thick, strain out the kefir grains. Save them to make another batch in a clean jar covered with milk. Store in the fridge.
Coconut Milk Kefir
Ingredients:
1 Quart Sweetened Organic Coconut Milk
2 Tablespoons Kefir Grains
Directions:
To a clean glass jar add kefir grains and fill jar with coconut milk. Mix slowly with a wooden spoon. Cover jar with a loose-fitting cloth or paper towel. Let mixture sit on counter for about 12 hours, then check it every few hours. Watch for the coconut milk to thicken Leave the grains in longer for a thicker, more sour kefir. Wait between 12 and 36 hours for the kefir culture to develop.
Remove the kefir grains and place the new kefir coconut milk in the refrigerator.
Water Kefir made with water kefir grains or a powdered kefir starter culture. Water kefir grains can be used to culture coconut water or fruit juice.
Lemon Ginger Water Kefir
INGREDIENTS:
3 1/2 cups water kefir
1 Tbsp. lemon juice
Ginger root, 1-inch piece peeled and sliced into sticks
INSTRUCTIONS:
Pour the water kefir into airtight bottle.
Add lemon juice and ginger root.
Put on lid and ferment 1-3 days.
Place the bottles of flavored water kefir in the refrigerator to cool then enjoy!
One other food that is excellent for gut health is bone broth (vegetarian version of broth also given below)
It is high in protein, collagen and many of the essential minerals like calcium, magnesium, and phosphorus.
It also contains glycine which supports digestion and the natural detoxification process in the body.
Bone Broth
Ingredients
4 lbs beef bones
12 cups water
2 Tbsp. apple cider vinegar
1 medium onion, roughly diced
1 1/2 cups carrots, chopped
1 1/2 cups leeks, chopped
3 bay leaves
3-5 fresh rosemary sprigs
6 garlic cloves
1 tsp. black peppercorns
Directions
Preheat oven to 450 °F. Line a baking sheet with aluminum foil. Place the bones on the baking sheet and roast for 20 minutes, flip then roast another 20 minutes.
Place cooked bones in a large stockpot and cover with water. Add apple cider vinegar and let sit at room temperature for approximately 30 minutes.
Add vegetables to the stockpot. Bring to a rolling boil and then lower to a simmer.
During the first 2-3 hours, skim any foamy layer off the top and discard.
Simmer for at least 48 hours. then cool slightly and strain. Put in an airtight container and refrigerate for 4-6 hours to let the fat to rise to the top and solidify. Scrape off fat
Store in an airtight mason jar in the fridge or freeze until ready to use.
Vegan Bone Broth Alternative
Ingredients
4 tablespoons neutral oil like avocado, grapeseed, or safflower
2 cups celery, finely chopped
1 cup golden beets thinly sliced in strips
Small handful of dried wakame reconstituted with water
4 cups mixture of chopped spinach and kale
2 tablespoons tamari or nama shoyu soy sauce
¼ cup organic light miso paste
1/4 cup fresh parsley, roughly chopped
1 bay leaf
1/2 chunk of fresh turmeric, finely chopped
1 cup chopped onion
1-2 cloves garlic minced
12-16 cups of water or veggie broth
Directions
In a large stock pot, sauté celery, turmeric, onion and garlic in oil over medium-low heat.
Once tender, approximately 5 minutes, add bay leaf, beets, water or broth and soy sauce. Cover pot and turn heat to medium. Drain the excess water off of the wakame and add. Bring to a near boil and reduce heat to low, simmer for 45 minutes. Add spinach and kale, parsley and miso paste, stirring until miso dissolves.
Can be served as is for a light soup or strain off vegetables for a broth.
Images my creation from a combination of pictures from Pixabay.