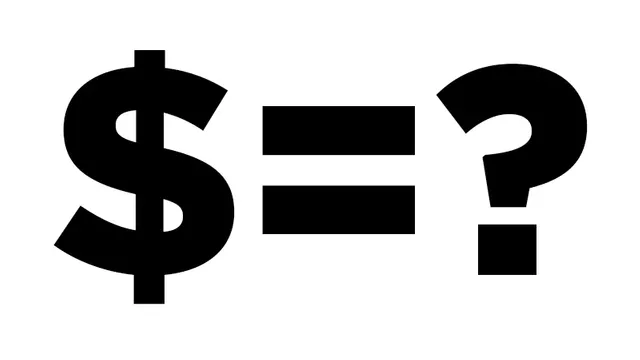 When you are either supporting or criticizing something it helps to know precisely what that thing is. The issue I've found with much of my discourse with the right(both on this website and in the real world) as well as the left is that there is some confusion about what exactly Capitalism is. I hope to maybe clarify somethings about it so we can help further a productive discourse between individuals, and maybe grow our collective understanding of the idea.
To begin there are two main things we talk about when we talk about Capitalism. Capitalism as a mode of production, and Capitalism as an ideology. Understanding how Capitalism functions in both facets is integral for either it's praise or its critical analysis.
So let us look at Capitalisms' material expression as a mode of production. The prominent features of Capitalism are as follows*
1 )Private Property
2 )Capital accumulation
3 )Wage Labor
4 )Voluntary Exchange
5 ) A price system
6 ) Competition in the market place
So already we can see that Capitalism meaning," Exchanging goods" is a gross misunderstanding of the system entirely, but I'll go over that more when we discuss the ideology behind capitalism.
So lets go over private property as an expression, shall we.(I'll stave of my criticism of private property for a later post).
Private property is a form of ownership where the owner takes possession of anything that is produced with said property. Consider the factory worker and the factory owner. The commodity that is produced in the factory(what the commodity is isn't important in this example) by the labor of the worker isn't his. In other words worker creates thing, capitalist owns thing(which he then sells it on the market).
So already we see that when people say,"Private property is anything that belongs to you", they are either grossly misinformed, or purposely trying to deceive you.
Now we are onto capital accumulation, before we can understand how capital accumulates, we need to understand just what capital is. This is what this "ism" is all about, so let us not dilute ourselves with any illusions.
The confusion that often arises when we wish to undergo an analysis of capital is this concept that ,"capital is another word for money", which simply isn't the case. To clarify money is a universal commodity used(in at least the capitalist mode of production) as a quantitative measurement of value of goods and services. If that is money, then what is capital. To put it as technically as I can capital is a form of money that is used to buy something in order to then sell it on the market, it is wealth that increases with the process of circulation.
Now here there are three distinguishable forms of capital that arise in the capitalism economy. Constant capital, variable capital and imaginary capital.
Constant capital could be three thing.
Machinery, Land, Buildings or Plants used in the productions process

Raw materials used in the production process

Incidental operating expenses
Variable Capital is a little easier to understand. Variable capital is the purchase of labor power(in the form of a commodity) on the market.
Imaginary Capital is essentially what is know today as stocks, shares and bonds.
So in capitalism(it in indeed a defining feature of the system) Capital accumulates into the hands of those who already own capital, because of the nature of capital(wealth that is used to increase wealth) those who already own capital seek out more capital in order to continue their increase of wealth. This is not only why, but also how, there are the ultra wealthy in capitalist society, in fact the ultra wealthy are indeed a foundational aspect of the capitalist mode of production.
Now lets go over wage labor. In the capitalist mode of production the working class are indeed forced to sell their labor on the market(due to the private ownership of the means of production) for a wage. This alienates the worker from their labor. So what does this mean? This means that a fundamental aspect of capitalism is that a worker must sell their labor to someone else, which means that the notion that under capitalism you get," the value of your labor" is unequivocally false. When you sell your labor on the market(as I personally do) you objectively do not own your own work.
Now lets go over "voluntary" exchange. Now I think that calling it "voluntary" is quite misleading. In fact I just think of it as exchange(I'll go over this in a later post). Now exchange is fairly straight forward. Exchange can be summed up as trading a commodity for money, or money for a commodity. That's fairly straight forward. So far we've already shown that exchange isn't the defining feature of capitalism.
Now in capitalism there is a system of setting prices. I personally subscribe(just like Adam Smith) to the labor theory of value. Meaning that the determining aspect of price is the average labor time spent on the creation of a commodity. Now this is very nutshell type explanation, but there are many different ideas on how price arises. I'm sure anyone actively participating in political discourse has something to say about it. (fell free to try and explain how value is subjective in the comments, it's not, but feel free to try)
Now this last aspect of capitalism is one that i find is probably why i'm so anti-capitalist in my ideas(once again I've planned a whole post just about this, this post isn't for criticism) So capitalism is built upon competition in the markets place. Meaning that various different firms produce the same thing in hopes to sell it to you. Simple enough for now.
Okay so I've gone over capitalism as a mode of production, and this post has gotten way longer then I thought it was going to be, so I'll save Capitalism as an ideology for my next post.
Stay revolutionary comrades.
*I'm taking these straight from Wikipedia https://en.wikipedia.org/wiki/Capitalism