DX Chain - Review
DxChain is developing a decentralized big data and machine learning network. The project is based on the premise that data is valuable and data creators should be able to own and benefit from their own data. The team aims to tackle major big data issues such as privacy, ownership, and security while supporting business intelligence and machine learning applications.
DxChain is based on a chains-on-chain architecture which includes one master chain and two side chains. According to the startup, the structure was designed as such in order to solve multiple issues related to data computation, storage, and privacy issues; this would otherwise be difficult to do simultaneously with only one chain.
Innovations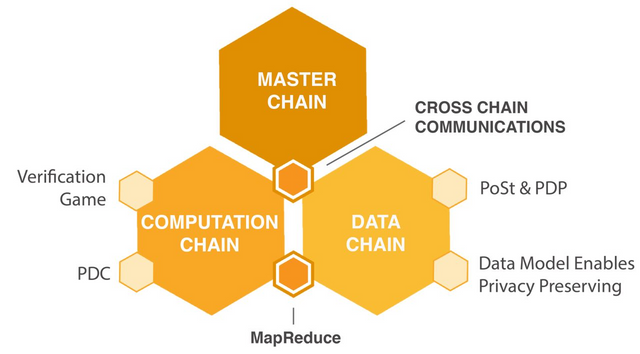 CHAINS-ON-CHAIN ARCHITECTURE
The revolutionary Chains-on-chain architecture is designed to solve the data computation, storage, and privacy issues.
VERIFICATION GAME
Verification game provides a framework which securely perform any computational task and vastly reduces the number of redundant network node computations.
PDC (Provable Data Computation)
PDC is a statistical framework to verify the correctness of computation results with few copies of redundant computing.
PoSt & PDP
The Proof of Spacetime(PoSt) is used as the consensus protocol of storage. It provides the foundation for the decentralized storage network.
DATA MODEL ENABLES PRIVACY PRESERVING
DxChain does not only provide the data storage function, but it also gives the flexibility of retrieving files at a more granular scale.
Team members
It state that the team is very experienced on their website, but could not find much information on linkedin to confirm that.
Allan Zhang, Co-Founder – 10+ years experience in security with CISA and CISSP certifications. Extensive experience in mobile security, network application protocol detection and network based vulnerability assessment, IDS/IPS vulnerability detection development.
Founder and CEO of Trustlook Al Cybersecurity since 2013
Vulnerability Research Engineer at Palo Alto Networks with 5years experience
Security Engineer at nCircle Network Security with over 3years experience
James Li, Co-Founder:
Manager of Modiles department at Trustlook Al Cybersecurity since 2016
Principal Security Engineer at nCircle Network Security with over 12years experience
Wei Wang, Co-Founder & Chief Scientist :
Principal Scientist of Blockchain Research at AT&T with over a year experience
Principal Scientist of Big Data & Parallel Computing at Hortonworks with over 2years experience
Data Scientist at Apixio with over a year experience
Daniel Dai, Blockchain Researcher– no information was found on linkedin
Taosheng Shi, Blockchain Engineer – no information was found on linkedin
Li Lu, Blockchain Researcher – no information was found on linkedin
Investors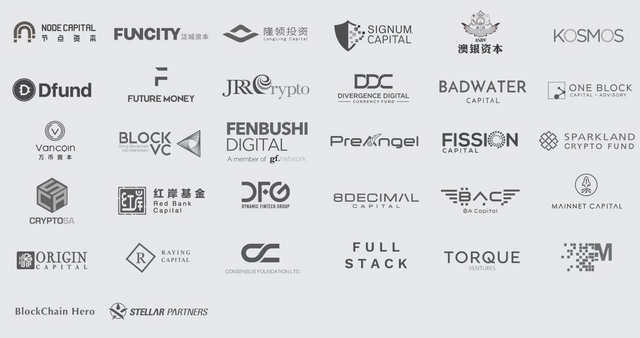 Node capital - Zilliqa, Aelf, Hashgard, Ankr Network
Funcity - invested in binance
Longling capital - no info
Signum capital - Fantom foundations and Libra Credit Network
KOSMOS capital - invested in Ankr Network, Solana, Fantom foundations, Cardstack, Hedera Hashgraph, Ocean Protocol, Atonomo, Zebi, Mainframe and many other solid projects.
Dfund - Lambda Project, Libra Credit
Future Money - no info
JRR Crypto - Fantom Foundations
Roadmap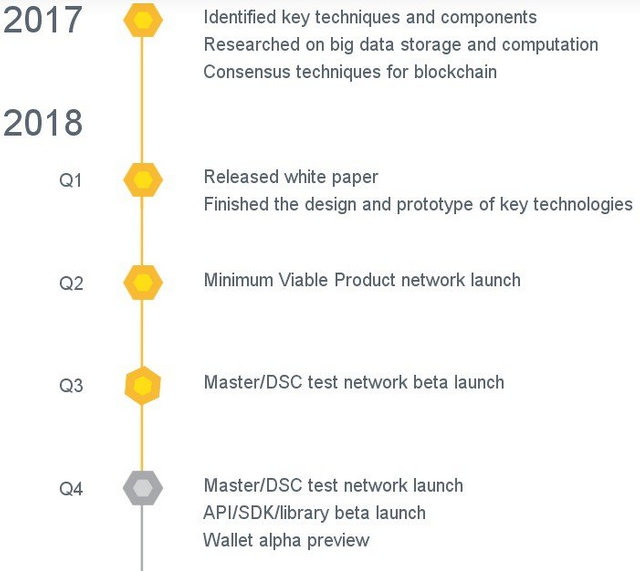 Fundraising
Name of the token: DX
Standard: erc20
Total number of tokens released: 100 000 000 000 DX
Total number of tokens foe Sale: 22 000 000 000 DX
Public sale will start at the end of July
Price of the token: 1 DX = 0,0014 $
Hard Cap: $ 4 000 000
Hype Rate
ICO Drops score: HIGH
CrushCrypto score: Good/Neutral
Twitter: 31.9k Followers
Telegram (chat): 62k members
Telegram (news channel): 7k Members
Similar Projects
DML, Effect AI, Ocean Protocol, Deepcloud AI
If you would like to participate in public sale it is still time to apply for kyc at https://t.me/DxChainBot?start=55gw13-55gw13
dx chain ref. link: https://t.me/DxChainBot?start=55gw13-55gw13
dx chain website: https://www.dxchain.com/