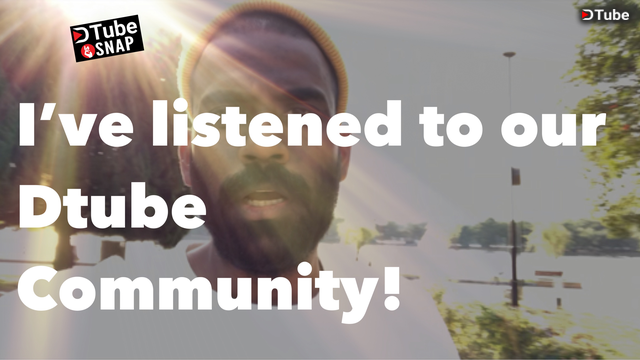 ---
In this one minute DtubeSnap, I took my time to thank our wonderful dtube community for valuable feedback about minimum contribution of making 7 comments daily.
Now after going through all my comments and also talking personally with some individuals in our community and I've decided to make only 3 comments as a minimum contribution for everyone who want to be part of DtubeFamily777.
So please remember other two guidelines of making one content in any given 24 hour period and responding to all the comments before uploading new content.
I really really hope people contribute and respect our Dtube Platform and create content according to demand and adapt their strategies.
I'm super excited for releasing the initial list of members of DtubeFamily777 tomorrow and I'll be hunting quality people every single day and bring them to our family.
DtubeFamily777 will become the key ingredients in creating the DtubeFoundation.
More details coming out tomorrow.
Are you guys ready for DtubeFamily777 ???
If yes then please say "YES" otherwise please wait until tomorrow to find out more details.
Thank you so much for everyone who involved with Dtube and I truly appreciate each and every one of you:)
---
▶️ DTube
▶️ IPFS