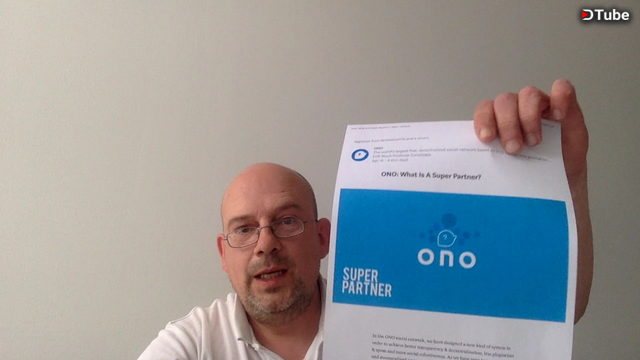 ---
ONO is launching right now in China
Hey guys - I spoke about the new social media platform called ONO already in a German post.
I see a lot potential there but will not give you financial advise by that. If you know me I try to be realistic and focus also on due diligence in all I do but I got kind of infected by the enthusiasm by some people I trust about this platform.
The background and team is experienced. The idea is excellent and the set-up seems very well-thought. Watch the video which tells a bit about my opinion (I am not a guy that tells you to jump ships! Never was, never will be), another sports related event in China and the current ONO search for Super Partners - Super Partners are key for the health of the platform and will be selected by the CEO directly. From October 2018 onwards there will be regular democratic elections for the new Super Partner Generation. So if you are a Witness here or feel like a Block Producer, Spam and Scam Hunter and are open for checking an addition to your Steemit activities feel free to check the part of the current search below and apply - people like @patrice or @ats-david come to my behind that are really taking care of a community. If they do not come ONO needs clones of them.
About the Super Partner Search: https://medium.com/@ONOsocial/ono-what-is-a-super-partner-723905c6c160
Show that you Care for your Community
This probably sums up what ONO is about - you become influential because of your social skills and by proving that you care about others. your success will not be linked toward investments into the platform. Currently they do not accept investments anyway - if they will in the future - it will be only selected and proven investors.
YouTube Video version below in case it is not accessible after some days