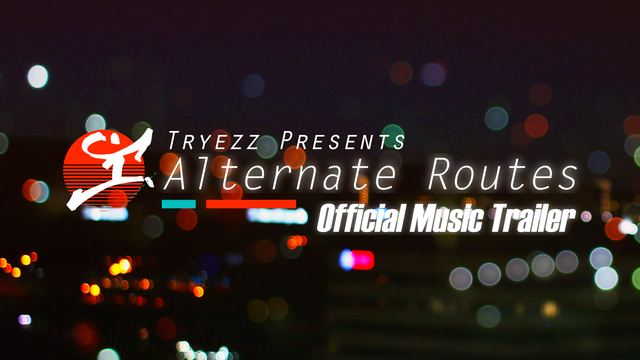 ---
Yes yess y'all...newness is on the way. The official music trailer for the upcoming release, "Alternate Routes". Of course, this will be a collection of quintessential scenic grooves to ride, vibe, dance, and get your mind right to. A blend of Funk, Jazz, Electronic, and Club sounds. And also, needless to say, it is also yet another step in this 15yr journey of music and artistry. True and honest grooves.
I also just want to say, with utmost sincerity, big thanks in advance to all that have taken the time to tune in here on steemit...old and new. As mentioned earlier, this will be my first crypto self-released musical work. Apart from sharing on the standard platforms, I will also be sharing it right here on steemit and other decentralize music platforms.
I'm still out here...still forging ahead...and the journey continues. - 🍃☁️🌃💎
More info. to come soon. Much love.
"Alternate Routes" - Dropping July 19th, 2019
Video via Youtube:

---

Always a Student. Bless Up. Stay cool.
🔊 - Official Website: https://www.tryezz.com
🔊 - Twitter: https://www.twitter.com/tryezz
🔊 - Spotify: http://m.tryezz.com/spotify
🔊 - Tip Jar (Donations): http://m.tryezz.com/tipjar
Music Created With:
🎛️ - MuLab (http://www.mutools.com/)
---
▶️ DTube
▶️ IPFS